Cultural Hope vs Christian Hope: Which One Is Guaranteed Hope?
In the frantic, fast-paced world of investment banking there are moments when even the busiest of professionals pause for a disturbing deliberation.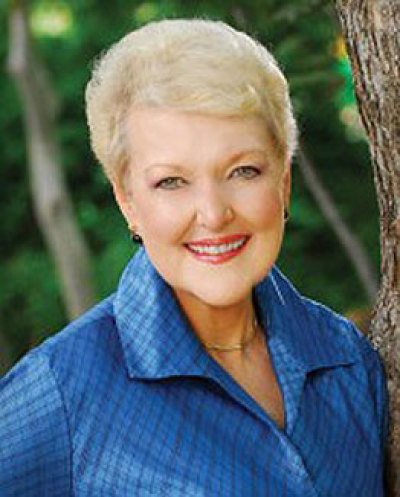 They look across cubicles, or glance into glass-paneled offices, and ponder: "Who can take it – and who can't?"
Recent months have proved this indeed is no idle muse. A string of suicides have beset several banking firms, sending a not-so-subtle shiver down the backs of portfolio managers and traders of all types. Many fear "copycat" fatalities in an industry where suicides are 39 percent more likely to occur than in the general workforce, according to statistics from the Centers for Disease Control and Prevention.
Certainly many investment bankers who take their own lives seem to "have it all" – sporty cars, posh homes, impressive resumes – but there's one thing they definitely don't possess and its absence sadly suffocates the soul – hope.
Hope is associated with an anticipation of something or an aspiration toward something, but a distinction needs to be made. Cultural hope is merely an optimistic desire that something will be fulfilled. This hope is not a guaranteed hope because it is subject to changeable people and changeable circumstances.
Christian hope, on the other hand, is an optimistic assurance that something will be fulfilled. This hope is a guaranteed hope because it is anchored in Jesus Christ, the unchanging Son of God, and every unchanging promise found in His Word. Cultural hope leaves us adrift on the seas of life, tossed about by waves of circumstance. Christian hope serves as the anchor for our souls, holding us steady in uncertain times.
"We have this hope as an anchor for the soul, firm and secure." (Hebrews 6:19 NIV 2011)
Take a closer look at the differences between cultural hope and Christian hope.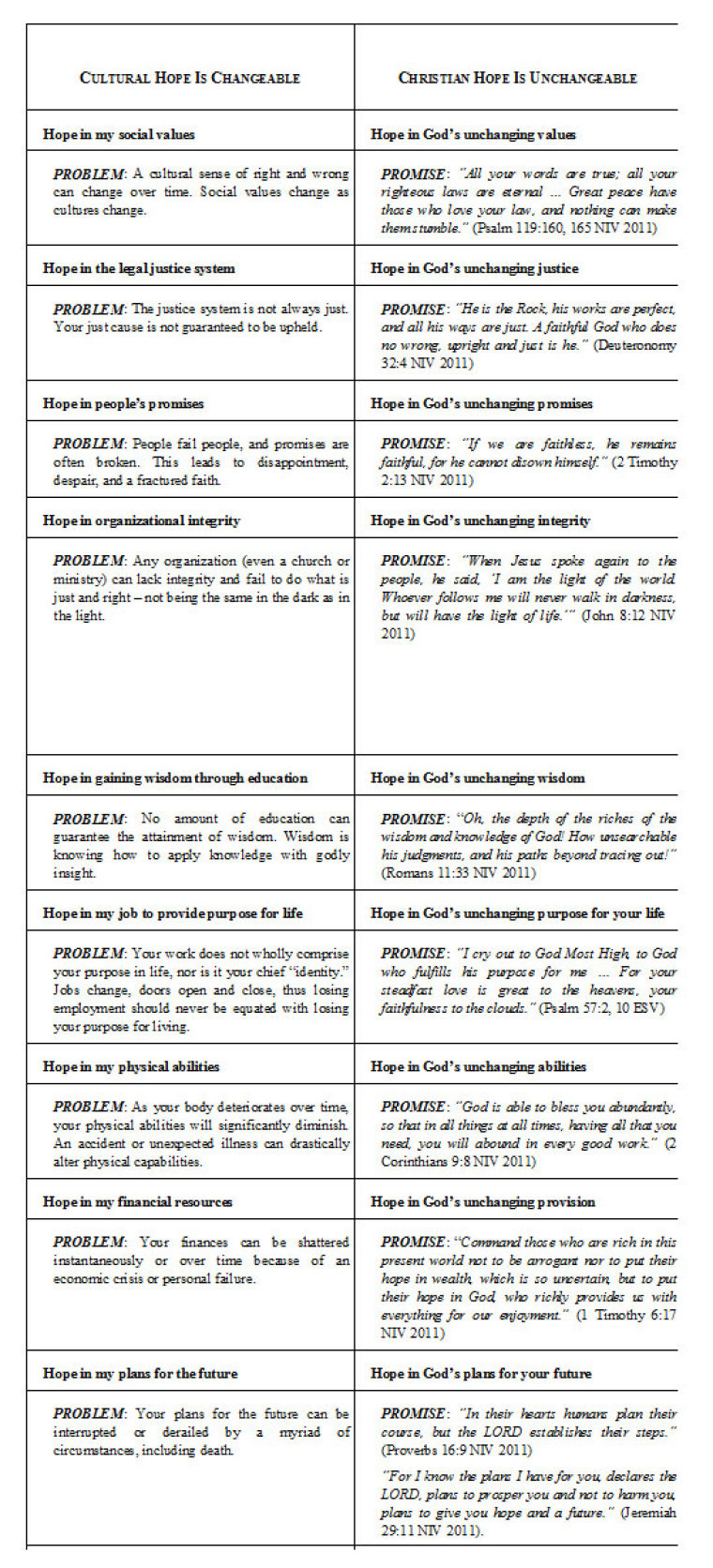 Clearly, those who "bank" on cultural hope will experience disappointment, despair, and in the most desperate of cases, even suicide. But those who "invest in" Christian hope find a sturdy anchor, a powerful, undergirding force that withstands the winds of stormy circumstances and change … and ultimately promises safe harbor.
June Hunt, counselor, author, radio host and founder of the worldwide ministry Hope For The Heart, offers a biblical perspective while coaching people through some of life's most difficult problems. June is the author of How to Forgive . . . When You Don't Feel Like It, © 2007 Harvest House Publishers. Learn more about June and Hope for the Heart by visiting
hopefortheheart.org/CP
. Here you can connect with June on
Facebook
and
Twitter
, listen to her
radio broadcasts
, or find much-needed resources.Hope for the Heart provides spiritual guidance, heartfelt prayer, multi-media resources, and biblical wise-counseling. Call 1-800-488-HOPE (4673) to visit with a Hope Care Representative, 7:30 a.m. until 1:30 a.m. (CST).