Customer Tips Struggling Waitresses $15,000: 'God Sent Me Here to Help You' (VIDEO)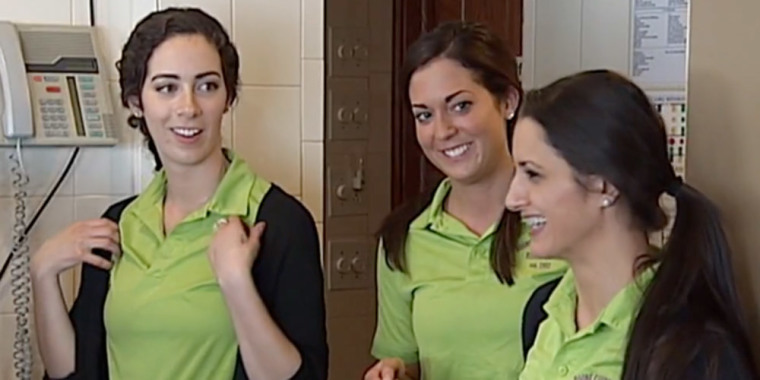 In a story Tips for Jesus would appreciate, an anonymous customer at Boone County Family Restaurant in Caledonia, Ill. changed the lives of three servers with a stunning act of generosity.
Waitresses Amber Kariolich, Amy Sabani and Sarah Seckinger were talking on Saturday about their financial struggles when Kariolich's customer walked up and asked for their names. The blond-haired woman wrote them down, and then handed each of the waitresses a check. The trio was shocked to see each check was written for $5,000.
The servers tried to decline, but the customer insisted.
"I want you girls to take these to help with school and everything else in life," the woman said, according to the Rockford Register Star. "Yes, you can take it. You put that in your pocket. God sent me here to help you."
The waitresses will use the money to pay bills, finish school and cover personal needs like braces.
Watch this inspiring story of generosity, and SHARE it with others!