Dallas Shooter, Micah Xavier Johnson, Lost Christian Faith After Serving in Afghanistan, Parents Say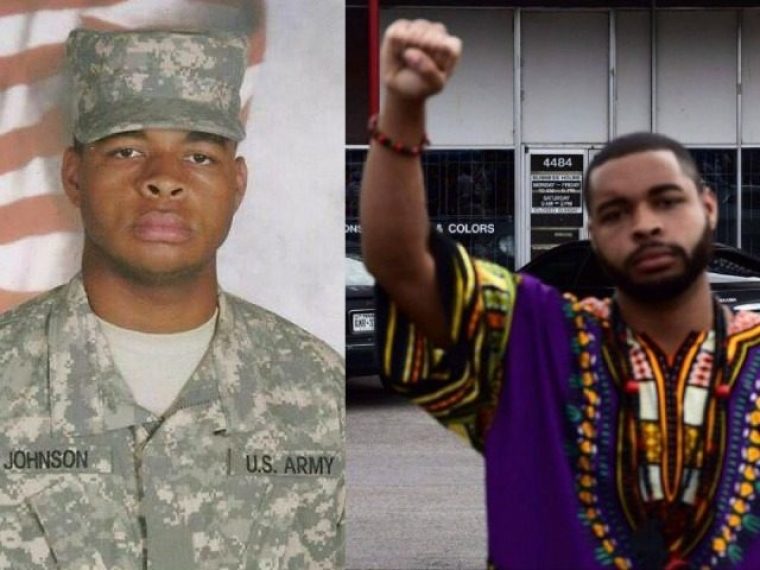 Micah Xavier Johnson, the 25-year-old gunman who murdered five police officers and injured seven others during a Black Lives Matter protest in Dallas last Thursday, reportedly lost his Christian faith after serving in Afghanistan.
"He loved his country. … He wanted to protect his country," Delphine Johnson, 49, the gunman's mother who is reportedly an employee at a local church, told TheBlaze.
"The military was not what Micah thought it would be," Delphine added. "He was very disappointed, very disappointed. But it may be that the ideal that he thought of our government, what he thought the military represented, it just didn't live up to his expectations."
According to The Dallas Morning News, Micah joined the Army Reserve in 2009, the same year he completed high school and served with the 420th engineering brigade.
His mother, who instilled his Christian faith in him, told TheBlaze that she watched her son transform from a fun-loving extrovert into a "hermit" after his military service of approximately six years, including a seven-month deployment to Afghanistan in July 2014.
"He was withdrawn, didn't want to talk to people anymore, didn't believe in God anymore," Myrtle Booker, 62, who knew his mother through church, told The Dallas Morning News.
The Telegraph reported that while serving in Afghanistan Micah was accused of sexual harassment.
His female accuser sought a protective order against him "for myself, my family, home, restaurant and any other place of residence I may reside." She also told superiors Johnson needed "mental help."
She said in a complaint that Johnson bought her Victoria's Secret underwear unsolicited.
Bradford Glendening, a Texas-based lawyer who represented Johnson in the case, told The Dallas Morning News: "I'm sure he created a hostile work environment by being sexually forward with her. She said she wanted him to seek mental help for behavioral health."
Wells Newsome, a soldier who served with Johnson at the time, also told the publication: "We all knew he was a pervert because he got caught stealing girls' panties. But murdering cops is a different story. You really never know what someone is capable of until it's too late."
Micah's mother and his father, James Johnson, 55, told TheBlaze that as a kid, Johnson wanted to be a police officer and later became "gung-ho" about enlisting the military.
Micah's father, who is now married to a white woman, explained that it wasn't until his son's return from his deployment with the military in 2014 that the gunman began studying black history and shared that interest on social media.
"I don't know what to say to anybody to make anything better," James Johnson told TheBlaze in tears. "I didn't see it coming. … I love my son with all my heart. I hate what he did."
Both his mother and his stepmother, Donna, agreed that "he was a good son."
In the days leading up to the shooting last Thursday, Micah had reportedly been troubled by the recent killings of Philando Castile, a 32-year-old Minnesota man, and Alton Sterling, a 37-year-old father who was shot dead last Tuesday by Baton Rouge police officers in Louisiana.
LISTEN TO MICAH JOHNSON'S PARENTS BELOW: