Dallas Sniper Suspect 'Wanted to Kill White People,' Police Chief Says After 5 Officers Are Gunned Down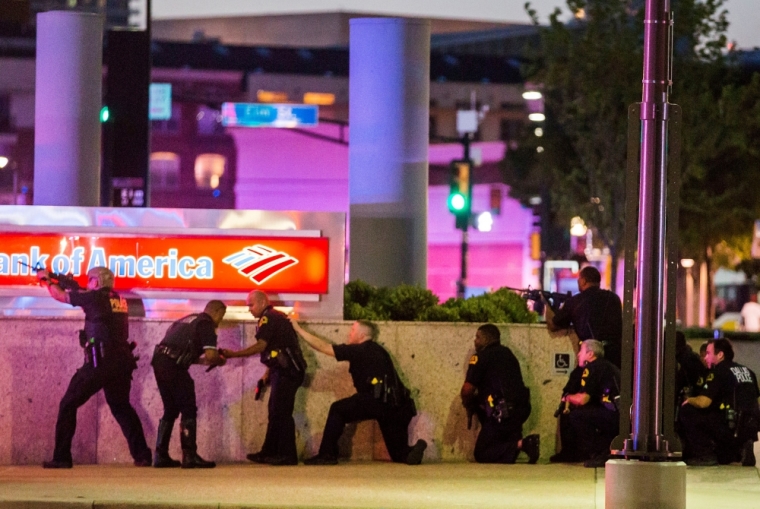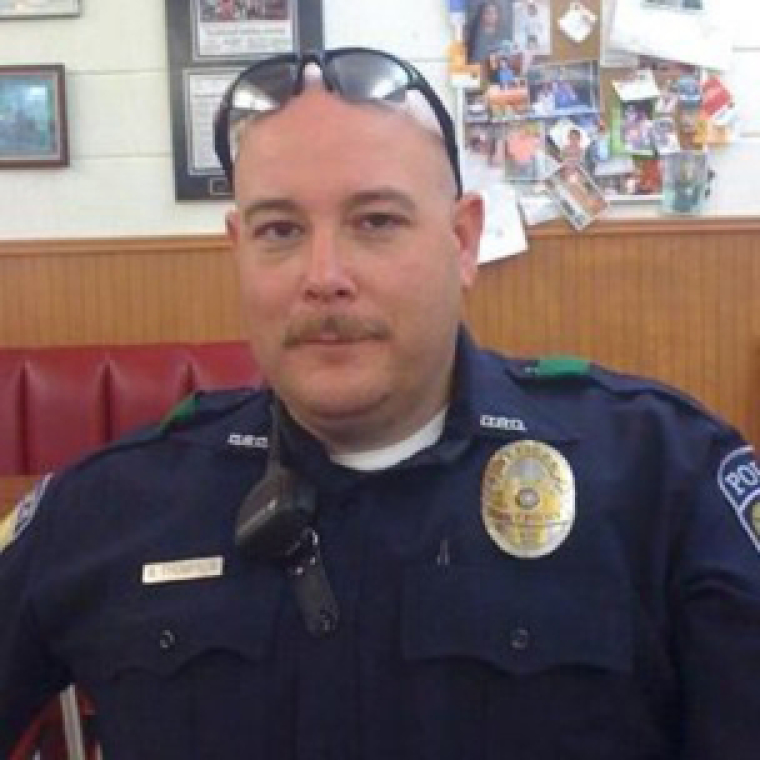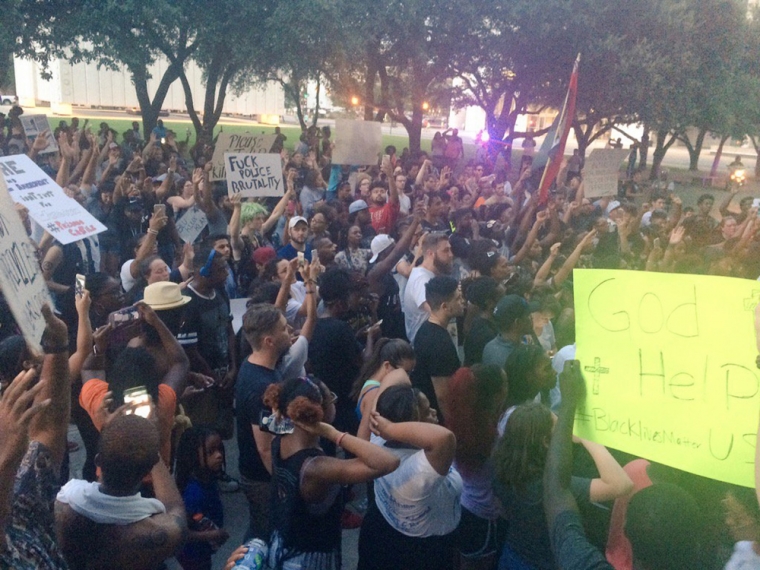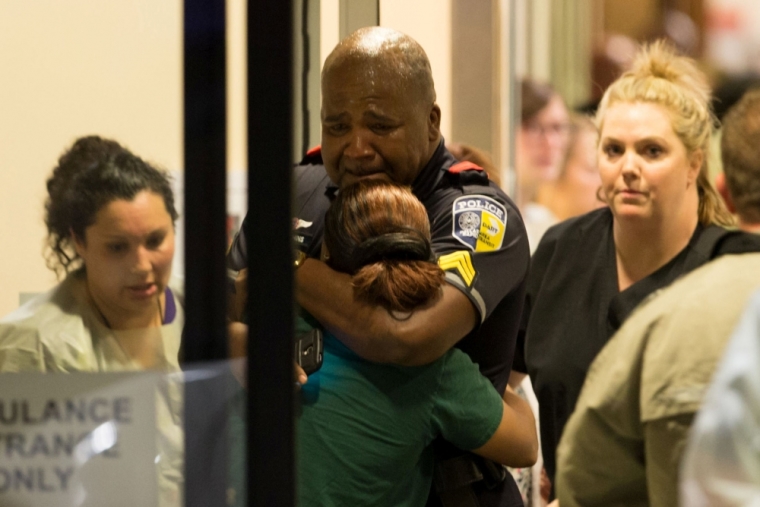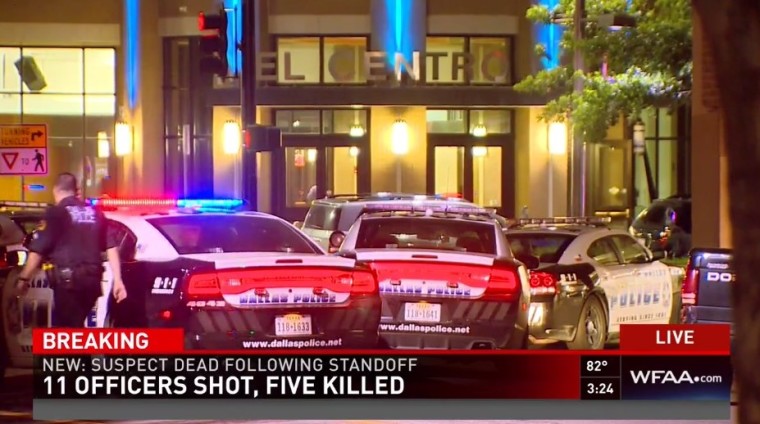 View Photos
UPDATE: 1:20 PM ET: A U.S. government source told Reuters the Dallas shooter has been identified as Micah X. Johnson, 25, a member of the U.S. Army Reserve. Johnson was a resident of Mesquite, Texas, a suburb of Dallas. Police are searching Johnson's home. Three other suspects remain in police custody.
UPDATE: 8:40 AM ET: Dallas Police Chief David Brown told reporters at City Hall Friday morning "The suspect said he was upset about Black Lives Matter. He said he was upset about the recent police shootings. The suspect said he was upset at white people. The suspect stated that he wanted to kill white people, especially white officers."
DALLAS – Snipers operating from rooftops in Dallas killed five police officers and wounded six more in a coordinated attack during one of several protests across the country against the killing of two black men by police this week.
Police described Thursday night's ambush as carefully planned and executed and said they had taken three people into custody before a fourth died. Dallas-based media said the suspect died from a self-inflicted gunshot wound after a standoff that extended into Friday morning.
The fourth suspect exchanged gunfire with police during the standoff at a downtown garage and warned of placing bombs throughout the city. Police have not yet confirmed his death.
The attack took place as a protest in Dallas that included a police presence was winding down. It was one of the worst mass shootings of police in U.S. history.
No motive has been given for the shootings at the downtown protest, one of many held in major cities across the United States on Thursday. New York police made more than a dozen arrests on Thursday night, while protesters briefly shut down one of Chicago's main arteries.
Dallas Police Chief David Brown said the shooters, some in elevated positions, used sniper rifles to fire at the officers in what appeared to be a coordinated attack.
"(They were) working together with rifles, triangulating at elevated positions in different points in the downtown area where the march ended up going," Brown told a news conference, adding a civilian was also wounded.
"It has been a devastating night. We are sad to report a fifth officer has died," Dallas police said on Twitter.
The shooting turned the city's downtown into a sprawling crime scene, unfolding along streets that house major corporations, restaurants and government offices.
President Barack Obama, who was traveling in Poland, spoke to Dallas Mayor Mike Rawlings and expressed his "deepest condolences" on behalf of the American people.
"I believe I speak for every single American when I say that we are horrified over these events and we are united with the people and police department in Dallas," he said.
Obama said the FBI was in contact with Dallas police and that the federal government would provide assistance.
"We still don't know all of the facts. What we do know is that there has been a vicious, calculated and despicable attack on law enforcement," he said.