Dan Wheldon Crash: Tributes Pour in for NASCAR Driver Killed in Fiery Wreck (VIDEO)
Dan Wheldon, the British-born professional auto racer who moved to the U.S. with the express goal of winning the Indianapolis 500 — which he did twice — died Sunday at the IndyCar 300 in Las Vegas, and fans waking up to the news Monday morning have been turning to Twitter to express their grief.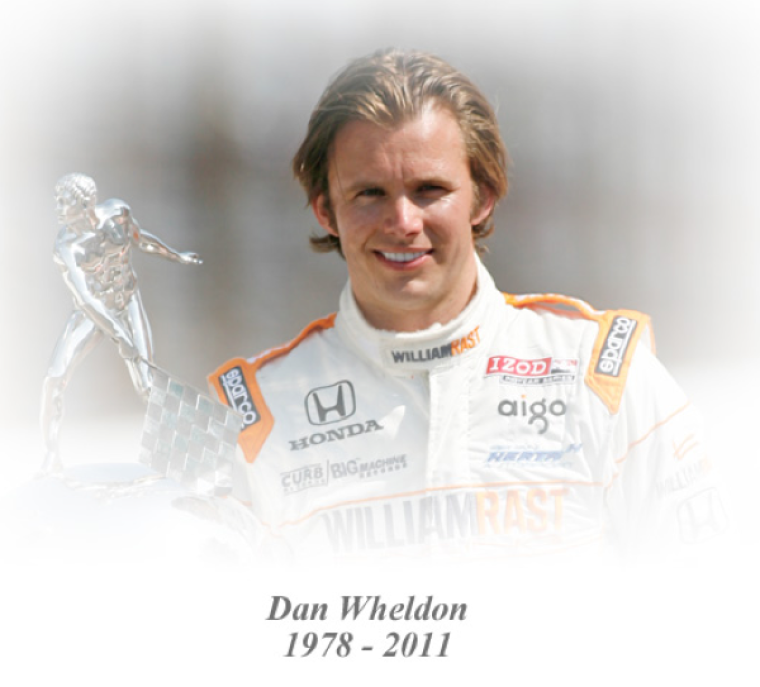 Wheldon, 33, died after a fiery crash on the track of the IndyCar 300 race at the Las Vegas Motor Speedway. It was reported that 15 vehicles were involved in the crash. The race was suspended after Wheldon's death was announced. Drivers returned to the track, however, and made a five-lap tribute to the two-time Indy 500 champ.
Video: Drivers Return to Track for Five-Lap Tribute to Dan Wheldon:

The British race car driver leaves behind his wife, Susie, and their two sons, Sebastian, two, and six-month-old Oliver.
Fans awaking to the tragic news Monday morning, expressed sadness and bewilderment on Twitter, causing "Dan Wheldon" to trend as the second most-discussed topic on the social media website.
Dan Graham tweeted, "Just seen the crash that took Dan Wheldon from us & IndyCar racing :( such talent behind the wheel. R.I.P..."
"R.I.P Dan Wheldon - such a tragic turn of events. Unfortunate that we lose good people when it's not their time, everyday," wrote Brandon Tyson.
Ale tweeted, "Still can't believe Dan Wheldon is gone. The news hit me hard; it seems like this can't be real. RIP DW."
Several professional race car drivers also expressed their grief and shock on Twitter over Wheldon's untimely death.
Danica Patrick wrote, "There are no words for today. Myself and so many others are devastated. I pray for Suzi and the kids that god will give them strength."
James Hinchcliffe tweeted, "It's a black day for the sport. We came in here hoping for a good season finale and ended up losing a close friend and a very good racing driver."
The 15-car pileup that killed Wheldon occurred 13 laps into the race was captured by television cameras which show that the Englishman was not in the thick of the accident.
The initial smash-up unfolded well ahead of Wheldon, according to analyzation of footage of the race. However, Wheldon could not avoid hitting a car ahead of him and the impact sent his vehicle into the wall.
Wheldon was airlifted from the Las Vegas track around 1:15 p.m. local time and taken to University Medical Center, according to the Associated Press. It was announced about two hours later that he had died.
Other drivers suffered injuries, but none of them were seriously hurt.
The last IndyCar driver to die after an on-track crash was rookie Paul Dana who was killed in practice on the morning of the race at Homestead-Miami Speedway in 2006, AP reports.