'Dancing With the Stars' Contestant Refuses to Dance to Vulgar 'Bisexual Anthem' Due to Christian Values
'Dancing With the Stars' Contestant Refuses to Dance to Vulgar 'Bisexual Anthem' Due to Christian Values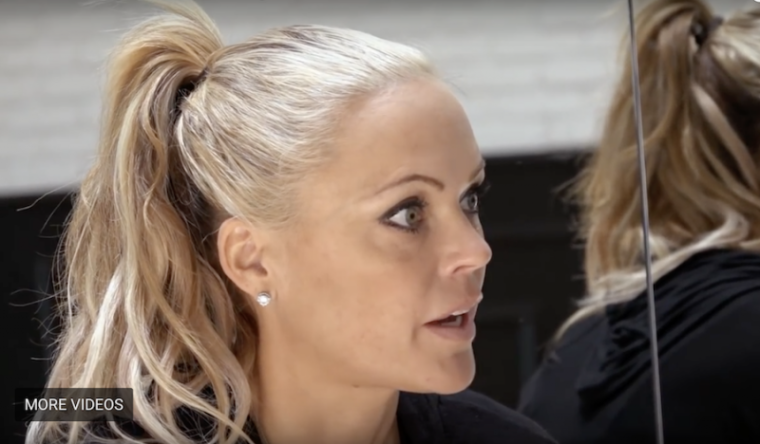 Professional softball player and contestant on "Dancing With the Stars" Jennie Finch-Daigle made a call to the show producers during last week's episode of the competition, refusing to dance to a "risqué" Janelle Monáe song because she wanted to stay true to her Christian values.
Finch-Daigle maintained that said she couldn't dance to the song "Make Me Feel," which has vulgar lyrics and sexual references and is being called the "bisexual anthem." Monáe's video even shows the singer seducing both a male and female as they fight for her affection.
"I'm not really sure about the song," she is heard telling her dance partner, Keo Motsepe, during the episode. "It's just not me."
Motsepe tried to get her to "relax," stating he would "make it work" but she just couldn't get into it. Eventually, Finch-Daigle called the DWTS producer.
"I'm struggling with my song choice. It's a little too risqué. I'm just not feeling comfortable with it. I can't go through with it," she is heard saying.
"I need to follow who I am and stand up for what I believe," she later told her dance partner.
Due to the last minute song-change, Finch-Daigle and Motsepe only had three days to prepare a new dance number. However, they pulled it off and the judges were impressed with her cha-cha performance of "Do It Like This" by Daphne Willis.
Although the 2004 Summer Olympics gold medalist made it to the semifinals that evening, she was voted off the show on Monday night's episode. Nevertheless, the athlete thanked God for her time on the show.
"Completely overwhelmed with gratitude. Thank you all for the love, support, and prayers. The Lord had this thrill of a ride adventure all planned out. I still have to pinch myself," she wrote on Instagram on Tuesday. ⠀
According to US Weekly, Finch-Daigle also later cleared up why she didn't dance to Monáe's risky track while on the show.
"I want to glorify God out there, and that just wasn't a great choice for me to do that," she said.
Finch-Daigle was not the only person uncomfortable with the song. Monáe actually received backlash after she performed her new single on NBC's "The Voice" Tuesday night. Billboard reported that Monáe got "down and dirty on the dance floor, thrusting her pelvic area back and forth and sliding around the stage" of the family show and many people took to social media to slam Monáe and NBC for allowing it.