David Benham Warns Against Voting for Hillary, Democratic Party That Will 'Target Christians'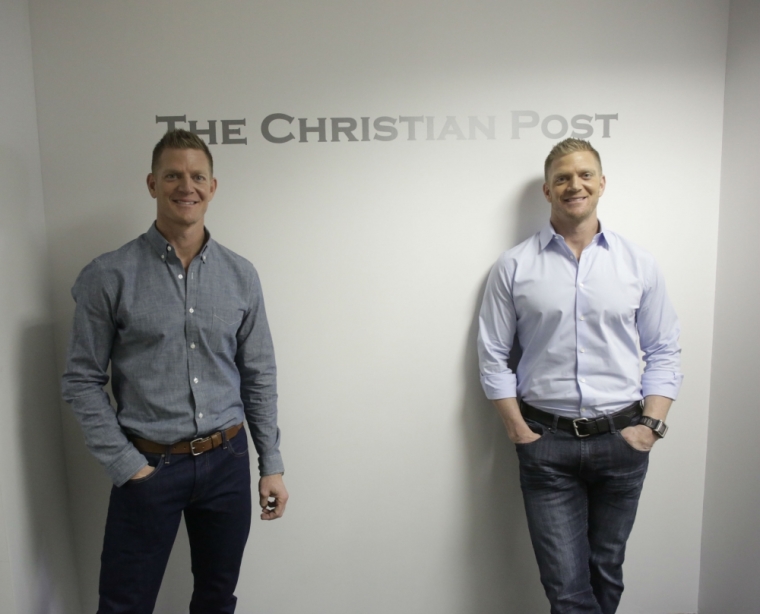 David Benham of the Benham brothers has condemned the Democratic Party's platform on abortion, arguing that it's seeking to increase "violence against the unborn," and cautioned Christians against voting for presidential nominee Hillary Clinton.
"Yes they are pro-choice, but here's what they are doing now. They have actually increased what they want to do against the unborn. They have increased the violence against the unborn," Benham said in a Facebook video posted on Thursday.
"If you call yourself a Christian, and you're voting Democrat, here's what you're voting for. The Democratic National Platform wants to repeal the Hyde Amendment, which prohibits my tax dollars from directly paying for abortion. They want to force your money and my money to directly pay for abortion," he continued.
Benham added that Democrats also want to repeal the Helms Amendment, which bans U.S. foreign aid to other countries from paying for abortions in those countries.
He also took issue with Democratic efforts to ban prayers and silent protests outside abortion clinics, which the DNC platform describes as intimidation and harassment of abortion clinic workers.
Benham insisted that if Democrats get their way, they will "target Christians faithfully helping mothers choose life."
"If you call yourself a Christian, and you think you're going to vote Democrat, that's what you're voting for," he warned. "Don't associate with this kind of garbage."
The official Democratic National Convention platform document addresses its initiative to repeal the Hyde Amendment, and says that it is focused on ensuring that every woman in America has access to "safe and legal abortion."
"We will address the discrimination and barriers that inhibit meaningful access to reproductive health care services, including those based on gender, sexuality, race, income, disability, and other factors," the document states in part.
Pro-life organizations, such as the Susan B. Anthony List, have argued that the Democratic platform in 2016 on abortion is "dramatically out of step with the American people."
The group noted the results of a new Marist Poll, which found that 78 percent of Americans would limit abortion to the first three months of pregnancy, while another 62 percent oppose taxpayer funding of abortion.
"Hillary Clinton and Tim Kaine — cheered on by Planned Parenthood — are pushing the Democratic Party further and further to the extreme on abortion," said Susan B. Anthony List President Marjorie Dannenfelser in a statement shared with The Christian Post earlier this week.
"Their position in support of abortion on-demand, up until the moment of birth, at taxpayers' expense is dramatically out of step with the majority of Americans, even those who identify as 'pro-choice.'"
The Benhams have spoken out against abortion in America on a number of occasions, and said that "violence in the womb" also leads to violence on the streets.
"Because of the bloodshed in the womb, now we are starting to see it in the streets," Jason Benham said in another video earlier in July, addressing the recent shootings of black men in Louisiana and Minnesota, and killings of police officers in Dallas and Baton Rouge. "I'm telling you, it is because we as a nation have left God."