Dear Andy Stanley: Is My Small Church a Failure?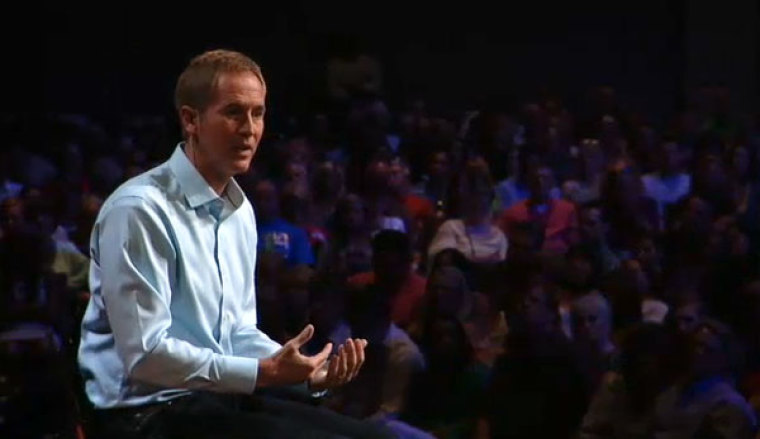 According Andy Stanley, Pastor of North Point Community Fellowship in Atlanta, GA (the Buckhead area) and the PK born with a "spiritual-silver-spoon" in his mouth, I am a pastoral failure (selfish to be exact), along with the vast majority of pastors both here and abroad.
I do not begrudge Stanley's PK-spiritual-silver-spoon upbringing, for I too am a PK raised in a good, godly, and joyous home. I only wish he would eat from that spoon with a bit more humility.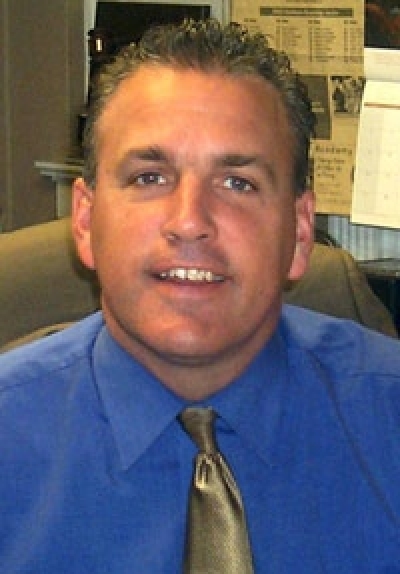 What's the fuss all about? In a sermon dated February 28th, 2016, Stanley stated that if you, your family, and especially your children attend a small church you are being selfish and robbing your children of the best. You must get your kids out of those situations, lest they grow up to hate God and His church. Why? Because they won't be able to make friends. It doesn't matter what the church teaches, so long as your children make friends. Stanley argues that this is why we "build big" churches.
The reaction to Stanley's comments were so immediate and incendiary that he offered a Twitter apology the following day.
I'm reluctant to buy Stanley's apology because I've hung out with enough of these mega-church pastors to know how the vast majority of them think — smaller churches are ungodly, insignificant, unimportant, 'less-than' churches. Bigger churches are godly, significant, important, and "better-than" churches.
Stanley is the same guy who told Ed Stetzer in a 2009 interview that pastors who preach exegetically, verse-by-verse, are mistaken, uncreative (that all-encompassing biblical standard for preaching, right? — we MUST BE creative if we're to reach the populations), and are "cheating" our kids and our people of a legitimate ministry. He is also the same pastor who demurred when asked about the issue of homosexuality and all things related.
I hold no grudge against large churches. What pastor doesn't want their church to grow? But I also know that God never purposes for every church to be a "mega-church," that size is not the measure of spiritual maturity, and that God is doing great work through medium and smaller sized churches.
In fact, the vast majority of the churches in America and abroad are small churches. According to Stanley, these churches and their pastors are failures.
Yes, there are plenty of small churches that are small because they are disobedient to the Great Commission and plenty of pastors who are failing because they are lazy and slothful. I offer no excuses for these churches. None. Zip.
But to paint all non-mega-churches as such with a broad brush is both ignorant and demonstrates that Stanley and his ilk live in an ecclesiastical bubble where he generally gets to "cast vision," spend most of the week preparing "creative" messages with the assistance of researchers and a full compliment of a creative staff members, rather than in the real world of what it is like to pastor an average, local church where staff is minimal, money is often recessionary, and volunteers are mercurial.
After having attended dozens and dozens of pastor, church-growth conferences, I'm tired of hearing only mega-church pastors preach, peddling their books, and scolding the rest of us on our failures and imploring us on what we should be doing.
I used to be into all of that. My book shelves are filled with such books that are now out of date and inconsequential. More often than not, I leave these conferences discouraged. I would much rather hear a good preacher teach God's Word and talk about how he is "slugging it out" in the trenches of local church ministry, talking about the successes and failures he is experiencing; to hear about faithfulness in the face of great challenges, etc.
I would argue that God is at work in many of these, according to Stanley, "failing" churches. Take the church I have pastored for 21 years. Founded in 1924 in a home on Shelton Avenue in East Nashville, TN, Inglewood reached its peak in the 1960's when a couple of thousand people joined and attended the church, just as the community was developing as well. The church grew as the community grew. Many were saved, others were called out to ministry, missions and evangelism were the focal points. The church did not fail.
But as the 60's morphed into the 70's and 80's the community and the church began to change and decline. Yet, Inglewood remained true to the gospel and weathered the storm of social deconstruction. Faithful laypeople and long-term pastors held the church together. Rather than move to the 'burbs' where most mega-churches escaped to, Inglewood stayed put, worked, prayed, and served. The church did not fail.
Now, roughly 450 people will go in and out of our doors in any given month. We are on the mend. We feed and cloth the poor, we teach musical lessons through the Allegro School of Music, along with many other ministries. God continues to save people through this "failing church." We don't have enough youth to have multiple levels of student ministry (which is God's will according to Stanley), but they are a tight-knit group of students who are learning to love God. This church is not failing.
And, believe it or not, we believe in an all-sufficient, inspired, inerrant Bible that is preached consistently, verse-by-verse, week in and week out. In fact, it has been the single greatest factor in holding us together and reviving God's work in this part of Nashville. We do not preach topical sermons, but exciting, practical, but always expository and exegetical sermons.
By the way Andy, my wife and I raised our three children in this "failing" church. Result? All three walk faithfully with God, love the church, and are smart, fun, and joyous Christians who, in turn, are attending some of these "failing" churches. The work has been hard, difficult, frustrating, rewarding, joyous, sad, all rolled into a ball of spiritually-minded and warm-hearted service. This church is not failing.
I have even had a friend tell me, "Shrum, why do you stay down there in that church? You are committing 'ministerial suicide' by staying there. Get out so you can pastor one of these mega-churches in the 'burbs.'"
Have I committed ministerial suicide? Have I? Maybe Stanley would agree with this assessment.
Why do I stay? Because God has called us to this place. Because an inner-city, transitional neighborhood and church like Inglewood deserves to have a viable, successful, Christ-centered, Bible-driven ministry. And God is rewarding our commitment and faithfulness. This church is not failing.
And the same could be said of thousands of other churches our same size and/or smaller. These churches are not failing.
Normally, I do not respond to the asinine statements akin to what Stanley said. (By the way, is this the kind of creative preaching that results from a non-exegetical style of preaching?) However, I know that many mega-church pastors think and feel this way. Ironically, all the data tells us that while the mega-church won't ever go away, a new generation of millennials prefer smaller groups and smaller churches.
Believe it or not, I hold no specific grudge toward mega-churches and their pastors. I know many great mega-churches and pastors. God give us more, yet with humble, expository preaching pastors.
Dr. Kevin Shrum is pastor of Inglewood Baptist Church and Assistant Part-time Professor of Religious Studies at Union University, Hendersonville Campus