Deion Sanders on Homosexuality: 'God Don't Make Mistakes'
Deion Sanders on Homosexuality: 'God Don't Make Mistakes'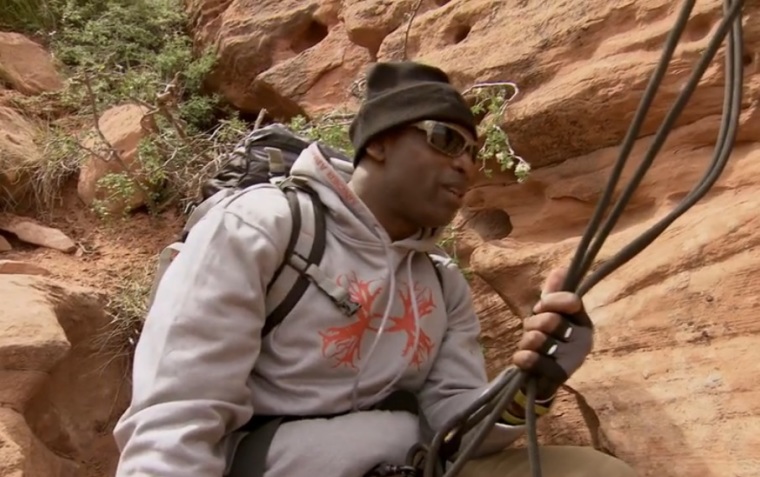 Deion "Prime Time" Sanders, the NFL Hall-of-Famer, is the latest public figure to cause a stir when speaking out about homosexuality in the context of Christianity.
Sanders, 47, took to "Larry King Now" on Ora TV where the professional interviewer questioned the former football star about Michael Sam, the first openly gay player to be drafted into the NFL. The hall-of-famer has been vocal about playing with known gay teammates on each of the five teams he has played during the span of his 14 year NFL career.
"He's not the first gay guy in the NFL, he's the first one to come out," Sanders told Larry King. "Let's get that straight."
Sam, 24, was cut from the Dallas Cowboys last month, after being drafted to the St. Louis Rams earlier this year. Although he is not currently playing in the league, he was still the topic of discussion when King questioned Sanders.
While Sanders did not agree with Sam's homosexual lifestyle, he also let it be known that he has love for the young football player.
"I'm not saying I condone it, but I don't condemn it," Sanders told King. "I don't love what he (does) but I love him as a man, and I just wanted him to understand the burden and the weight he's carrying."
When King questioned Sanders about homosexuality being a choice, the athlete's response was, "it could be." However, the famed interviewer went on to question if anybody would choose the lifestyle on purpose.
Sanders, a Christian, made sure to mention God in his response.
"Well, we can get into saying God did this and God did that," Sanders began. "The God I know don't make mistakes."
When news broke that Sanders would speak to King about homosexuality, some were upset that he would suggest that they chose their lifestyle. Sanders decided to apologize to those he offended, but made sure to further tweet his thoughts on the matter.
"(I) don't condone liars,thieves,laziness,manipulators & anything that don't glorify God but I don't CONDEMN any1," Sanders wrote. "I love as God loves. #Truth."