Delaware Becomes 14th State to Ban 'Gay Conversion' Therapy for Youth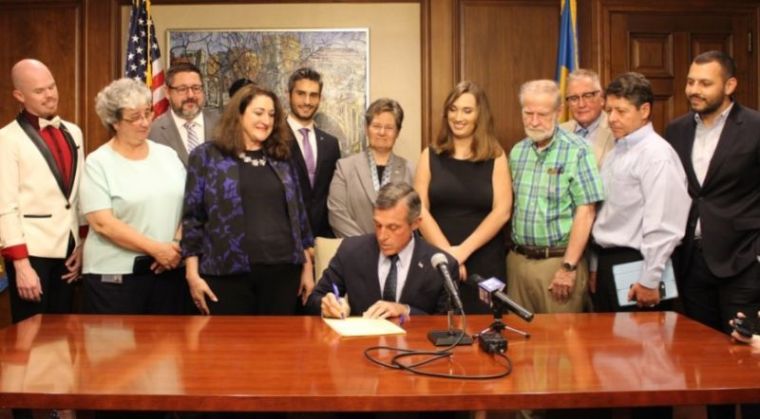 Delaware has become the latest state to pass a bill banning sexual orientation change efforts therapy for minors with same-sex attraction.
Governor John Carney signed Senate Bill 65 into law on Monday, which prohibits licensed professionals from practicing conversion therapy on minors and stops the Department of Services for Children, Youth and Their Families from recommending the practice.
"All Delawareans, including Delaware children, deserve to be respected for who they are, and I was proud to sign Senate Bill 65 into law today. Discredited practices like conversion therapy have no place in Delaware," stated Gov. Carney on his official Twitter account.
Delaware joins California, Connecticut, Hawaii, Illinois, Maryland, New Hampshire, New Jersey, New Mexico, Nevada, Oregon, Rhode Island, Vermont, Washington State, and the District of Columbia in having laws against gay therapy for youth.
Some also count New York, where Governor Andrew Cuomo signed an executive order in 2016 banning the practice. However, the Empire State does not currently have an official law on the books.
Also called "reparative therapy," sexual orientation change efforts involves counseling to help one struggling with same-sex attraction who wants to change.
The practice has been denounced in recent decades by mainstream psychiatric organizations, with many LGBT activists arguing that it harms youth.
Proponents have argued that the therapy can work, with some state-level bans receiving protests from ex-gays.
Over the past years, several states have enacted bans on the practice for minors. However, many other states have voted down or rejected similar proposed legislation.
Earlier this month, Maine Governor Paul LePage vetoed a bill banning the controversial therapy, arguing that such a law was too broad and interfered with both parental and religious rights.
"This is so broad that licensed professionals would be prohibited from counseling an individual even at the individual's own request," stated Gov. LePage, as quoted by The Hill.
"... parents have the right to seek counsel and treatment for their children from professionals who do not oppose the parents' own religious beliefs."
Currently, the state of California, the first state in the nation to pass a ban on therapy for minors, is considering a bill that would broaden their law to, among other things, include adults and label all conversion therapy advertising fraudulent. 
Known as Assembly Bill 2943, the proposed legislation was supposed to come up for debate on the state Senate floor earlier this month, but the bill's sponsor opted to delay debate until August.