Man Who Delivered Will Smith Kept Babies' Hands, Feet as Trophies Like Serial Killer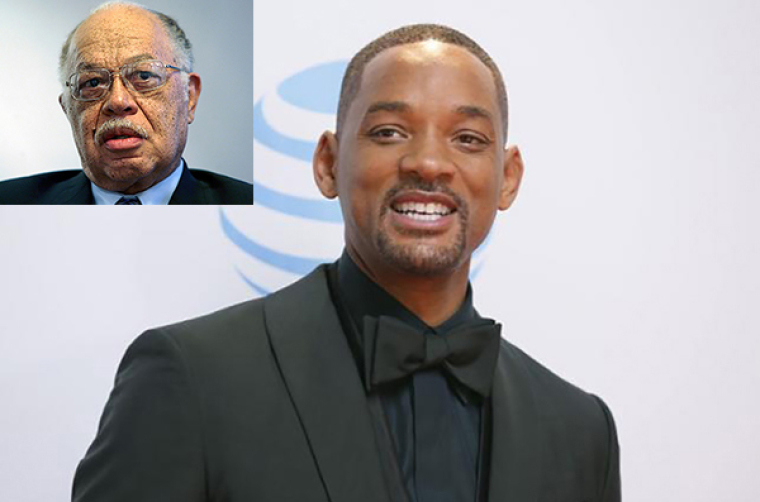 Late-term abortionist Kermit Gosnell who's serving life in prison for the death of a patient and three babies born alive at his "house of horrors" abortion clinic in West Philadelphia has asked actor Will Smith to take up his case.
Gosnell, who severed babies' hands and feet and kept them in jars of formaldehyde at his Women's Medical Society abortion clinic — like a serial killer takes mementos from victims they kill, as described by the prosecution in his 2013 murder trial — asserted in a letter he sent to Smith in November 2016 that without him, he wouldn't be the successful Hollywood actor he is today.
Smith was born at Thomas Jefferson University Hospital in Philadelphia in 1968. Gosnell claims he was the resident who delivered him.
In the letter, a copy of which was obtained by the Daily Mail and published on Feb. 21, Gosnell told the world-renowned actor, "I'm fond of asserting that there could never be a 'Men in Black' if I had dropped you on your head."
Gosnell then told Smith that his grandmother, Helen Bright, was his recovery room nurse at the hospital and claimed that she "would have been one of my most fervent advocates," in his defense during his murder trial.
"Mrs. Bright would have professed that I was a minority physician targeted for political gain, not a media monster," Gosnell wrote in the letter sent to Smith, claiming that his conviction was due in part to him being "railroaded" by pro-life Catholic prosecutors.
Investigative journalists and filmmakers Phelim McAleer and Ann McElhinney have documented Gosnell's crimes in the new book, Gosnell: The Untold Story of America's Most Prolific Serial Killer, and the film "Gosnell" that has yet to be released.
Gosnell is serving three life sentences without the possibility of parole at the Pennsylvania State Correctional Institution in Huntingdon.
However, Gosnell believes that he will one day be released from prison and asked Smith if his older sister, Pamela, would like to head a nonprofit organization he wants to start called the "Defense and Educational Fund."
During Gosnell's trial in 2013, it was revealed that toilets at his abortion clinic were frequently clogged with babies' body parts. Gosnell's handyman James Johnson described the gory scene he witnessed on a weekly basis when the clinic's toilets backed up and he'd find baby body parts in the clean out drain outside the building.
"When Johnson opened the clean out drain tiny arms and other body parts gushed out. ... Gosnell told him to clean it up. Johnson took a shovel and scooped up the human remains and shoveled them into a plastic bag and put it in the freezer," Cheryl Sullenger, who covered the Gosnell trial for the pro-life group Operation Rescue, told The Christian Post in April 2013.
Johnson also testified that the basement of the rat-infested clinic was filled with bags of babies' remains.
Forty-seven dead babies were recovered from Gosnell's abortion clinic. One of those babies was the child of patient Karnamaya Mongar, 41, who died at the clinic in 2009 from a Demerol overdose. Her baby was estimated to be between 16 and 19 weeks gestation.
Dr. Sam Gulino, Philadelphia's chief medical examiner, examined the babies' remains along with five jars containing babies' feet.
Gulino, who looked at the severed babies' lungs, eyelids, and other body parts to calculate their gestational ages, testified at Gosnell's trial that there was no medical reason for the late-term abortionist to keep the babies' feet and hands in jars of formaldehyde.
On May 13, 2013, Gosnell, now 76, was found guilty of involuntary manslaughter in the death of Mongar, and three counts of first-degree murder in the deaths of three babies born alive inside the abortion clinic that he operated for 40 years.
The Pennsylvania Department of Health and Human Services last inspected Gosnell's abortion clinic in 1993, according to the grand jury report.