Demi Lovato Breaks Silence After Overdose: 'Thank God for Keeping Me Alive'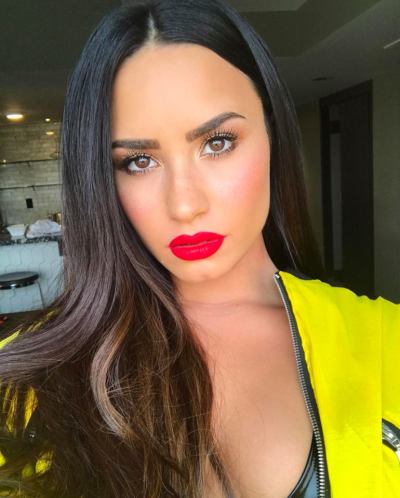 Pop singer Demi Lovato has publicly thanked God for helping her survive a drug overdose that led to her being hospitalized. 
"I want to thank God for keeping me alive and well," Lovato wrote in her first Instagram post since the overdose.
"What I've learned is that this illness is not something that disappears or fades with time. It is something I must continue to overcome and have not done yet," she continued.
The "Sorry Not Sorry" singer had previously sought treatment in rehab and reports claim she will be entering a treatment facility once again.
"I will keep fighting," Lovato concluded in her post.
On July 24, Lovato was found unconscious in her Los Angeles home where she had suffered an overdose. Lovato was rushed to the hospital. Hours later, multiple sources reported that she was stable, and "awake and responsive."
A representative for Lovoto subsequently confirmed that the 25 year old had been hospitalized.
"Demi is awake and with her family, who want to express thanks to everyone for the love, prayers and support," the statement read. "Some of the information being reported is incorrect and they respectfully ask for privacy and not speculation as her health and recovery is the most important thing right now."
Lovato first admitted she relapsed on June 21 with the release of her latest single, "Sober." She captioned the video, "My Truth."
"Momma, I'm so sorry, I'm not sober anymore/And daddy, please forgive me for the drinks spilled on the floor/To the ones who never left me/We've been down this road before/I'm so sorry, I'm not sober anymore," she sang in the single.