Democrat Senator Unwittingly Made Pro-Life Point in Nazi Abortionist Story, Activists Say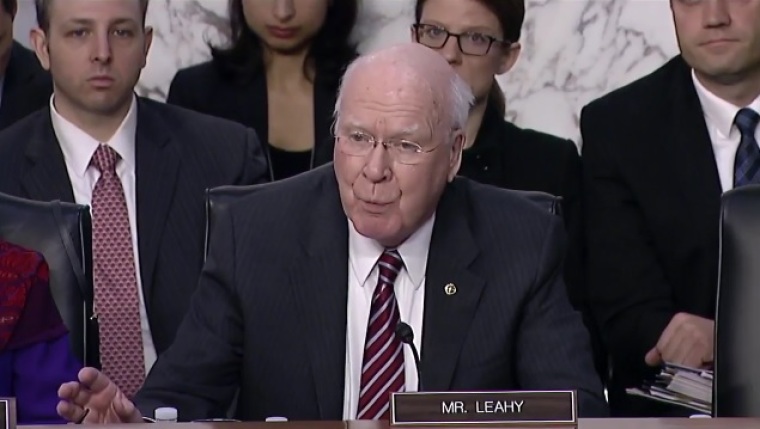 Democrat Sen. Patrick Leahy of Vermont unwittingly proved the validity of a pro-life argument on Wednesday while sharing an anecdote to defend the United States Supreme Court's decision in 1973 to legalize abortion nationwide, pro-life activists say.
During the third day of Supreme Court nominee Neil Gorsuch's confirmation hearing before the Senate Judiciary Committee, Leahy, the former Senate president pro tempore, recalled what it was like in the "dark days" before the nation's high court issued its ruling in the landmark abortion case  Roe v. Wade.
Leahy, who is currently the longest-serving Democratic senator, detailed his own experiences as a state's attorney in Vermont. He detailed a case in which he prosecuted somebody for procuring abortions.
"These are the dark days I don't want to get back to. I got a call from the police at 3 o'clock in the morning, I was state's attorney at the time. I went to the emergency room at our local hospital. A young co-ed nearly died from bleeding from a botched abortion. At that time it was illegal. We found out the person who procured them, he had done this with a number of people. He would then blackmail them for either sex or money."

"When I brought it to trial, we found that the person doing the abortion was from Montreal. ... She was there [at the trial], two Canadian royal mounties escorted her. I pointed out to the defense attorney that the evidence will show that she was trained to do these abortions working for the SS at Auschwitz so she could abort the women prisoners that they had impregnated so that they could keep on using those women that way before they put them in the gas chambers."
Even though Leahy was trying to piggyback off of a point made by Sen. Dianne Feinstein, D-Calif., that illegalizing abortion would force vulnerable pregnant mothers to seek illegal and unsafe abortions, pro-life activists and legal experts are arguing that Leahy "inadvertently" proved the need to issue standard safety regulations for abortion clinics.
Last year, the Supreme Court struck down a Texas law requiring abortionists to have admitting privileges at nearby hospitals and abortion clinics to have sterilized surgical facilities. Pro-life activists at the time argued that the court gave the abortion industry a "free pass."
"Senator Leahy inadvertently made a key pro-life point by discussing his prosecution of an abortionist trained by Nazis at Auschwitz," Carrie Severino, the chief counsel and policy director at the conservative Judicial Crisis Network, said in a statement shared with The Christian Post. "Perhaps he needs to think more deeply about the significance of what he just entered into the congressional record."
According to Jeanne Mancini, president of the March for Life, Leahy "just reaffirmed why abortion industry health regulations should not continue to be given a pass."
"As his account details, the practice of abortion has a long and violent history of exploiting women and continues to do so for profit under the legal protection of Roe v. Wade," Mancini asserted in a statement shared with CP. "Horrific cases like the one described by Sen. Leahy reminds us of the need for the deep and unwavering desire to protect all human life that Judge Neil Gorsuch will undoubtedly bring to the Supreme Court bench."
Marjorie Dannenfelser, president of the national pro-life lobbying organization Susan B. Anthony List, took to Twitter to assert that Leahy's abortionist anecdote "backfires."
"Legalization didn't change the brutal reality of abortion," she wrote in another tweet.
Maureen Ferguson, a senior policy advisory with The Catholic Association, said in a statement that Leahy needs to "open his eyes to the prevalence of such incompetent and unethical doctors today under Roe's regime of legal abortion."
"Just one gruesome example is Dr. Kermit Gosnell who operated without a safety inspection for 17 years despite his horrific practices that ultimately resulted in his conviction for murder," Ferguson stated. "This factsheet documents that today's legal abortion industry is notoriously unregulated, health and safety violations are commonplace, and it attracts a disproportionate number of seedy doctors who take advantage of vulnerable women."