Democratic National Committee drops partnership with Women's March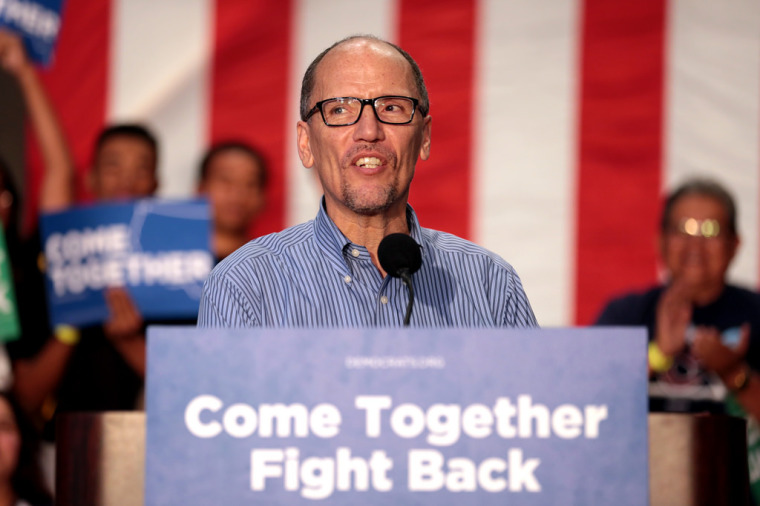 (JNS) The Democratic National Committee has dropped its partnership in the Women's March over anti-Semitism concerns, according to a Democratic source.
This development comes amid accusations of anti-Semitism within the movement's leadership, causing many organizations to drop their support of the this year's march, scheduled for Saturday, Jan. 19. There have been calls for firms to back out.
In recent weeks, a number of progressive groups that have withdrawn their support of the march, which was launched in 2017 in protest of the election of President Donald Trump, including, but are not limited to, the National Council of Jewish Women, the Southern Poverty Law Center, the American Federation of Labor-Congress of Industrial Organizations, the Human Rights Campaign, Greenpeace, Children's Firearm Safety Alliance, Coalition Against Gun Violence and Moms Demand Action for Gun Sense.
Moreover, local marches, such as in Chicago and New Orleans, have been cancelled.
Jewish organizations such as the Jewish Democratic Committee of America applauded the groups that have scrapped their affiliation with this year's Women's March.
"JDCA supports the objectives of the Women's March and stands with sister marches across the country this weekend," its executive director, Halie Soifer, told JNS. "At the same time, we welcome the DNC, SPLC, Emily's List and other organizations' decision to not sponsor and participate in the Women's March and take a principled stand against anti-Semitism."
Women's March co-leader Tamika Mallory denied any anti-Semitic accusations, including her support of National of Islam leader Louis Farrakhan, who has an extensive history of making anti-Jewish remarks such as "I'm anti-termite" and that Hitler was "a very great man."
Mallory said in a Monday appearance on ABC's "The View" that "we did not make those remarks. What I will say to you is that I don't agree with many of Minister Farrakhan's statements."
In response to host Meghan McCain, daughter of the late Sen. John McCain, asking her if she condemns Farrakhan's statements, Mallory said: "To be very clear, it's not my language. It's not the way that I speak; it's not how I organize. And I think it is very clear over the 20 years of my own personal activism, my own personal track record, who I am, and I should never be judged through the lens of a man."
Originally posted at JNS.org. 
JNS.org
is an independent, non-profit news agency committed to growing the coverage of Israel news and broader global Jewish news.