Top 10 Highlights From the Democratic Presidential Debate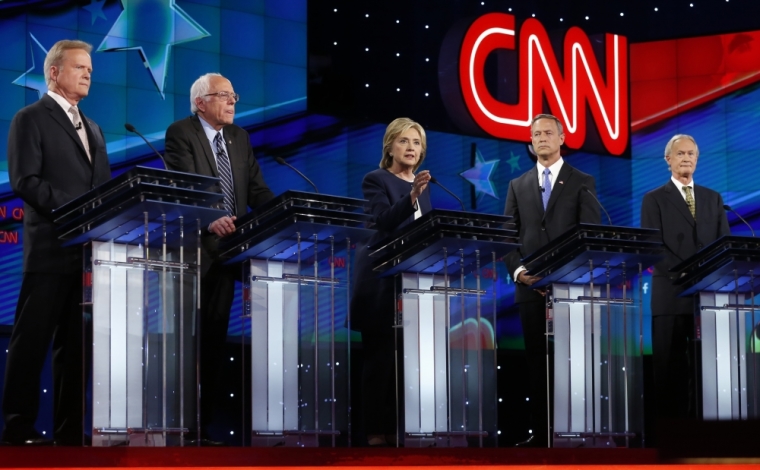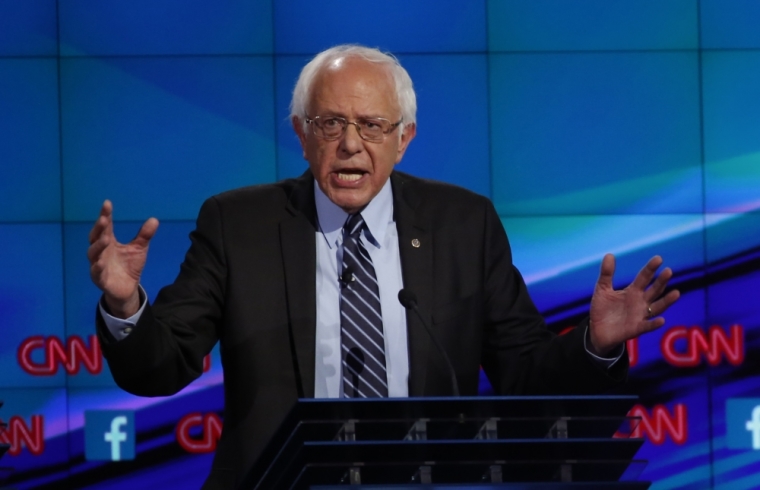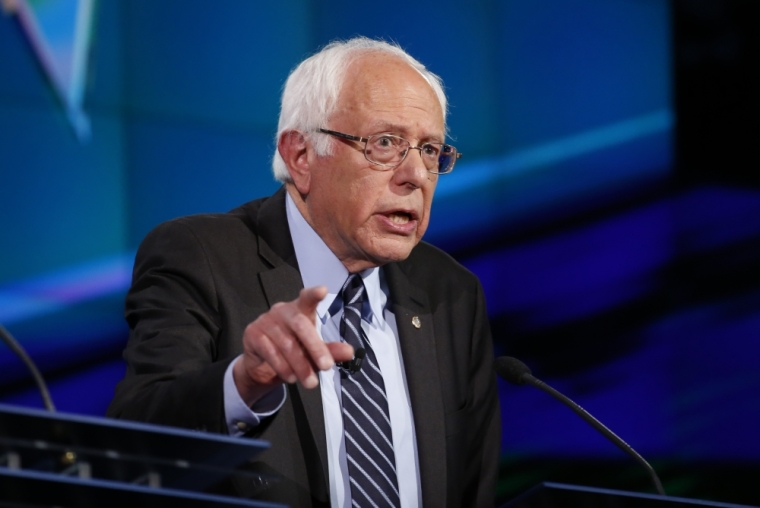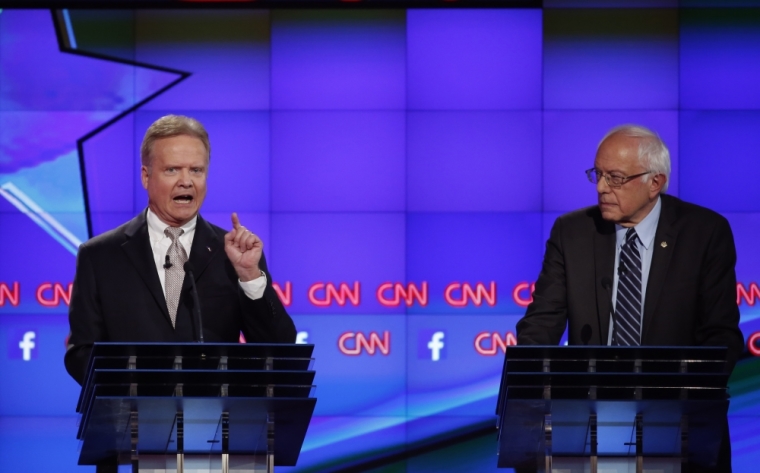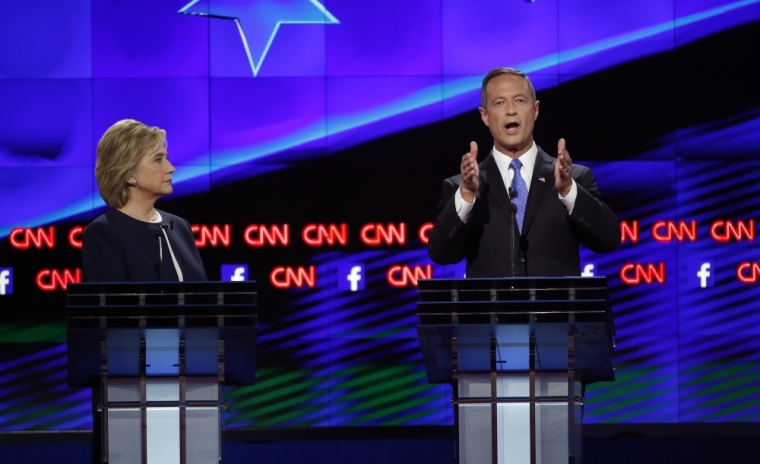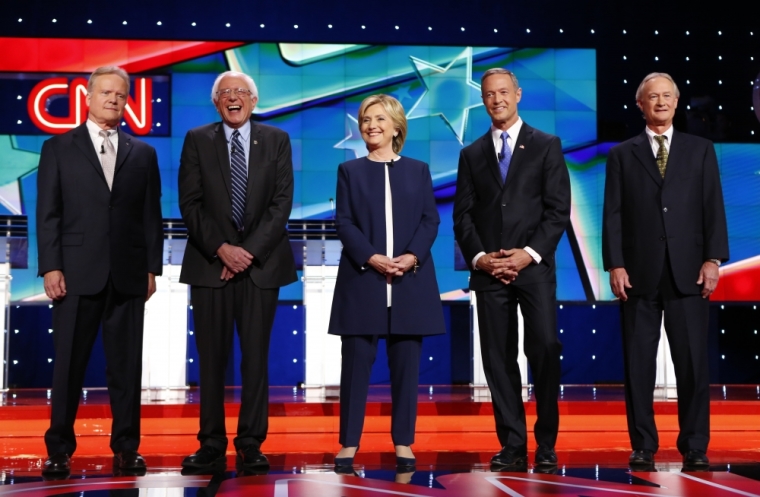 View Photos
With the Republican presidential debates having been filled with contested back-and-forth exchanges between candidates, the first Democratic debate Tuesday night on CNN went by without much animosity between the participants, as none of the underdog candidates went out of their way to smear front-runner Hillary Clinton.
Although the five candidates seemed to be on their best behavior and none of them maliciously attacked the validity of another candidate, there were 10 key highlights of the debate that showed the unity and minor chasms among the Democrats on certain issues.
'Damn emails'
As Republicans in Congress are steadfast in their investigation into former Secretary of State Clinton's use of her private email server in the handling of classified State Department documents, of course Clinton was going to have to answer questions about the email scandal.
The real surprise, however, came when Vermont Sen. Bernie Sanders asserted that the American people aren't interested in hearing about Clinton's emails.
"But I think the secretary is right, and that is that the American people are sick and tired of hearing about your damn emails," Sanders said. " We have 27 million people living in poverty. We have massive wealth and income inequality. Our trade policies have cost us millions of decent jobs. The American people want to know whether we're going to have a democracy or an oligarchy as a result of Citizens United. Enough of the emails. Let's talk about the real issues facing America."
Former Rhode Island Gov. Lincoln Chafee, who has said on the campaign trail that Clinton's email saga is a big issue, suggested that Clinton's use of a private server to handle classified emails hurts America's "credibility."
When asked if Clinton wanted to respond to Chafee's criticism, the former New York senator declined, which earned her a roaring ovation from the crowd.
Hillary reminds us she is a woman
Twice during the debate, Clinton reminded viewers that if she were to win the election, she would become the first woman president in the nation's history.
The first instance came when the candidates were asked how their potential presidencies would be different than a "third term for President Obama."
"Well, I think that's pretty obvious," Clinton responded. "I think being the first woman president would be quite a change from the presidents we've had up until this point, including President Obama."
Clinton was then pressed on how her policies would differ from Obama's, to which she replied, saying that she would build on Obama's presidency and take Obama's policies even further.
Sanders, O'Malley say Hillary isn't tough enough on Wall Street banks
Clinton was seemingly sandwiched in between Sanders and former Maryland Gov. Martin O'Malley, both of whom criticized her for not being tougher on America's largest Wall Street banks.
O'Malley suggested that the Glass-Steagall depression-era banking law that prohibited banks from engaging in investment banking and insurance activities needs to be reinstated with a modern form of the legislation.
"You are not for putting a firewall between this speculative, risky shadow banking behavior," O'Malley told Clinton. "I am, and the people of our country need a president who's on their side, willing to protect the Main Street economy from recklessness on Wall Street."
Hillary: 'I never took a position on Keystone until I took a position on Keystone'
When O'Malley criticized Clinton for not supporting the reinstatement of Glass-Steagall, he quipped that she has flopped on a bunch of issues like the Keystone XL Pipeline.
However, Clinton acknowledged her slow decision to oppose the pipeline by saying that she never took a position on the issue until she announced in September that she opposes the pipeline after months of refusing to take a position.
Clinton says it would be a mistake to turn America's back against capitalism
With Sanders proclaiming himself to be a "Democratic socialist" and all the progressive calls for income equality in America, it might sound strange for a Democratic candidate to defend the idea of capitalism.
Although Clinton explained that it is "our job" to make sure that capitalism doesn't "run amok" and create the "kind of inequities we're seeing in our economic system," she insisted that capitalism is what allows people to fulfill their American dreams by allowing them to run small and medium-size businesses.
"But we would be making a grave mistake to turn our backs on what built the greatest middle class in the history," Clinton asserted.
Chafee: 'I've never had a scandal'
Chafee twice reminded the audience — once in his opening statement, and again in his closing remarks — that he has never had a political or ethical scandal in his three decades of in public service.
"But what I'm most proud of is that in 30 years of public service, I have had no scandals," Chafee stated. "I have high ethical standards."
Hillary was the only candidate to reference 'God'
Clinton was the only candidate in the debate to reference God, doing it three times. Each time, it was in reference to making sure that all people are given the opportunity to reach their "God-given" potential.
Webb uses valuable airtime by whining about not getting enough airtime
It was a struggle for former Virginia Gov. Jim Webb to get much time to speak in order get his ideas for the nation across. He even went as far as to ask Sanders to mention his name during his remarks so that Webb would get an opportunity to speak.
When it was Webb's turn to address how he plans to take on Wall Street, however, the former Marine used a chunk of his allotted time to complain about how little he had been called on to speak.
"I know that my time has run out but in speaking of changing positions and the position on how this debate has occurred is kind of frustrating because unless somebody mentions my name I can't get into the discussion," Webb said.
Sanders is the moderate candidate on gun control
Although Sanders is seen as being the most liberal of all the candidate, there is at least one issue where he is more moderate — gun control.
Sanders explained that if a gun shop sells a gun to someone who goes out and commits an act of violence, that he feels the gun shop owner should not be held responsible. However, Sanders assured that in instances where gun manufacturers and gun shops are knowing giving guns to criminals they need to be held accountable.
When asked if Sanders is tough enough on the issue of gun control, Clinton responded with "No, not at all."
"Senator Sanders did vote five times against the Brady bill," Clinton explained. "Since it was passed, more than 2 million prohibited purchases have been prevented."
Hillary claims Republicans have no issue using 'big government' to bring down Planned Parenthood
Clinton took multiple jabs at Republicans throughout the debate, including during a conversation on whether the federal government should require companies to offer paid family leave.
As conservatives would argue that the government shouldn't be telling companies how to run their businesses, Clinton claimed that Republicans have no problem using "big government to interfere with a woman's right to choose and to try to take down Planned Parenthood."
Republicans in Congress, however, are really just trying to strip Planned Parenthood of its over $500 million in annual federal funding.