Democrats Throw Poor Kids Under the School Bus (Again)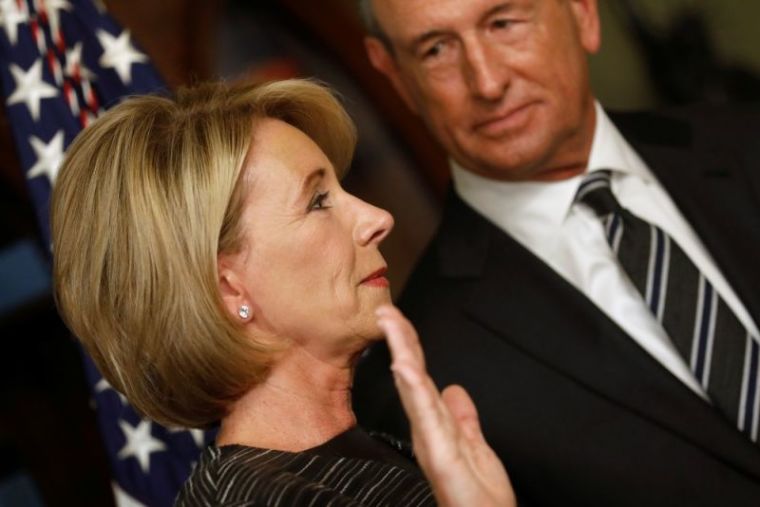 First of all, congratulations are due to Education Secretary DeVos and President Trump for not backing down in the face of brutal attacks by Senate Democrats during the just-concluded Senate confirmation process for the Secretary of Education.
The Democrats fought fiercely to defend the status quo in education. This is a shame, for Secretary DeVos presents a great opportunity to try some new approaches to improve education in America. But the public education establishment is a power as entrenched in politics as the military-industrial complex and they were determined to fight the new approaches favored by Secretary DeVos.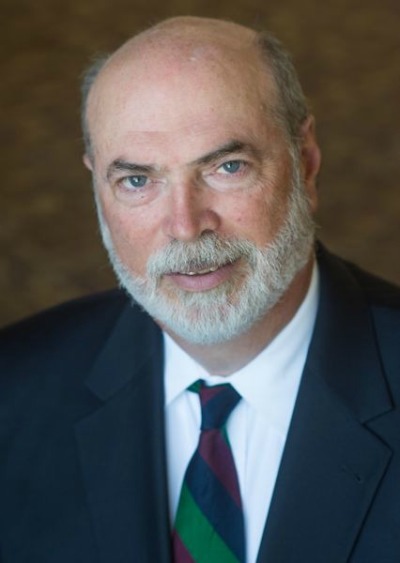 Public schools are a state responsibility and are mostly financed and controlled at the local level. This is generally a good thing but it also has one very big negative consequence. Public education is responsible, in no small way, for increasing inequality in America.
Mr. and Mrs. Smith choose to live in Bedford Falls, USA because the public schools in that town have a very good reputation. The good reputation increases demand to live in Bedford Falls, which is good for property values. Because home prices are higher than other towns, owing to the good schools, only upper-middle income households can afford to live there. If you can't afford to live in Bedford Falls, you choose to live in the town with the next best schools, a nice middle class suburb. And so on, until America has sorted itself into different towns based on income and quality of schools.
The taxpayer/voters in each town get to vote and approve the school budget. As homeowners, they are concerned that property values are maintained. They approve school budgets to maintain the reputation of the schools and the town. But they don't want high taxes, which would also hurt property values. The townspeople, therefore, pay close attention to how the school is operating to make sure that there is no waste in the system. Public schools in the suburbs are generally well run.
People in the city have no choice. They are too dispersed to have a voice. They can take it or leave it. If they could have gotten out of a low quality school district to give their kid a better future they would have already done so. Their kids are trapped in schools that are usually crowded and underfunded. Inner city schools compete with other city services for funding and are often short-changed. America's public education system thus contributes to inequality and perpetuates poverty. This is the system that the Democrats were so passionate to defend. You would expect that Democrats, who have near total control over the cities of America, would be working around the clock to change public education to make cities more attractive places to send kids to school.
Democrats have been trying to fix the system, but in their usual heavy-handed, centrally controlled, bureaucratic way. In their perfect world, they would increase taxes in the suburbs, funnel the tax money through the like-minded education administration complex, and redistribute the remaining monies to the city schools. Not surprisingly, the (Republican) suburbs are not eager to pay more taxes to support (Democratic) cities that they view as corrupt.
Democrats have turned to the courts to find allies to change the system, to force suburbs to pay more taxes for the state bureaucracy to redistribute to cities. Another favorite tactic is to force a wealthy suburban town to create "affordable housing". This is another bureaucratic solution to force towns to subsidize a few lucky families so they can live in a district with a good school system which they otherwise could not afford to access. All the so-called solutions involve a mess of politics and regulations, run by expensive bureaucracies, and enforced by the police power of government.
The free choices of a free people do not matter, and if anything, must be reversed by the power of the bureaucracy.
Perhaps, just perhaps, there is a better way.
After years of failure (remember the 1982 Reagan administration report "A Nation at Risk"?), perhaps it's time to let the Republicans have a go at a different approach to attack the problem. Maybe Secretary DeVos might be on to something with her support for school vouchers and school choice. Instead of channeling more money through the education administration establishment, perhaps the system can be permanently reformed by giving parents a choice of public and private schools and empowering that choice with education vouchers.
What might be the outcome of the Secretary DeVos way?
Well, suppose that every kid registered for school in the state of Connecticut, for example, were given an education voucher worth $200 per month. (To pay for the voucher, property taxes in every town would be increased by an identical rate.) The voucher could be used for after-school educational enrichment programs such as music, art and foreign languages, or after-school sports programs, or used for tuition at private schools, or for special tutoring. How the voucher is used would be decided by the parent.
How might such a modest program affect the inequality-producing system we now have?
It would begin to break the link between education and where you happen to live. Parents would have choices. Private schools would become a viable choice for more parents. New after-school enrichment programs would blossom; many would be offered right at the public school the kids already attend. But the difference is that now the parent can choose how to use the money. Public schools that choose to offer enrichment programs must offer a competitive quality product. Teachers would be in demand to staff the enrichment programs. Quality would be rewarded, not seniority. Success could build on success. Gradually, cities would become more attractive living choices in which to raise a family; property values in the cities would increase, property values in the suburbs would relatively decrease, and equality would increase. Neighbors would not all look alike. There would no longer be any rationale for "affordable housing" bureaucracies.
In short, America would become a better place. Inner-city kids would not be trapped in poverty. Freedom would flourish. Centralized control would diminish. That is what Democrats refused to countenance when they tried to throw Secretary DeVos under the (school) bus.
Dr. Gordon Boronow is a professor at Nyack College.