Denzel Washington Shares Church Woman's Prophetic Vision of Him 'Preaching Before Millions'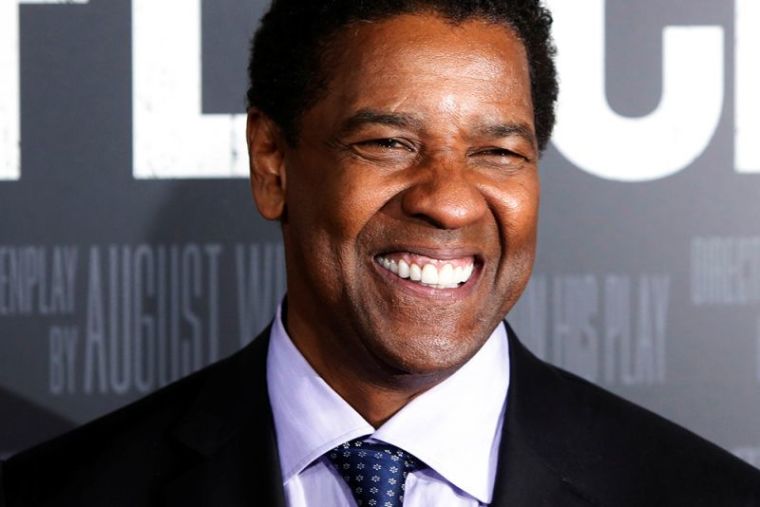 Hollywood actor Denzel Washington is crediting an elderly woman from his mother's church for prophesying 42 years ago that he would one day speak or preach "before millions."
Washington told "Access Hollywood" in an interview that after he dropped out of college more than four decades ago, and was trying to figure out what to do with his life, an elderly woman from his mother's church visited the beauty salon where she worked and saw the aspiring actor.
"I could see her in the mirror behind me and every time I looked in the mirror she was looking right at me," said Washington, an Oscar winner whose latest film, "Fences," has received high critical acclaim.
"It was March 27, 1975, and I started acting four months later and she said, 'You know young man, you are gonna travel the world and speak or preach to millions of people.'"
The Hollywood star added: "She said that and then she wrote 'prophecy,' she couldn't even spell it well. And then, my mother wrote, 'preacher.' And then I wrote my name. It was on a blue envelope; I still have it.
"When she left, I said to my mother, 'Who was that lady?' and she said, 'She's one of the oldest church members in town and she's known to have the gift of prophecy.'"
The actor has spoken about his Christian faith on a number of occasions, though in an ABC News interview in October 2016 admitted that he did not want to become a minister like his father, or else going to church would have felt "like a job."
"You had to go at night, you had to go in the afternoon," he said at the time. "I rejected it in my early teen years, working stuff out."
Washington has spoken before young people, however, such as Dillard University's graduating class in spring 2015 when he encouraged students to "put God first."
"There's never been a time where God didn't direct, protect, and correct me," he said. "There may have been times where I was less than faithful to Him, but He had faith in me."
And in December, he told Bishop T.D. Jakes on the latter's daytime talk show that he is focused on serving God and others.
"I'm in the service business now, I'm fine. I've done well," Washington said. "I don't need any watches and all of that. So I'm here to serve God, here to serve my family."
Speaking about the elderly woman's prophecy in the beauty salon, he suggested that in some ways he did indeed go on to speak and inspire many others.
"This was supposed to be my life," he said. "She actually called it. It's nothing I did. ... I knew I had a purpose, so when things started happening, I had to understand that this was supposed to happen. I'm not here to tell you I did all the right things."