Jury finds Derek Chauvin guilty of murdering George Floyd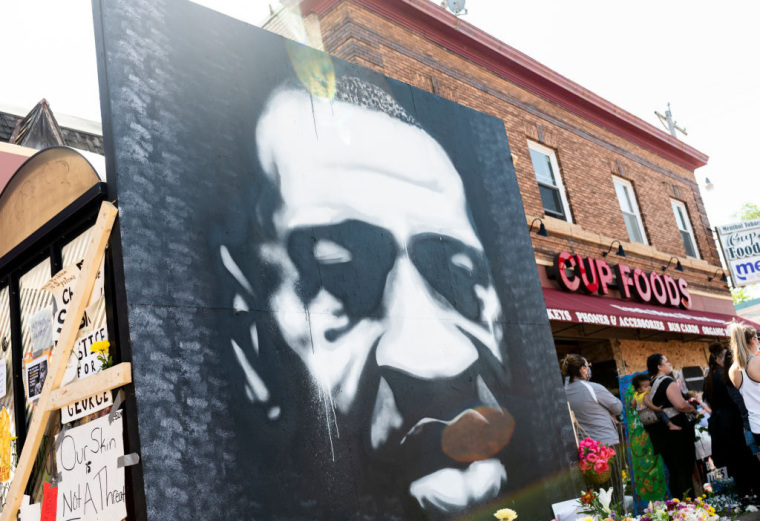 A jury has found former Minneapolis, Minnesota, police officer Derek Chauvin guilty of second-degree murder, third-degree murder and second-degree manslaughter for the death of George Floyd. The decision was announced Tuesday afternoon after jurors spent just over eight hours in deliberation over two days. 
Judge Peter Cahill said the sentencing phase will be held within the next eight weeks and bail was revoked, with Chauvin being remanded into custody immediately. 
Chauvin faces up to 75 years in prison. He declined to testify in the trial.
On May 25, 2020, Chauvin had his knee on the neck of a handcuffed Floyd for nine minutes and 26 seconds and he laid on the ground in the prone position. Floyd died in the process.
Floyd, 46, was arrested after a store clerk at Cup Foods called 911 to report that he had used a counterfeit bill to make a purchase and seemed to be under the influence of an unknown substance. After Floyd was handcuffed, he resisted being placed in the patrol vehicle, repeatedly saying that he's "claustrophobic," has "anxiety," and was "going to die." As two officers were on the driver's side of the vehicle to get Floyd into the squad car, Chauvin went to the passenger side and pulled on Floyd, who fell onto the ground. 
It was there that Chauvin and two other officers physically restrained Floyd around his torso and with the former kneeling into Floyd's neck and back.
Floyd repeatedly said he couldn't breathe and subsequently stopped breathing and was pronounced dead after being transported to a hospital. 
Chauvin, 44, joined the Minneapolis Police Department in 2001. He and three other officers involved in the arrest of Floyd — Tou Thao, Thomas Lane and Alexander Kueng — were fired the day after the incident.
Thao, Lane and Kueng are scheduled to go on trial in August for charges of aiding and abetting murder.
Video footage of the fatal incident sparked demonstrations across the U.S. and worldwide, with some protests turning into deadly riots that led to the deaths of some 20 Americans nationwide and the vandalism and torching of over 1,000 buildings in Minneapolis.
Chauvin was charged last year with second-degree murder, third-degree murder, and second-degree manslaughter, and was given a bail of $1 million. His trial began in late March.
Some of the expert witnesses who testified at Chauvin's trial said Floyd died from asphyxia, or lack of oxygen.
"A healthy person subjected to what Mr. Floyd was subjected to would have died as a result of what he was subjected to," Dr. Martin Tobin, a lung specialist at the Edward Hines Jr. VA Hospital and Loyola University's medical school in Chicago, told the jurors. 
Dr. Andrew Baker, the Hennepin County medical examiner, concluded that Floyd's death was a homicide as a result of cardiopulmonary arrest after being restrained. The medical examiner's office also found that the fentanyl and methamphetamines detected in Floyd's body during the autopsy, in addition to his cardiovascular history, contributed to his death.
"It was the stress of that interaction that tipped him over the edge given his underlying heart disease and his toxicological status," Baker told the court.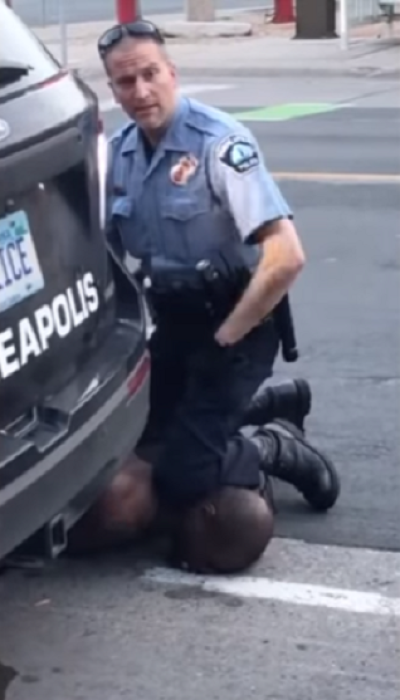 Many faith communities and leaders had strong reactions to Floyd's public death.
Last June, the Presbyterian Church (USA) held a moment of silence for victims of prejudice and racism that lasted eight minutes and 46 seconds as part of their virtual general assembly.
"This vigil is not simply to remember the tragic murder of George Floyd, but to remember all the injustice suffered by black, indigenous, and people of color due to systemic racism and white supremacy," PCUSA General Assembly Co-Moderator Elona Street-Stewart said last year.
The Rev. Franklin Graham, head of the Billy Graham Evangelistic Association, denounced Chauvin's actions, saying in a Facebook post last October that the officer "has done more damage to law enforcement than any other person in our nation."
"The entire world watched as then-officer Derek Chauvin put his knee on the neck of George Floyd, who he knew and had worked with at the same club, and he kept it there until Mr. Floyd took his last breath. George Floyd's death should have never happened," Graham wrote at the time.
Before the trial began in late March, the city of Minneapolis agreed to pay the Floyd family $27 million as part of a settlement to resolve a wrongful death trial not connected to the Chauvin trial.