Desperate Islamic State Is Using Religious Minorities As Sex Slaves To Entice New Recruits As It Continues To Lose Ground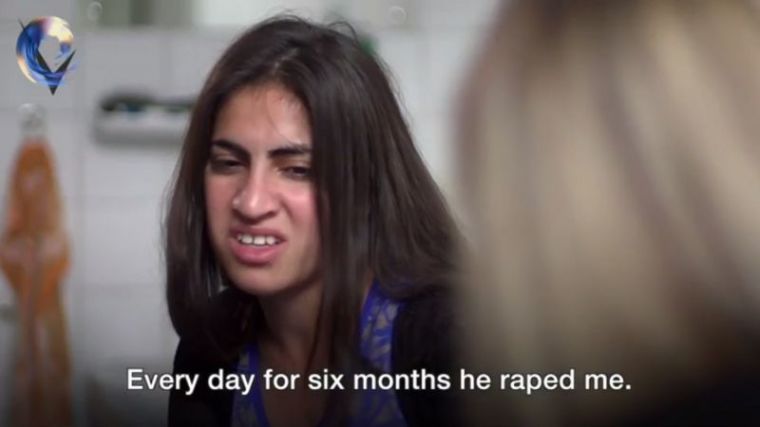 The Islamic State is using sex slaves to gather funds and attract more recruits, including abusers and rapists.
New research conducted by Nikita Malik revealed that modern slavery and sexual violence have actually been key components in the growth of ISIS across Africa and the Middle East, according to the Henry Jackson Society.
"Terrorists are traffickers and traffickers are criminals, so it's only natural that these groups will work together," said Malik. "Terrorists have an additional ideological motivation, releasing propaganda to justify the enslavement and rape of kuffar [disbelievers]. As the groups begin to lose territory, they are gaining strongholds on trafficking routes that are being exploited."
ISIS has been trying to legitimize its enslavement by using its religion as justification and forcing victims to marry their abusers, according to The Independent. They punish those who don't ascribe to their ideology, and reward those who do. In fact, new recruits and foreign fighters are given the "incentive" and "pull factor" of wives and sex slaves.
"Religious elements are infused into sexual violence practices to skirt around the moral wrongdoing of rape," the study revealed. "Forced inseminations, forced pregnancies, and forced conversions are a means to secure 'the next generation of jihadists.'"
So far, ISIS has captured and sexually abused at least 63 women in Libya. Many more have been subjected to sexual abuse by smugglers and have been forced into prostitution.
Malik's research said that the link between sexual violence, trafficking and terrorism has not been given much attention. However, she urged the British government to do so now and create an international legal task force that would work with non-government organizations, charities and embassies all across the globe to address this issue.
Conservative MP Henry Smith, who sits on the International Development Committee, agrees with Malik's findings. He said the "interconnectivity between human trafficking, sexual violence and terrorism" must be given attention. "It is clear that sexual violence is prevalent in human trafficking and in terrorism – and abhorrently human trafficking is becoming more closely related to terrorism," he added.