Despite Repeated Supreme Court Losses, Obama Continues Fight With Little Sisters, Religious Groups Over Birth Control, Abortifacients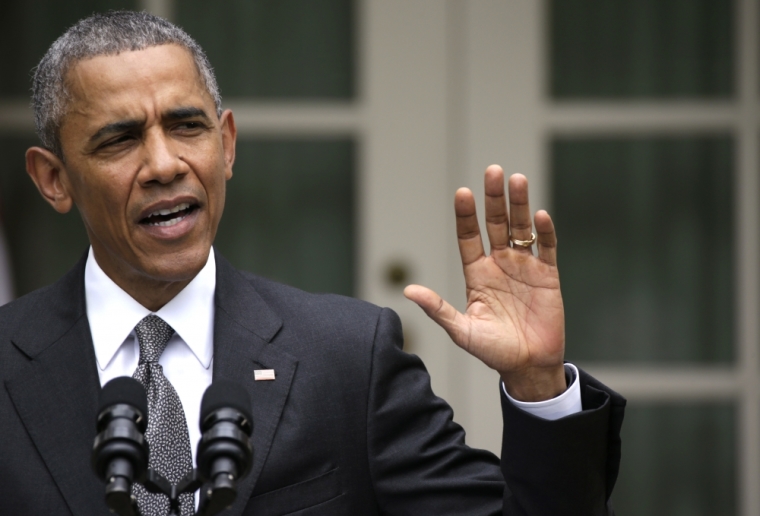 Conservative organizations remain concerned about the religious liberty implications of the Department of Health and Human Services' birth control mandate following the release of the mandate final rules.
The Family Research Council, a conservative think tank based in Washington, D.C., denounced the final rules immediately following their release last Friday.
FRC Legislative Assistant Jamie Dangers stated that the HHS "is offering a variation of an old accounting gimmick which still mandates that the Little Sisters of the Poor, Notre Dame, and many other religious non-profits offer coverage with objectionable benefits."
"Instead of requiring them to sign and send a form to their insurer stating their objections, they must now either send the form or notify HHS itself of their moral objections," continued Dangers.
"It's small comfort to know that the government mandates a violation of a religious entity's moral beliefs, and then offers to carry out the violation."
The Becket Fund for Religious Liberty, an organization that has overseen dozens of lawsuits against the HHS mandate before the final rules were released, likewise opposed the implementation of the final rules.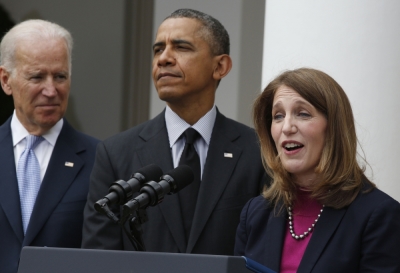 Becket Fund Legal Counsel Adèle Auxier Keim said in a statement that the Obama Administration "keeps digging the hole deeper."
"Just last week the Supreme Court ordered HHS not to enforce the exact rules they finalized today. But the government still won't give up on its quest to force nuns and other religious employers to distribute contraceptives," stated Keim.
"Especially after the Supreme Court's recent King v. Burwell decision allowed the government to expand its healthcare exchanges, there is no reason at all the government needs religious employers to help it distribute these products."
In 2012, the HHS released its preliminary rules for requiring employers to provide insurance coverage including birth control for its employees.
The move garnered strong criticism from various religious and conservative organizations, who took issue with groups and business owners having to provide services that conflict with their sincerely-held religious beliefs on abortion and contraceptives.
Last Friday, HHS announced the final rules for the mandate, which allows nonprofits and certain for-profits to opt out of the mandate via sending notification either directly to HHS or through a third party.
"Relying on a definition used in federal tax law, the final rules define a 'closely held for-profit entity' as an entity that is not publicly traded and that has an ownership structure under which more than 50 percent of the organization's ownership interest is owned by five or fewer individuals, or an entity with a substantially similar ownership structure," reads the HHS statement.
"For purposes of this definition, all of the ownership interests held by members of a family are treated as being owned by a single individual. Based on available information, the Departments believe that this definition includes all of the for-profit companies that have challenged the contraceptive-coverage requirement on religious grounds."
Donna Barry, Director of the Women's Health and Rights Program at the Center for American Progress, told The Christian Post that she believed the final rules were a "good compromise."
"Now the closely held for profits or the nonprofits just have to fill out a form or send out a letter to HHS stating their objections to providing this type of coverage," said Barry.
"Every single circuit court now that has ruled on this has pretty much ruled in the same direction, that filling out a form or writing a letter expressing one's objections is not a religious liberty issue for these organizations."
Barry of CAP also told CP that a positive of the final rules was that "women who were denied coverage for contraception up until this point now have means through which to obtain it."
"I think what gets lost in the religious liberty and the religious freedom discussion is the women who are being denied contraception," said Barry.
"Their religious liberty and taken into account what their religious beliefs are when decisions like this are being made by their employers."