Detained American Pastor Andrew Brunson's Fate Is in Hands of Court, Turkey's President Says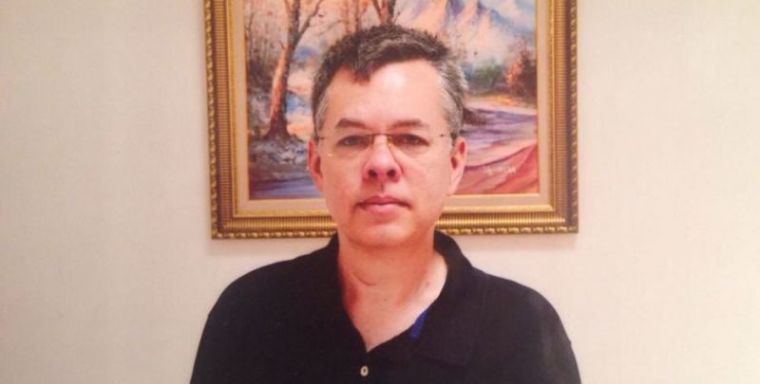 American Pastor Andrew Brunson, who is under house arrest in Turkey, will have to wait until the court makes a decision on Oct. 12 to find out if he will be freed, the country's president said Tuesday.
"This is a judiciary matter. Brunson has been detained on terrorism charges ... On Oct. 12 there will be another hearing and we don't know what the court will decide and politicians will have no say on the verdict," President Recep Tayyip Erdogan told Reuters late Tuesday.
Brunson, who is facing 35 years in prison on controversial charges of espionage and terrorism, was remanded to house arrest and banned from leaving the country as an appeal for his release was rejected by the Third High Criminal Court in Izmir last month.
According to the indictment against Brunson that was highlighted by Bloomberg Businessweek, the pastor is accused of conspiring with others to coordinate a group of malefactors that included evangelicals, Mormons, members of the Muslim Fethullah Gulen faith group (designated as terrorists by Ankara after Turkey's failed 2016 military coup), the Kurdish-Marxist PKK terrorist organization, an Israeli, an Iranian, and current and former agents of the U.S. Central Intelligence Agency to destabilize the country.
Brunson is a pastor from North Carolina who served as a church leader in Izmir for the past two decades. 
The pastor's continued detention has intensified a diplomatic row between Turkey and the U.S., which recently imposed sanctions on two Turkish ministers and increased tariffs on Turkish steel and aluminum imports.
Turkey has retaliated with some $533 million in tariffs on some U.S. imports such as cars, tobacco and alcoholic drinks. Officials noted that they would also boycott U.S. electronic goods.
Despite the ongoing row over Brunson's arrest, which has been taken up as a cause by evangelicals, Erdogan says he cannot usurp the power of his country's courts.
"As the president, I don't have the right to order his release. Our judiciary is independent. Let's wait and see what the court will decide," Erdogan said.
Meanwhile, Turkish officials gave signals on Sunday that Brunson could be released next month, according to The Wall Street Journal.
"It's a possible outcome," an unidentified Turkish official said in the report.
U.S. officials also said that the Trump administration has also decided to ease off its pressure campaign to prevent fears over Turkey's economic difficulties from spreading to other emerging markets.
"The best strategy is, right before this October hearing, to be a little bit calm because they are recognizing finally now that we're willing to act," one U.S. official familiar with the debate told the Journal. "Come October, if we're in the same place, our side is going to unload on the Turks ... Right now it's a critical time where you don't want to put them in a bind."
Secretary of State Mike Pompeo confirmed that Brunson could be released in October but insisted that the pastor and other Americans detained in Turkey should never have been arrested.
"I'm sure there will be some conversations in furtherance of that this week," Pompeo said. "But make no mistake, there is nothing we will share with them here that we haven't shared with them already about President Trump's demands, that these innocent people who have truly done nothing wrong, cannot be detained wrongly."