DeVon Franklin's Next Film Based on True Story of How Mother's Prayer Brought Son Back to Life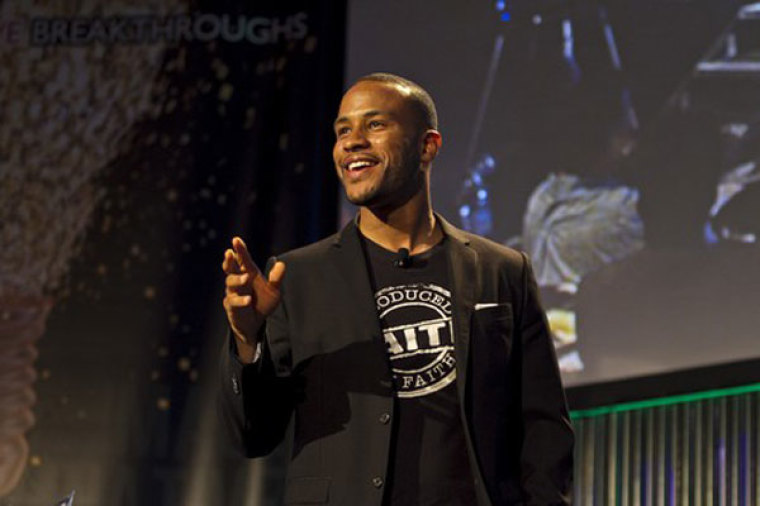 DeVon Franklin says his next film will be about the true story of a Missouri teenager who died after drowning in a lake in 2015 and was brought back to life after his mother cried out to God.
Doctors couldn't find the heartbeat of 14-year-old John Smith after he fell through ice and laid at the bottom of Lake Saint Louise in St. Charles County, Missouri, for an estimated 15 minutes. Even though he was pronounced dead, John's mother Joyce Smith refused to give up on praying for her child.
Two weeks later, he walked out of the hospital and now she's telling the story in her new book, The Impossible: The Miraculous Story of a Mother's Faith and Her Child's Resurrection. While the news of John's story went viral, an appearance on "The 700 Club" led to an encounter with preacher, best-selling author and Hollywood producer DeVon Franklin last year.
After asking for their contact information, Franklin shared his vision for their story.
"I said, 'I believe there's a book in here, and I believe that there's a movie. If you just trust me, I guarantee you, we're going to get both done,'" he said, The St. Louis American reported. "God has put me in the industry to help bring stories that validate who He is to the world. I am on assignment to help get your story to the world."
Franklin, the producer for "The Star," "Miracles From Heaven" and "Heaven Is for Real," appeared at the First Assembly Church in St. Peters, Missouri, with the Smith family to speak about the new book and film. Franklin will begin shooting the film next year, and explained his reason for picking it up as the first movie project under his new deal with Fox.
"I didn't want an action movie, I didn't want a comedy. I wanted to tell this story. Why? Because we live in a time where people need to know we serve a God of the impossible," Franklin said. "I love the story, because Joyce didn't just say goodbye. She said, 'Hello. I'm going to put some works behind my faith."
He added, "as a matter of fact, it's not over, Holy Spirit, bring back my son, right now.' And bam, a medical miracle took place."
The description of Joyce's book highlights how the mother's faith in God ultimately led to her son being healed.
"At the hospital, John lay lifeless for more than 60 minutes. They asked themselves, How could God do this to us," the description states. "But Joyce was not ready to give up on her son. She mustered all her faith and strength and cried out to God in a loud voice to save her son."
It goes on to state, "immediately, her son's heart miraculously started beating again."
The Impossible is currently available wherever books are sold.