Did Eddie Long's son apply for New Birth senior pastor job that went to Jamal Bryant?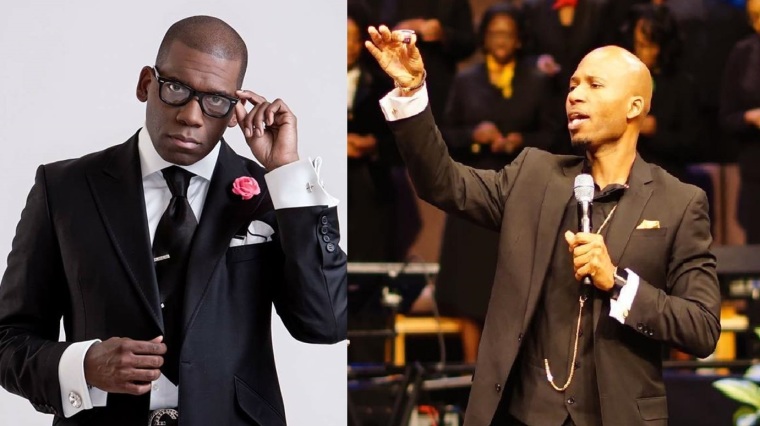 Officials at New Birth Missionary Baptist Church in Georgia would not confirm Thursday whether Elder Edward Long, a New Birth minister and the eldest child of their late senior pastor, Bishop Eddie Long, was a candidate for the job left vacant by his father that was recently awarded to controversial Baltimore megachurch Pastor Jamal Bryant.
A screenshot of an Instagram conversation shared by Larry Reid Live late Wednesday suggests that Long's son applied for his late father's job but was not chosen by New Birth leaders.
"I applied for the pastoral position at New Birth but was not selected. I have been at New Birth since I was 4 yrs old and have worked in nearly every auxiliary there. I don't currently pastor a church. God knows…" a message that appears to have been posted from Edward Long's Instagram account said in response to queries from a woman who wanted to know about his status at New Birth.
The Christian Post reached out to New Birth officials Thursday and a staff member confirmed that Long still works at the church but that he was not immediately available to respond to any questions about the post.
When asked if anyone could confirm whether Long was an applicant for the senior pastor position at New Birth, a church staffer said the information in Long's post could not be confirmed by anyone.
"No. There is no one that can attest to that. I can't. Nobody can," the staff person said.  
New Birth officials announced just over a week ago that Bryant, who leads the 10,000-member Empowerment Temple, was chosen from a pool of 138 candidates to take the reins of their church that once boasted 25,000 members in its heyday.
Membership at New Birth has since dropped to about 10,000 after the late Bishop Long was hit in 2010 by a series of sex scandals involving allegations from multiple young men that haunted him until his death in January 2017.
Thomas W. Dortch Jr., an Atlanta businessman and chairman of New Birth's board, suggested in an earlier report that part of the reason Bryant was chosen for the job was because he had a plan to get the church out of debt.
New Birth's board had asked applicants to come up with solutions to reduce the church's $31 million debt.
"He didn't come in talking off the cuff," Dortch said. "This is one guy who's an architect for religion."
While Bryant has paid some homage to the late Bishop Long for being his benefactor, he asked apologists of the bishop's ministry shortly after his death to not pretend that he did not leave behind a trail of victims.
"I do not know how in this hour, there are those who are crying out and we do not recognize the tears or the cry for help, that the Body of Christ has said nothing about ministering to victims. I know people are gonna be upset with me. I know you don't want to talk about this. But here's the reality, we didn't talk about it in bishop's life ... and at this point, many would argue, it is inappropriate to deal with it on the day after his death, and maybe, I don't know," said Bryant. "I do know the church has to deal with it."
Bishop Long died in January 2017 after "a gallant private fight with an aggressive form of cancer," his church said.
In contrast to Bryant's response to Long's death, Elder Long, who is the late bishop's son from his first marriage to Dabara S. Houston, has continued to focus on the positive side of his father's legacy.
"At some point, what Paul said has to be true. You can prophesy, you can preach great sermons all around the world, speak in tongues and all that, but if you don't disseminate love toward one another then it's no good. You wasted your time and God's time. It's a mockery of the Kingdom. All Bishop Long did was demonstrate love," he said at his father's funeral.