Did Obama Wiretap Trump? Experts Weigh In
Did Obama Wiretap Trump? Experts Weigh In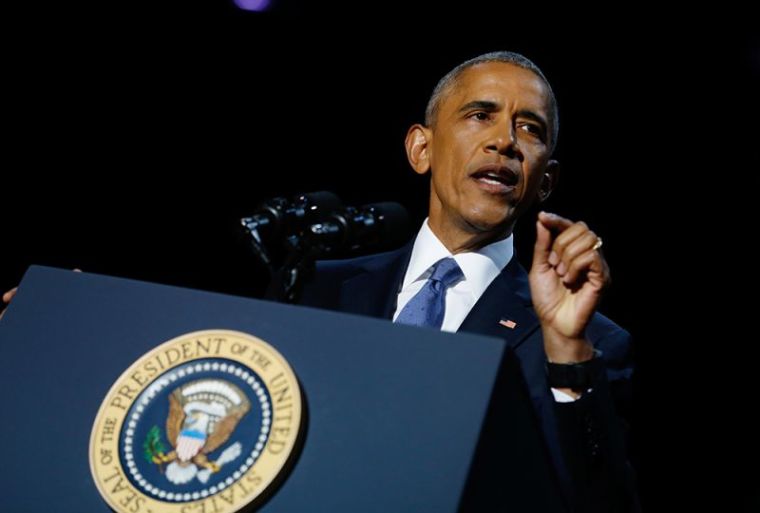 The former Director of National Intelligence is disputing President Donald Trump's allegations that the Obama administration wiretapped his phones in Trump Tower in the months preceding the election. Prominent conservatives, however, believe otherwise and assert this is part of a more troubling pattern.
Speaking on NBC's Meet The Press Sunday, James Clapper, who served as the Director of National Intelligence for more than six years under President Barack Obama, said that "there was no such wiretap activity mounted against the president, the president-elect at the time, or as a candidate, or against his campaign."
In order for the Obama administration to have done this they would have had to obtain a Foreign Intelligence Surveillance Act (FISA) warrant, and when pressed if that had occurred Clapper also said that it did not. He further noted that he could not speak "for other authorized entities in the government or a state or local entity."
Clapper also stated he found nothing tying the Trump election team to the Russian government.
"We did not include anything in our report ... that had any reflect of collusion between members of the Trump campaign and the Russians. There was no evidence of that included in our report," he said. "We had no evidence of such collusion."
But he does believe that the Russians interfered in the U.S. election to benefit Donald Trump and thinks it would be wise for the bipartisan Senate Select Committee on Intelligence's inquiry into the ordeal to continue. That committee could examine the issues from a broader standpoint than intelligence agencies could, he said.
His words come on the heels of President Trump taking to Twitter early Saturday morning asserting that President Obama had in fact wiretapped him, saying these actions amounted to "McCarthyism" and "Nixon/Watergate" in two separate tweets.
President Obama's spokesman Kevin Davis has flatly denied Trump's charges.
"Neither President Obama nor any White House official ever ordered surveillance on any U.S. citizen. Any suggestion otherwise is simply false," he said in released statement Saturday.
But the White House is not backing down from its claim.
Spokesperson Sarah Huckabee Sanders said she thinks President Trump is "going off of information that he's seen that has led him to believe that this is a very real potential" when challenged Sunday by Martha Raddatz on ABC's "This Week" regarding the certainty of Trump's Twitter statements.
"And if it is, this is the greatest overreach and the greatest abuse of power that I think we have ever seen and a huge attack on democracy itself. And the American people have a right to know if this took place," she said.
A normal wiretap requires evidence pointing to probable cause in relation to a crime being committed. But to secure a FISA wiretap one only needs evidence that the wiretap target is an agent of a foreign power, and the proceedings to obtain these warrants are done in secret.
While the president's words seemed specious to many, conservatives elsewhere have been speculating for months that the utilization of FISA warrants to take down political opponents might indeed be happening, an idea that once seemed far-fetched.
National Review's Andrew McCarthy wrote Sunday that, as he had previously noted in January, last Summer the Obama Justice Department pursued a FISA warrant which reportedly "named Trump" to investigate both associates of Trump and Trump himself, particularly his financial dealings with Russian banks. When that request was denied the Obama administration retooled it and sought another FISA warrant in October under the guise of national security, one without any apparent reference to Trump.
At that same time, McCarthy continued, "the Obama Justice Department was also actively undermining and ultimately closing without charges the criminal investigation of Hillary Clinton despite significant evidence of felony misconduct that threatened national security."
"This appears to be extraordinary, politically motivated abuse of presidential power," he concluded.
Similarly, conservative radio host Mark Levin, citing many media reports Sunday on Fox News, said he believes that "the evidence is overwhelming" that Obama and his holdovers still serving the government are not only behind this but are waging an effort from within to take down the sitting president.