Diddy, J. Cole Fight: Beyonce Caught in VMAs After-Party Brawl Over Cassie?

Beyonce Knowles reportedly found herself caught in the middle of a violent brawl which occurred between Sean "Diddy" Combs and rapper J. Cole during a VMAs after-party on Sunday.
The Grammy award-winning singer, 32, reportedly tried to stop the fight by screaming at the pair at the star-studded event which was hosted by her husband, Jay Z, and Diddy. J. Cole, whose real name is Jermaine Lamar Cole, 28, reportedly made offensive remarks to Diddy, 43, and his girlfriend Cassie, 27, which triggered the fight at PH-D rooftop lounge at the Dream Downtown.
"It was mayhem. Beyonce was yelling to stop and Jay Z was separating people and getting people away from Bey," a source told the New York Daily News.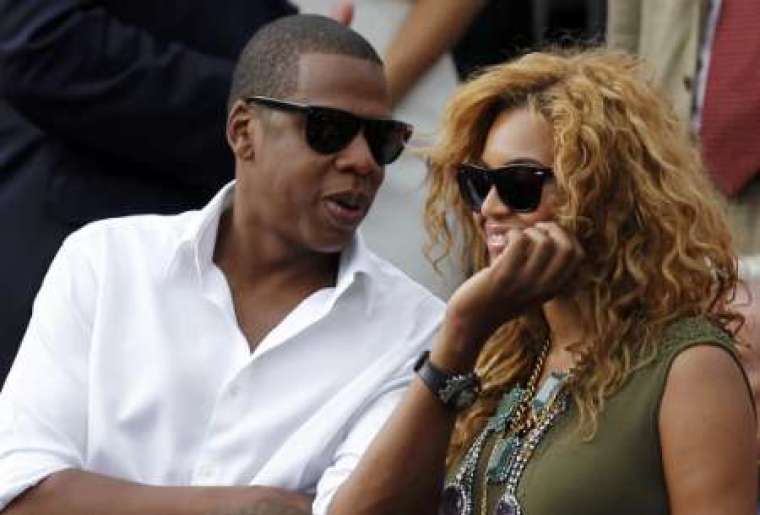 "We were all dancing and the fight breaks out, and it happened so quickly and bottles were crashing everywhere, and everyone was screaming. People got pushed into bottles," another source said.
Other guests at the event reportedly included Rihanna, Leo DiCaprio, Jamie Foxx, Pharrell Williams and Justin Timberlake. It is still unclear what exactly J. Cole, who is signed to Jay-Z's Roc Nation label, said however a source descried the hip hop star's words as being "inappropriate."
"J. Cole was saying inappropriate things to Sean Combs and his girlfriend, Cassie. Sean immediately pounced," a source told the New York Post.
"Some pushing and shoving happened. No punches were thrown, but it was a visible disturbance," the source explained adding "A few bottles splashed to the floor and some partygoers were knocked over, falling on top of Renee Graziano from 'Mob Wives.' "
Eventually the situation was brought under control and Diddy reportedly took to the microphone to welcome his guests to the party before wishing Cassie a happy birthday.
Drake, who is rumored to be dating Rihanna, also made an appearance at the after-party and the singer, 27, was spotted greeting the Bajan pop star, 25.
"She was the first person he kissed on the cheek. Then he headed right over to Diddy and Jay, and they invited him to sit at their table," a source said.
"Drake later joined Meek Mill, Trey Songz and Kevin Hart. The group stood on top of the tables and couches, belting out the words to every Drake song the DJ played," the source added.