Disney to Boycott Georgia Over Religious Freedom Bill Allowing Pastors to Refuse Gay Weddings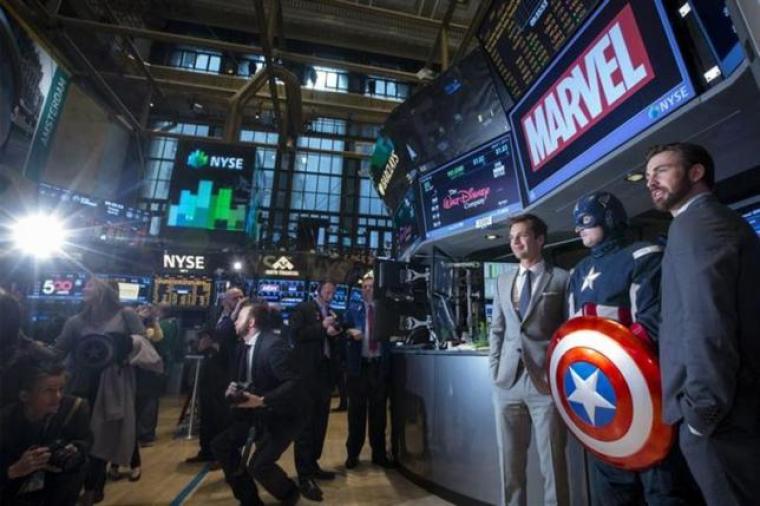 The Walt Disney Company has threatened to stop filming in Georgia if Gov. Nathan Deal signs a religious freedom bill that would protect pastors' right to not perform gay marriage ceremonies, among other clauses.
Marvel, which is owned by Disney, has shot major films at the Pinewood Studious outside Atlanta, Reuters reports, including the upcoming "Captain America: Civil War," and "Guardians of the Galaxy 2," but is now thinking of cutting ties with the state.
House Bill 757, also known as the Pastor Protection Act, looks to ensure that religious officials are not required by law to participate in gay marriage ceremonies that go against their beliefs, and also states that it wants to "protect property owners which are religious organizations against infringement of religious freedom."
The bill, sponsored by state Rep. Kevin Tanner, R-Dawsonville, passed the Georgia House 161-0 earlier this month, and later passed the Senate, but Deal has not yet revealed whether or not he will sign the bill.
"I have heard from both sides, and I'm sure I'll continue to hear from both sides," Deal has said. "I will take their opinions into consideration, and I'll do what I'm required to do: Which is to make the difficult decision on a very difficult subject."
Republicans supportive of the bill have said it is important to secure protection for religious freedom.
"It's a protection that we need," state Rep. Ed Setzler, R-Acworth, said before the bill passed the House, The Atlanta Journal-Constitution reported.
"I want to ask as a body, aren't we all committed to passing this bill with a strong unanimous vote and going forward and doing more?"
Deadline reported that Disney and Marvel, along with a variety of other companies, have threatened to take their business out of Georgia because they feel the legislation would allow discrimination against gay people.
It follows news that the National Football League has also threatened it could pass by Atlanta as a potential Super Bowl host in the coming years, with NFL spokesman Brian McCarthy explaining that the league emphasizes "tolerance and inclusiveness, and prohibits discrimination based on age, gender, race, religion, sexual orientation, or any other improper standard."
Conservative groups, such as the Faith and Freedom Coalition, have urged Deal to sign the bill, however, with Virginia Galloway, the group's Southern regional director, describing statements by the business community opposed to the legislation as "hyperbole."
"It is very reasonable and it respects the rights of all people," Galloway said of House Bill 757.
Family Research Council president Tony Perkins further said that Georgia's religious freedom legislation has actually been compromised heavily, to the extent that it doesn't provide as much religious freedom as it should.
"Unlike the original version, only a fraction of faith-based groups and churches will have safe harbor from the government's ruthless attacks on Christians," Perkins wrote in his Washington Update. "But instead of actually reading the bill, the NFL and other businesses seem quite content to take the media's misleading word for it."
Perkins continued: "While activists at the Human Rights Campaign resort to lies to defeat the measure, the reality is that H.B. 757 doesn't offer even the barest of buffers for people like Kentucky Clerk Kim Davis, bakers Aaron and Melissa Klein, or Atlanta Fire Chief Kelvin Cochran. If anything, it does as much to quarantine faith as it does to defend it."