Disney, Netflix, other media giants lose over $500 billion in market value
'Avatar' box office fuels Disney's steepest drop in nearly 50 years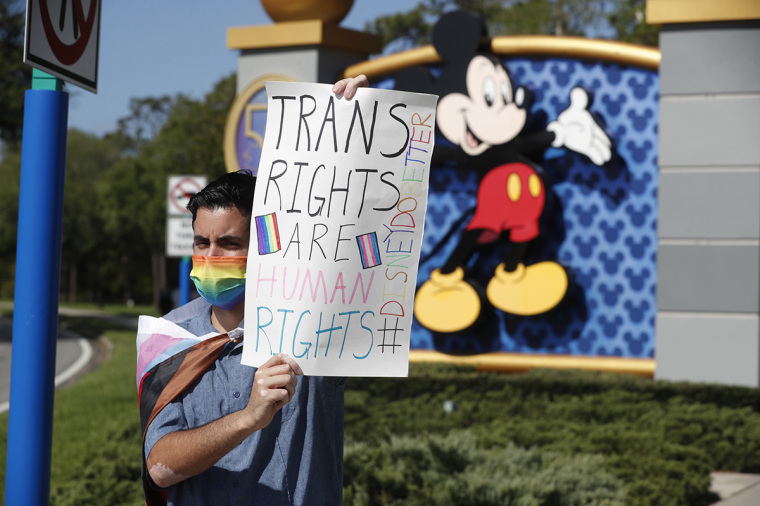 In 2022, "woke" didn't work for some of Hollywood's biggest studios.
The Walt Disney Company, Netflix, Comcast and other media giants lost more than a half-trillion dollars in market value last year, according to a report from the Financial Times.
In fact, the market value for the Dow Jones Media Titans (DJMT) index, a barometer of the financial health of 30 of the biggest media companies in the world, plunged from $1.35 trillion to $808 billion, a decline of about 40%.
As part of what one analyst called a "perfect storm of bad news," shares of Disney sunk by about 45% — its steepest drop in nearly 50 years — after the studio's Avatar sequel underperformed at the box office.
Paramount and Netflix also shed 42% and 52% of their market values, respectively. CNN parent company and newly-formed Warner Brothers Discovery saw its value plunge 63%, the report said.
TV brands weren't immune from the downturn either: ad revenue for AMC Networks dropped 10% last quarter, along with Paramount, which saw ad revenue for CBS and its other TV networks dip about 3%.
Cable providers Charter Communications (53%) and Comcast (31%) were also hard-hit with share price declines, according to the DJMT index. 
"I've been covering this sector a long time and I've never seen such a bad collection of data points before," Michael Nathanson, media analyst at SVB MoffettNathanson, told the FT.
The dismal performance for Disney comes as the once-invincible media giant is projected to lose $100 million on Strange World, a sci-fi comedy with an LGBT subplot that fell short of box office expectations over the Thanksgiving holiday.
With a story about a family of explorers on a mission to save the planet from a mysterious ecological crisis, Strange Worldearned less than $19 million against its $180 million budget, Variety reported.
Earlier last year, Disney announced its "family" streaming platform Disney+ would feature six Marvel TV series rated TV-MA, meaning they include content for mature audiences.
In late November, recently returned Disney CEO Bob Iger spoke at a town hall with Disney employees where he was asked about Disney's advocacy against the Florida HB 1557 under former president Bob Chapek.
Iger responded: "I was sorry to see us dragged into that battle."
In his talk with employees, Iger vowed to work to "quiet things down" after the turbulence between the corporation and the state of Florida. He said the company becoming "embroiled in controversy" was "distracting," adding "it can have a negative impact."
In recent years, Disney has incorporated more LGBT characters and "woke" storylines into its programming.
"This company has been telling stories for 100 years, and those stories have had a meaningful, positive impact on the world, and one of the reasons they have had a meaningful, positive impact is because one of the core values of our storytelling is inclusion and acceptance and tolerance, and we can't lose that," Iger said. 
He added that he doesn't think "telling stories and attempting to be a good citizen of the world" is political.