After pulling 'Peter Pan,' 'Dumbo,' family TV watchdog wants Disney to act on other 'horrific content'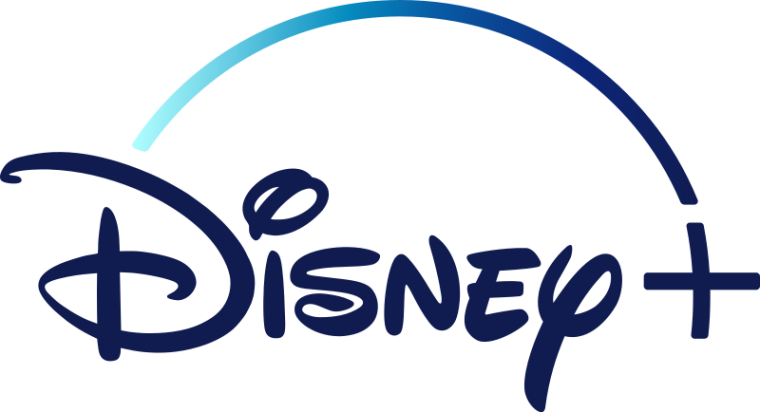 Editor's note: Warning, this article includes names of titles and content that might offend readers.

After Disney+ limited several classic children's movies on the flagship streaming service, an expert from a leading parental media watchdog group is calling on Disney to have more consistency in limiting all inappropriate content for children so there is no double standard.
Melissa Henson, program director of the Parents Television Council, an organization that aims to protect children from harmful aspects in the media, spoke with The Christian Post in a Wednesday interview about Disney+'s decision to remove several movies from children's profiles due to stereotypes and negative depictions of certain races.
"I'm not going to say that Disney is wrong …," Henson said. "It is worthwhile to evaluate from time to time whether the messages that we are exposing our kids to are the ones that we, in fact, want them to be exposed to. And it's worth evaluating."
Henson argues that just because people grow up with certain films "doesn't mean it's great for us to continue showing to kids." However, she would like to see the company show more uniformity when it comes to the content it deems inappropriate for children.
"I'm not going to take the position that we should continue to expose our kids to outdated, racist depictions, but I do think that the Disney company needs to have a degree of consistency when it comes to these things," she said. "Is that an appropriate measure to take? Yeah, you can still watch it with your kids if you want to. It's just that you have to go over certain obstacles or barriers to do that."
Henson said Disney should take steps to impose barriers on platforms like Hulu, which allows children to switch over to an adult profile where they could view "horrific content." 
This, she said, poses a double standard in what content is made available to children.
"It would be nice if Disney would also impose certain obstacles and barriers, for example, on Hulu, which is now a Disney company. [If] you're watching on a kids' profile, you can switch over to an adult profile and get exposed to some really adult content on an adult profile without jumping through as many hurdles as you have to jump through to watch 'Peter Pan' for example," Henson shared. "So, a higher degree of consistency [regarding] inappropriate material or material parents have concerns about would certainly be welcomed."
Last month, Henson published a column voicing concerns about Disney "directly profiting from explicit content" on Hulu. 
"As majority owner, and subsequently as sole owner, Disney green-lighted such programs as 'Pen15' – a suggestively titled series 'teen comedy' that included a scene of an adolescent girl masturbating in front of a mirror; 'A Teacher,' about an inappropriate relationship between a teacher and her student; 'Harlots,' a period drama about a London brothel; and, in development a series called 'Bitches,' and another called 'Punk Ass Bitch.'

Disney was once the gold standard for wholesome, family-friendly entertainment. Today, the Disney corporation stands for targeting children and teens with inappropriate, highly-sexualized content. Disney once stood for fostering positive values and coming along side parents to keep children entertained while preserving their innocence. Today, Disney stands for thwarting parents' efforts to filter inappropriate content from coming into their homes."
Not long after six Dr. Seuss books were removed from publication due to stereotypes, Disney announced its decision to remove several movies from children's profiles, including classics like "Dumbo," "Peter Pan," "The Aristocats" and "Swiss Family Robinson," according to KTLA5.
Disney added content labels to the films in October, but the films are now banned from the profiles of children under 7 years old. Adults are still able to access the films after viewing the content warning, according to WTVO.
Disney has also added the disclaimer before some episodes of "The Muppets," according to Variety.
In the kids' profile, "titles with a content advisory notice related to negative depictions and/or mistreatment of people or cultures have been excluded," the Disney+ website reads.
Before these films begin, an advisory regarding the "negative depiction and/or mistreatment of people and cultures" states, "These stereotypes were wrong then and are wrong now."
It then directs viewers to visitits "Stories Matter" page to understand how stories impact society.
On the webpage, Disney states, "as a part of our ongoing commitment to diversity and inclusion, we are in the process of reviewing our library and adding advisories to content that includes negative depictions or mistreatment of people or cultures."
Disney states that rather than removing the content, they hope to learn from it to create an opportunity to spark conversation, give voices to stories and create a "more inclusive future."
"We can't change the past, but we can acknowledge it, learn from it and move forward together to create a tomorrow that today can only dream of," the website reads.
Each movie received the content advisory or removal for a variety of reasons. 
For "The Aristocats" (1970), the content advisory warns viewers of the "perpetual foreigner" stereotype, racist caricatures of East Asian people and lyrics that seem to mock the Chinese language. 
For "Dumbo" (1941), the warning label advises viewers of racist performances depicting enslaved Africans with blackened faces, a character's name of Jim Crow — which alludes to the segregationist Jim Crow Laws — and stereotypes of faceless black workers.  
The warning label for the 1953 "Peter Pan" details that the film stereotypically portrays native people and refers to them as "redskins." Additionally, Peter and the Lost Boys engage in behavior to mock them. 
For "Swiss Family Robinson" (1960), the label warns that the pirates in the film are "portrayed as a stereotypical foreign menace" and presents a racist representation of Asian and Middle Eastern peoples.
Walt Disney Co.'s Disney+ streaming service has surpassed 100 million subscribers in the first 16 months of operation due to the success of shows like "The Mandalorian," "WandaVision" and Disney classics, according to The Wall Street Journal.
Disney faced scrutiny last September for thanking the Xinjiang province in China in the credits of the live-action remake of "Mulan" despite the oppression and detainment of hundreds of thousands, if not millions, of Uighur Muslims in the province known for human rights abuses.