Do Dogs Go to Heaven? What About Cats?
I actually wrote this many years ago, but an excellent dog rescuing friend had a dog die recently, and it reminded me how important this question can be for some.
But before I get to the most important question, I must dispense with some other items (warning: skip below for the answer if you're allergic to cat-bashing).
Do cats go to heaven?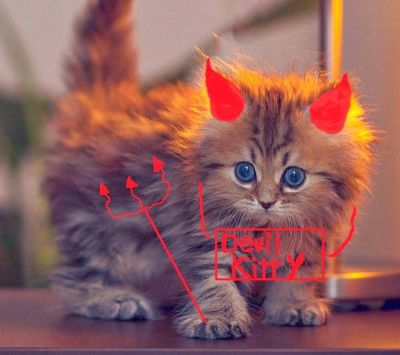 Of course not. That's like asking if the serpent in the garden (Genesis 3) went to heaven. Cats are a result of the fall. In fact, I'd go so far as to suggest that there were no cats in the Garden of Eden. It wouldn't be paradise if there were cats there.
Am I making this up as I go along?
Absolutely.
Charles Portis, in one of my favorite books, True Grit, said it this way, through his character Mattie Ross:
"I have known some horses and a good many more pigs who I believe harbored evil intent in their hearts. I will go further and say all cats are wicked, though often useful. Who has not seen Satan in their sly faces? Some preachers will say, well, that is superstitious 'claptrap.' My answer is this: Preacher, go to your Bible and read Luke 8: 26-33."
Truer words were never spoken.
If you have a cat, I love you too. And you can replace "dog" with "cat" throughout the remainder of this post because I have no authority (Biblical or otherwise) upon which to rest my cat opinions. But enough of this silliness!
So on to the main question! Do dogs go to heaven?
1. The Bible doesn't say they do. The Bible doesn't say they don't. So no one can answer with certainty. If someone speaks with certainty on this issue, quit listening. They are puffed up and full of themselves.
2. There will definitely be animals in heaven. See Ezekiel 47:9.
3. Billy Graham's answer (it's a great one): In response to a little girl who asked this question, he is purported to have said: "If that's what it takes for you to be happy in heaven, God will make sure your dog is in heaven."
Excellent answer! Takes #1 into account. And speaks the very essence of God's loving description of heaven – a place of no pain, no suffering, no sorrow (Rev. 21:4). Heaven is a place that Jesus called "paradise" – knowing what that word would mean to us.
4. Joni Eareckson Tada (a woman who take the promises of God very seriously), wrote the best answer of all time (in my estimation):
"If God brings pets back to life, it wouldn't surprise me. It would be just like Him. It would be totally in keeping with His generous character .... Exorbitant. Excessive. Extravagant grace after grace. Of all the dazzling discoveries and ecstatic pleasures heaven will hold for us, the potential to see Scrappy would be pure whimsy-utterly, joyfully, surprisingly superfluous. It's not that animals have souls or that God owes Scrappy anything, but heaven is going be a place that will refract and reflect in as many ways as possible the joy of our Great God, who delights in lavishing love on His children." (from God of All Creation by James Robison)
That answer gives me high hopes. I've had some great dogs that I loved dearly. Great dogs that I cried over when I lost them.
I must admit that for years, I thought this was a stupid, stupid question. But as I've grown older, and a little (teeny tiny bit) wiser through experience, I must admit – it's a good question.
God blesses us with every good thing — James 1:17.
And for many, pets have been a most excellent thing. They've been gifts from God that have blessed us, been loyal, and been a source of great friendship, comfort, and love, in times of great need.
Will your dog be in heaven? I can say this with absolute certainty: the God who loves you extravagantly will see to it that your pet will be there if that's what you need for heaven to be paradise. And I agree with Joni – it would be just like our God to have your pet there.
Be blessed. I happen to know that your heavenly Father is quite fond of you.
David
By sharing, commenting or reposting, you will help protect the earth from "Planet of the Apes"-like cat domination.
Originally posted at I Like My Coffee Black.