Can a Mother's Faith In God Affect the Nutrition of Her Children?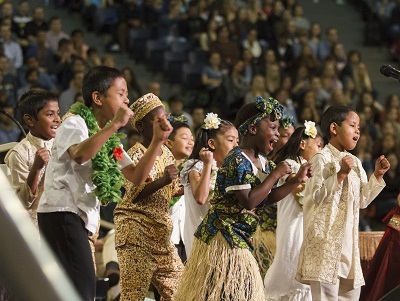 Results of a new Food for the Hungry study conducted among Bolivian mothers suggest that holding the belief that God wants all children to live influences mothers to provide better nutrition for their children.
According to a release from Food for the Hungry, the study, completed in April 2013, shows that Bolivian mothers who believe that God wants all children to live are 15 times more likely to parent a well-nourished child.
"I would say that it's important to know what you believe and to realize that those beliefs can have a profound impact on what you do and not just how you treat others but what happens in your own life," said Dr. Tom Davis, Food for the Hungry's chief program officer, in an interview with The Christian Post on Wednesday.
The study, which was privately funded, was conducted among poor Bolivian mothers and assessed 94 children from 12-59 months of age. The objective was to examine the relationship between gender and spiritual beliefs and outcomes and behavior – particularly looking at maternal childcare practices.
"What we did find is that mothers who strongly believe that statement that God wants all children to survive were much more likely to be doing more positive health practices in general," said Davis.
"We had like a score where we would say if your kids have got all their health vaccines? She'd get a point. If you're giving them a diversity of foods she'd get a point. If your kids were breast fed, she'd get a point and then we took like a median and said well, there's above the line and called them ultra-doers. They're the ones who do everything for their kids. And what we found is that that was associated with this statement as well," he further explained.
Davis highlighted that having faith in God, particularly the right kind of faith in God can influence the way people in general respond to various challenges and decisions in life.
"There are times I think that we can all believe, especially fatalistic beliefs in our own life that can keep us from taking action when we need to," he said.
"Maybe one good parallel of this is the work that's being done by Martin Seligman looking at learned helplessness and learned optimism. And there are countless scientific studies showing that how you respond when adversity hits has a profound impact in what you do and how you deal with it. And a lot of depression is tied up with those beliefs," he added.
In a five-year Food for the Hungry-led child survival project, the organization also demonstrated how a mother's belief was instrumental in saving the lives of an estimated 6,848 children.
One early activity with parents in this project was to emphasize the belief that "one day, no more children will die." Some 86 percent of the women, using a random sample, adopted this belief by the second year of the project. Under-nutrition in children below two years of age also declined by 38 percent in the project.
"This is one of the world's best examples so far of what can be achieved at low cost to improve the health of children in high-mortality, low-resource settings," said Dr. Henry Perry, senior associate at Johns Hopkins Bloomberg School of Health of the Mozambique study.
About one-third of child deaths globally are due to poor nutrition, according to Food for the Hungry.