Do You Know What Your Kid Just Streamed on Netflix?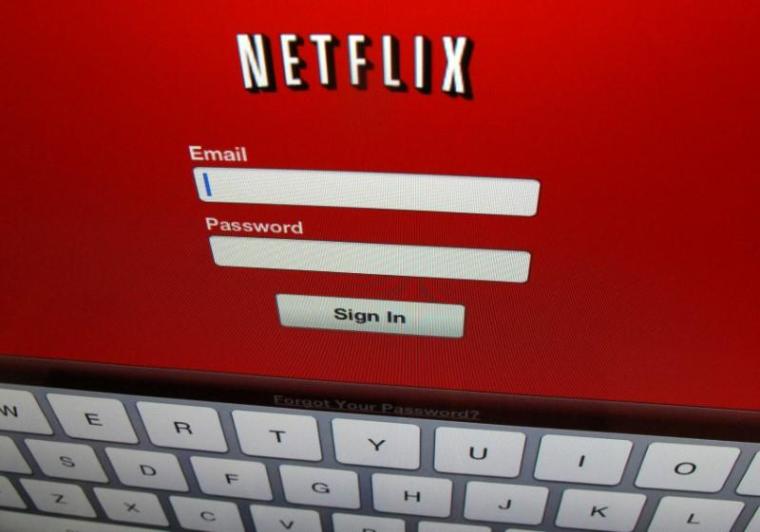 Last week Netflix released a brand new sexually-explicit cartoon titled, Big Mouth, about teens whose lives have been upended by the wonders and horrors of puberty.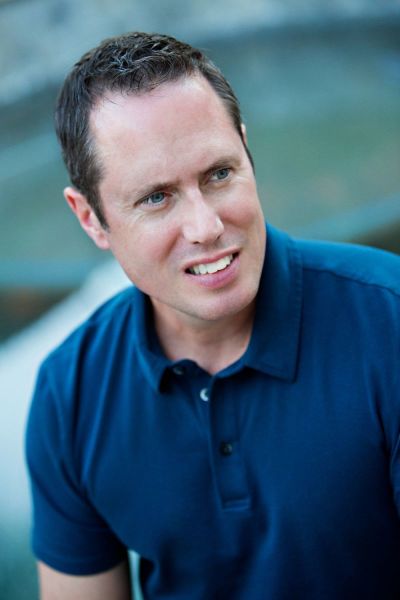 This edgy cartoon has scenes that would make Amy Schumer blush, like a young boy masturbating in his bed, or a young girl talking to her own genitalia while examining it in a small mirror. The episode titles alone tip their hand as to the content: Episode One is titled "Ejaculation." Episode Three is titled, "Am I Gay?"
Have your kids seen this?
Are their friends talking about this?
Sexually-charged entertainment media has always been readily available, but many of us grew up in a world where people had to seek it out. Now it seeks us out. It infiltrates every cable and Wi-Fi signal penetrating our walls, and even if you are in the mere 39% of parents who actually use parental controls to restrict teens' online activities ... are today's kids not going to see this kind of content on their friends' devices?
Don't get me wrong, I'm not suggesting your kids are all doing drugs while listening to Kanye West. I'm just asking if you've talked with them about their entertainment media choices? What kind of music do they choose to stream when all their friends are listening to music about "hooking up" with someone because "it felt so right"? What kind of programming are they watching when all their friends are binge-watching some new inappropriate comedy?
Have you had a conversation about these entertainment choices? Chances are, they've never thought about the impact TV, movies and music can make.
In my recent book, The Teens Guide to Social Media and Mobile Devices, I devote an entire chapter to "rethinking the music, TV and videos you watch," because most young people don't consider the power of entertainment media.
I tell it to them like this:
On April 15, 1983, a film hit the screens that actually changed your mom's wardrobe. The movie was Flashdance. It didn't matter if they saw the film or not. If you were female and alive in the early 80's, you bought a pair of legwarmers, cut a big hole out of the top of your biggest sweatshirt and wore it off the shoulder. Every girl wanted the Flashdancelook.

Guys would never do something like this, right?

Think again.

Literally one year later a TV show launched called Miami Vice, introducing two Miami cops with stylish pastel suits and sleek exotic cars no one on a police salary could ever afford. The show not only changed television... it changed your dad's wardrobe. It didn't matter if you were from Texas or Jersey. Everyone loved the suave looks of Detective Sunny Crocket and Ricardo Tubbs. In fact, by 1985, every teen guy was dressed exactly like Crocket or Tubbs at their school dance (look at your dad's photo album from the late 80's, you'll see).

This was way back in the 80's, before everyone carried a screen in their pocket. But the screen's influence was undeniable.

While you have that photo album out, turn to the 90's and look at your mom or your aunt's haircut. I bet one of them had "The Rachel." Yes, Jennifer Aniston's character in TV's Friends was such a beloved icon, that practically every young woman began asking their hairstylist, "Can you give me that haircut Rachel has in Friends?" People couldn't get enough of their weekly dose of Friends (no Netflix binges back then).

Fast forward to today. How is it that every 5 year-old in America can sing the words to Let it Go word for word? How come every teenager can imitate a Korean pop star named Psy dancing like he's riding an invisible horse... Gangnam Style... and that was way back in 2012 (when only 50% of Americans had a Smartphone)? Maybe for the same reason they can sing Chocolate Rain.

Entertainment media's power is undeniable. It's loaded with fashion icons and packed with imitatable behaviors.

Don't worry. This isn't where I begin a lecture how TV and music is all bad. To the contrary, I really enjoy entertainment media. In fact, my youngest daughter Ashley and I often will end up in lengthy conversations about our favorite movies or nostalgic songs. Her taste in music is broad, so she makes amazing playlists. I even pay for her Spotify account just so we can share our lists.

But as much as I love music and screen entertainment, I'd be a fool to not notice it's sway on people's thoughts and behaviors. The arts have always been a powerful medium to tickle people's emotions, nudging them to act out. Today's entertainment media influences your mind more than you might guess.

Music, for example, is known to soothe or excite people. But recent studies also reveal that music can help people remember, even boosting the memory in Alzheimer's patients. If words are put to music, people are far more likely to remember what they heard ... and how it made them feel. In the same way, nostalgic songs can quickly trigger specific memories. Maybe you've experienced this when you hear a certain song. You immediately think, "6th grade, at the skating rink with ..."

You probably don't need a scientist to convince you of music's influence. Think about your own playlists you have created. Most people create various playlists for diverse moods. You might have an exercise playlist, a peppy or upbeat playlist... and a sad, thoughtful, or melancholy playlist.

Why? Music tends to sway our mood. We admittedly use it that way.

Sadly, music and media can also influence your behaviors... in more ways than just wearing a torn sweatshirt.
This is where I give young people a glimpse of two eye-opening studies, one about music's influence on risky sexual behaviors, and one on how the imagery we see effects our self esteem.
Are you having these conversations? Use tools like the one above to kick off discussion with your kids. Take your kids out to their favorite place to eat and discuss what they read.
In a world overflowing with lies, are you engaging your kids in conversations about truth?
What are you waiting for?