Documentary Highlights First-Hand Accounts of IRS Targeting Conservative, Christian Groups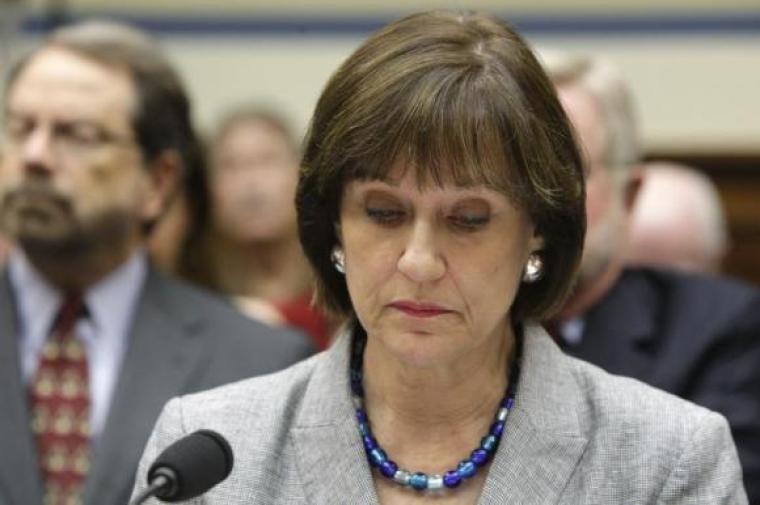 A documentary set to be released in October aims to show the American public exactly how the IRS is unfairly treating certain groups by sharing first-hand experiences from those "oppressed" by the IRS.
Bothered by the reports that the IRS was targeting conservative activist groups, Craig Bergman, a former Gulf War veteran and syndicated conservative talk show host, traveled across America to get to the bottom of how the IRS was targeting these groups.
In his travels, Bergam interviewed various leaders of conservative activist groups, religious groups, veterans associations, international adoption parents and other groups. His interviewees detailed on camera how the IRS either forced them to fill out "intrusive" paperwork while filing for tax exempt status, or stalled the paperwork, making it difficult for the groups to grow in size.
The documentary, "UnFair: Exposing the IRS," was screened this past weekend at the Values Voters Summit in Washington D.C. and will premiere on Oct. 14 at over 700 theaters nationwide. The documentary uses the first-hand experiences to transition into a call to action to help abolish the IRS and the income tax and promote the Fair Tax, which would be similar to a national sales tax.
Jim Jess, the vice chairman of the Georgia Tea Party, told Bergman that when the Tea Party movement began back in 2009, he and friends decided to create a Georgia Tea Party and apply for 501(c)4 tax exempt status.
Jess said after applying the group had not heard back from the IRS until 2012 when they had received a letter asking about 76 questions. The letter asked somewhat personal questions about family members and other activities that group members were involved in. Other questions asked about group members that might want to run for political office and also asked about the issues that matter most to the group and where they stand on those issues.
"Question #14, 'provide a list of all issues that are important to your organization, indicate your position in each issue,' Jess said repeating the IRS' question. "As long as we are carrying out our exempt purpose, what does it matter what our position is an any number of issues? I think that qualifies for targeting. I think that qualifies for bias from the IRS. It is really overwhelming and we are all volunteers. We don't get paid for this."
Jenny Beth Martin, president of Tea Party Patriots, claimed that she and many other Tea Party groups received similar letters in 2012. Tea Party Patriots holds webinars every week to encourage communication among the different Tea Party groups. About the time that Martin had received the letter with the pointed questions, she said many of the other groups were telling her through the webinar that they were getting them as well and also got letters from the IRS encouraging them not to hold as many political events as other political action groups.
"They got letters from the IRS two years after they applied saying they would give them expedited process if they commit to doing few activities than legally allowed to other organizations," Martin said.
IRS Director of Tax Exemptions Lois Lerner claims that Tea Party targeting is a case of rogue agents in Cincinnati, while President Barack Obama claims that speculation that this is a full blown scandal is a "parade of political posturing."
Lori Lowenthal Marcus, a founder of the pro-Israeli group Z Street, told Bergman that she was specifically told by an IRS agent that the scrutiny her group faces in dealing with the IRS is due to protocol that requires Israeli-associated activist groups' tax exempt applications to be processed in Washington D.C. to make sure the groups' stance is in line with Obama's views on Israel.
"What she, the agent, told our corporate council was that our application was taking a while and might be delayed further still because the IRS had to treat any organization 'connected to Israel' differently to give such an organization special scrutiny and for some of those organizations those applications were sent a special unit in Washington D.C. to determine if the activities of the organization contradicted the public policy of this administration," Marcus said.
Marcus said because the IRS has stalled Z Street's application for nearly five years, it has made it nearly impossible for the group to get donations and support because they cannot tell people their donations are deductible.
Although most of the scrutiny surrounding the IRS involves activists and religious groups, the documentary highlights how the IRS has become "UnFair" in dealing with other groups in society.
Resentatives from American Legion Post 447 in Round Rock, Texas told Bergman that the IRS levied the post a $50,000 fine because they unlawfully had a sign in front asking for $2 donations to help pay for food. The representatives said because of the fine, the post can no longer help the veterans in need or provide Christmas presents to the poor families in their community.