Does Charging People to Hear the Gospel Devalue the Message of Salvation?
Does Charging People to Hear the Gospel Devalue the Message of Salvation?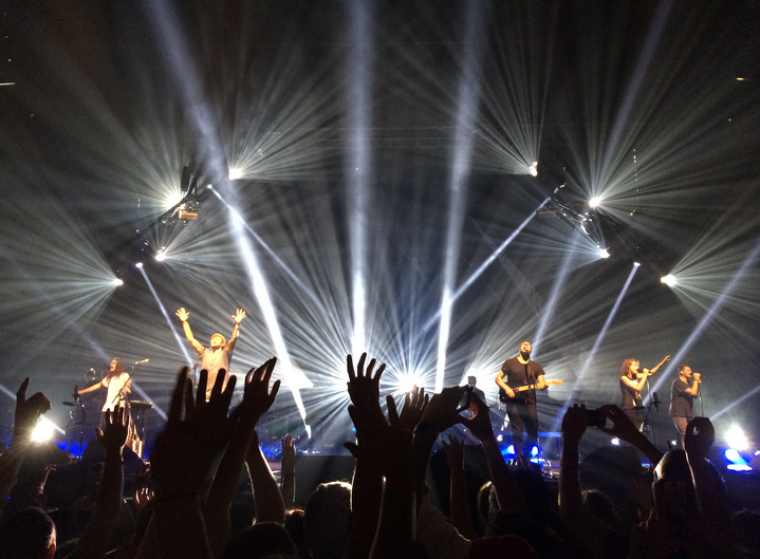 Christian conferences are often pitched as life-changing opportunities to fellowship and inspire spiritual growth through the sharing of the Gospel by popular pastors and singers with major followings in the Christian community. With tickets to some of these events costing up to $799 to register, according to an investigation by The Christian Post, concerns are being raised about the monetization of the Gospel that the Bible declares is free.
"I think it may reduce the number of people in attendance," Steve Brower, pastor at Faith & Victory Fellowship in Freeport, New York, told CP. "We also don't want to reinforce the association that the world has of the church being all about money."
Popular televangelist Joyce Meyer, of the Missouri-based Joyce Meyer Ministries, also does not charge a fee for all but one of her conferences because she wants to reach as many people with the Gospel as possible.
"Our conferences are all free of charge, with the exception of our annual women's conference, for one simple reason — our goal is to share Christ with as many people as possible," explained Lori Potter, writer and public relations liaison at Joyce Meyer Ministries. "Our conferences are free to the public so that anyone can attend and hear a practical, encouraging message from Joyce straight from God's Word. This is currently possible through the financial support of our partners who support all of our worldwide outreaches. We also receive a freewill offering."
Meyer's largest conference, the annual Women's Conference scheduled for Sept. 17-19, is the only event that requires a fee — $69.
"It is more involved, and includes guest speakers and musicians, so it is more costly to provide," Potter added. "This is why we charge a registration fee."

Brooklyn Newton, who has paid to attend multiple Christian conferences as well as attended free ones, said she thinks charging for Christian events shouldn't be seen as a bad thing because adding a price tag can make some people see the event as an investment.
"In my experience of attending conferences, people seem to take it more seriously and get the most out of conferences you pay for," said Newton, an actress under the Actors Models & Talent for Christ agency. "Oddly, most of the time there's even a larger turn out."
Churchgoer Frances Javelin, who works at LaGuardia Airport in New York City, said she doesn't think charging for Christian events devalues the message of the Gospel. She even argued that it's biblical.
"It would actually remind humanity that those who labor for the faith are also human," she said. Quoting 1 Corinthians 9:13 she further explained, "those who labor in the Gospel should eat from their labor." Christian conferences, she said, leave attendees feeling "empowered, encouraged and edified."
Echoing Javelin's sentiments,Christian blogger and musician James Wefels told CP that people should be charged for attending Christian events that take place outside of the church.
"Money blesses the ministry to further the Gospel being preached," Wefels noted. "Out-of-church events like concerts [should have] fees, but church dinners and banquets should be free."
Many critics of Christian culture, however, believe that some ministers who highlight 1 Corinthians 9:13 which says: "Do ye not know that they which minister about holy things live of the things of the temple? And they which wait at the altar are partakers with the altar?"