Does God Care Who Wins the Super Bowl?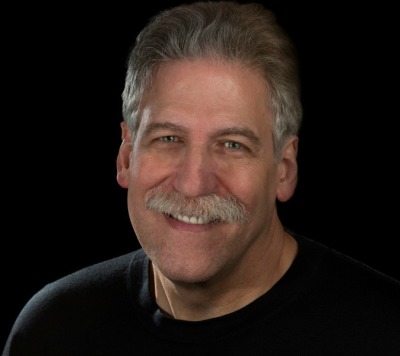 When the Seattle Seahawks made their "miraculous" comeback against the Green Bay Packers, it looked like God was with Russell Wilson, the openly Christian quarterback of the Seahawks who was in tears of praise after the game.
Two weeks later, in the aftermath of their heartbreaking Super Bowl loss (and the infamous "worst play call in Super Bowl history"), it looked like God was with the New England Patriots rather than the Seahawks – or is talk like this complete folly?
Here are four points for consideration:
1) Our God completely transcends football, but He is at work in the big things and the little things worldwide.
It is absolutely ludicrous to think that Almighty God has any interest in the score of a football game any more than He cares about who wins when I play cards with my 92-year-old mom or play basketball with my 11-year-old grandsons. I'm quite sure that the courts of heaven did not shut down Sunday night to watch the game.
At the same time, if God knows the number of hairs on our head and not a bird falls to the ground without His knowledge (or involvement; see Matthew 10:29-30), it's silly to think that He has no involvement in an event of this magnitude watched by countless millions worldwide.
I don't mean that His concern is in the final score. I mean that He might have a million different purposes at work in and around the game. Why not?
Perhaps He wants to raise up one and put another one down. Perhaps He has other lessons to teach. Perhaps He will use the events surrounding the Super Bowl to lead people to Himself in His own inscrutable ways.
Why not? Let God be God.
2) The idea that God is orchestrating the outcome of sports games points to the idolatry of sports and entertainment in our culture.
Again, let God be God, and if He chooses to give someone success who honors Him and who will make His name known, so be it.
This seems to be what happened with David Tyree, the New York Giants receiver who made the "miraculous" helmet catch against the Patriots in Super Bowl 42 and who has used his fame to spread the gospel, to give one example of many.
And if the Lord has some sovereign purpose in arranging the score of a game, who are we, puny mortals that we are, to argue with Him?
On the other hand, how much money is bet on sports every week?
How many hours are spent with sports and consumed on sports?
How many churches adjust their schedules so as not to conflict with the Super Bowl or other major sports events?
And for all the sports fans reading this, what grips your heart more, a burden for the lost, or your interest in sports?
What plays on your emotions more? What dominates your thought life more? What occupies your conversations more?
Is your joy in sudden victory or your agony in sudden defeat greater than your joy in Jesus and your pain for the world?
Sports can be invigorating to play and fun to watch, and there's much that can be learned from it in terms of character and discipline and teamwork and the like. But it is plainly an idol in our culture today.
That's why I tweeted out after the game, "For Christian Seahawks fans: God is just as wonderful when you suffer an agonizing defeat as He is when you make a 'miraculous' comeback."
On another note, since the game was the most watched TV show in American history, how did the Lord feel about Katy Perry singing, "I Kissed a Girl and I Liked It" for all those millions of viewers, including lots of children?
3) Our theology of sports reflects our superficial theology of "divine blessing = winning."
I embrace and affirm the many promises to the godly in the Scriptures, including the promise that for those who focus day and night on God's Word, whatever we do will be blessed (see Psalm 1:1-3; John 15:7). And I believe that when the Lord is with us and we are doing His will, His blessing will be evident.
At the same time, I recognize that obedience to Him often costs us dearly in this world, that His blessing doesn't always amount to winning, that many times we grow far more through adversity than through success, and that He often takes us down paths that we would never choose for ourselves.
Implicit in much of our shallow thinking is that, since God is with Tim Tebow (or, Russell Wilson, or Kurt Warner), his team should win.
Of course, godly living has benefits, and the Lord often smiles on us in tangible ways as a sign of His favor.
But following Jesus does not always mean winning and success, and at times, it is quite the opposite (see, for example, 1 Corinthians 4:9-13).
If we are loyal to the Lord, we will be richly blessed, but that doesn't mean we will always "win" in this world.
4) Let's keep things in perspective.
From God's point of view, I do not believe that the big event of last week was the Super Bowl, although it was a fun, family event at my house and at the houses of many.
I believe the beheading of the Japanese journalist by ISIS terrorists was a bigger event.
I believe the murder of thousands of babies in the womb last week was a bigger event, not to mention the death of countless starving infants worldwide or the ongoing suffering of the destitute and poor.
I believe the salvation of lost sinners was a bigger event.
I believe the praise and worship of God's people was a bigger event.
And I believe we would do well is to ask our Father for the perspective of heaven and for a heart in tune with eternity lest we get caught up with the idolatry of this age.
As our lives are filled with the love of God and the presence of the Spirit, everything else will fall into its proper place.