Does Jesus Belong in the Culture Wars?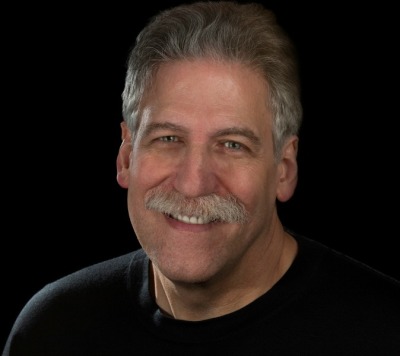 One month ago, headlines proclaimed, "Grandson of Billy Graham: The Pulpit is No Place to Speak on Social Issues."
The headlines were in response to comments made by Tullian Tchividjian, Pastor of Coral Ridge Presbyterian Church, during a panel discussion on MSNBC's Morning Joe.
Pastor Tchividjian had said, "I think, in my opinion, over the course of the last 20 or 30 years, evangelicalism, specifically their association with the religious right and conservative politics, has done more damage to the brand of Christianity than just about anything else."
He added, "That's not to say that Christian people don't have opinions on social issues and we shouldn't speak those opinions, but Sunday morning from behind the pulpit is not the place, in my opinion."
To give this further context, he explained, "It's not so much religion in the public sphere as much as religion in the pulpit, behind the pulpit, that's my primary concern. As a preacher, my job when I stand up on Sunday mornings to preach is not first and foremost to address social ills or social problems or try to find social solutions. My job is to diagnose people's problems and then announce God's solution to their problems."
Was Pastor Tchividjian right? Have we politicized the gospel from our pulpits? Have we mixed with the culture wars with the gospel?
On the one hand, he is absolutely right, and to the extent we have confused allegiance with the Republican or Democratic Party with allegiance to the kingdom of God, we have damaged the cause of Christ.
The gospel message is divisive enough already, proclaiming that salvation is found only through Jesus. Why make it even more divisive by identifying Jesus with partisan politics?
I'd much rather defend Jesus than defend Barack Obama or Sarah Palin or Joe Biden or Ted Cruz, although to be sure, I have far more in common with some of the names on this list than with others.
And because the Republican Party has stood much stronger on a number of key moral issues than has the Democratic Party (at least in terms of their respective platforms), and because movements like the Moral Majority were associated with Republican leaders, Pastor Tchividjian is right to speak of the damage done to the gospel by associating it with conservative politics. (I'm speaking broadly here, fully aware that there are many voters who claim the Democratic Party is the more caring and compassionate in terms of the needs of the poor, also drawing a large percentage of conservative Black voters.)
It is also very easy to get so focused on social issues that we take our eyes off of Jesus, as if our primary calling was to "reclaim America" or stop abortion or preserve marriage rather than our primary calling being to make disciples and glorify God.
On the other hand, Pastor Tchividjian is absolutely wrong, since there is no separation between the gospel and culture, between how we live in society and how we live in our private lives, between the lordship of Jesus inside the four walls of a church building and outside that building.
Joel McDurmon, a resident scholar at American Vision, addressed this mentality in his Introduction to the reprint of Alice M. Baldwin's book, The New England Pulpit and the American Revolution. He spoke of those who would say, "Christians should not preach politics! We should preach the 'Gospel' only!"
He responded, "Of course, this assumes that the Great Commission applies only to the inner, private lives of people and the salvation of their souls for the next world alone. In short, it limits the definition of the Christian calling in such a way as to exclude its social aspects up front."
Put another way, we are called to go make disciples, but how do disciples live? How do we function in the world – in our marriages, families, schools, and places of business? How do we live as salt and light in the society?
That's why it was preachers of the gospel who were at the forefront of the American Revolution (as carefully documented by Baldwin), preachers of the gospel who were at the forefront of the abolition movement, and preachers of the gospel who were at the forefront of the Civil Rights movement.
Do you think that Dr. Martin Luther King thought to himself, "Well, I shouldn't be mixing the gospel with social issues"?
Conversely, we have no sympathy today for the German pastors who stood idly by as Hitler rose to power and began to make his murderous goals known. Should they have simply focused on the personal problems of their congregants?
And when a young woman in one of our congregations is contemplating an abortion, is that a personal issue or a social issue? When parents are trying to understand how to respond to the announcement that their son is "marrying" another young man, is that a personal issue or a social issue? When kids come home from school with virtually pornographic sex-ed material, is that a personal issue or a social issue? When a family is falling apart under the duress of severe economic pressure, is that a personal issue or a social issue?
There is also the matter of perspective, as an inner city black pastor once said to me, "You're trying to get prayer back in the schools. I'm trying to get education back in the schools."
Is that a personal issue or a social issue?
Recently, Rev. Franklin Graham addressed the concern that "your father wouldn't get onto these subjects," as he spoke about the need to stand up against the rising tide of secularism in our country.
He responded, "Wait a second. My father, when he was going to school, they had a Bible in school," he continued. "When he was going to school, they had the Ten Commandments on the wall. When he was going to school, you could pray in school, and the teachers would lead in those prayers.
"Our country has changed. And we've got to take a stand."
He also said, "Now I'm not talking about Baptists or Republicans and the Tea Party. I have no confidence that any of these politicians or any party is going to turn this country around. The only hope for this country is for men and women of God to stand up and take a stand."
He's absolutely right, and it's time we take our stand, not with hatred, rancor, or insult, and not in the name of a political leader or political party, but in the name of Jesus, in the power of the Spirit, and in the love and truth of God.
Let us go into the world and make disciples, and let us go out into the world and be disciples.
(We reached out to Pastor Tchividjian for interaction without success but would welcome dialogue on these issues.)