Doing Right for the Poor and the Environment: A Lesson From Norman Borlaug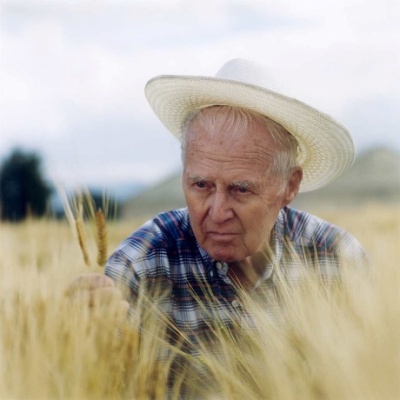 Each of us must decide what to do with each day. In this fast-moving age of digital information we are constantly bombarded with urgent appeals for help. Appeals become a veritable digital deluge, a flood of electronic chaos that threatens to drown us in misery. Deciding which problems are genuine is not the most difficult challenge. No, the difficulty is to discern which we might reasonably take on and hope to make a difference.
The digital age has reduced the size of the world. Problems that were distant, in another land, are now brought to our digital doorstep. Given the velocity of information in the digital age, we are flooded not only with legitimate but also with many illegitimate demands for action. Environmental crises loom large in the modern consciousness. However, our perception of crisis is most often not the product of personal experience. Instead, it is a product of media designed to play on our hopes and fears.
This world is full of real problems. But in today's climate we are more than ever liable to be swept along by expertly crafted narratives that stretch truth and swell our inboxes. How then can one determine which of our perceptions of reality are true, and which are fear mongering?
First, no benefits come without risks. It is impossible to remove all hazards, so one must weigh details and then make rational decisions before acting.
But we do not live in reasonable times.
Arguably the greatest environmental tragedy of the last forty years is the needless death of over fifty million people due to malaria. Having grown up in South Africa, where despite great progress in the last three decades some 10,000 malaria cases and about 75 fatalities still occur each year, I am particularly sensitive to this tragedy. Worldwide over the last forty years, malaria has killed more people than Hitler, twice as many as Stalin, and nearly as many Mao.
The numbers stagger imagination. Today over three billion people, largely in the impoverished South, somehow find the strength to cope with malaria's debilitating effects. As 1970 Nobel Peace Prize winner Norman Borlaug, father of the Green Revolution that fed billions, said, "It's not only a killer, it's a debilitator, people can't work effectively."
The miracle pesticide DDT eliminated malaria in Europe and the Americas. However soon after the first Earth Day in 1970, a single bureaucrat banned DDT in the United States. The ban, based on questionable science, was no problem for Americans—spraying had eliminated their malaria—but a big problem for parts of the world still suffering the scourge.
Africans could actually afford to use DDT, but the American ban largely nixed that possibility.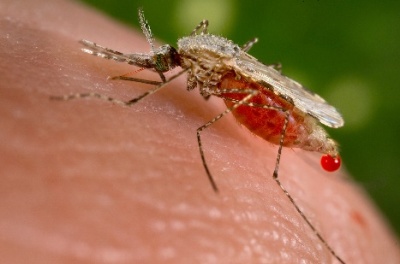 Today DDT is still the best agent against mosquitoes. Despite decades of rhetoric against it, there is nothing anywhere near as affordable, effective, or safe. DDT is not without risks. But, in the absence of effective and affordable alternatives, when one weighs the costs of carefully controlled use of DDT versus the benefits of the elimination of disease-ridden mosquitos, it is worth the price.
Anyone who has lost a child or parent to malaria understands this. Every thirty seconds, an African child dies because of malaria, and every twelve seconds someone is infected.
It is neither good nor just that fifty million humans died needlessly from malaria. The demonization of DDT is the result of scandalous eco-hysteria. In the words of Norman Borlaug again, there are sensible balances between risks and benefits. He opposed indiscriminate spraying but favored "spraying inside of the huts once a year or twice a year—especially the lower part."
Borlaug's birthday is March 25. Let's honor it by ending the ban on DDT use. Please join the Cornwall Alliance's "Day of Prayer for the Environment and the Poor" that day.