DOJ Announces Initiative to Protect Places of Worship From Land Use Discrimination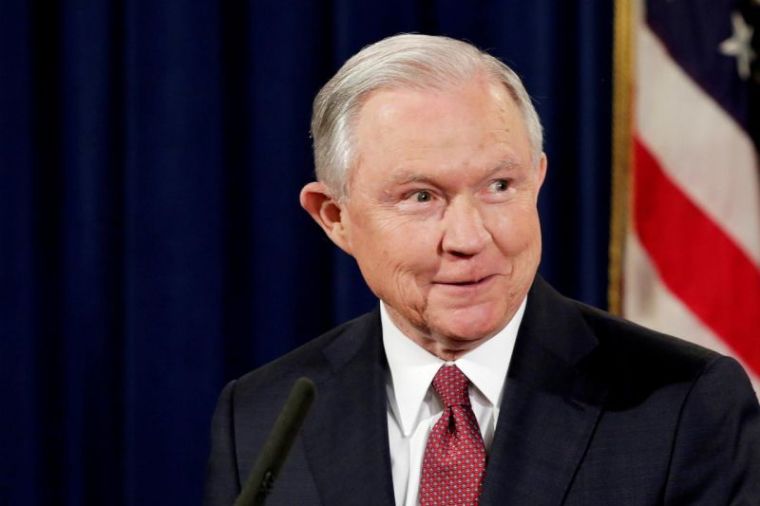 The U.S. Department of Justice Wednesday launched an initiative to prevent local governments from using zoning laws to discriminate against churches and other religious groups.
The new "Place to Worship Initiative" will focus on "protecting the ability of houses of worship and other religious institutions to build, expand, buy, or rent facilities—as provided by the land use provisions of the Religious Land Use and Institutionalized Persons Act (RLUIPA)."
"In recent years, the cultural climate has become less hospitable to people of faith and to religious belief," Attorney General Jeff Sessions said Wednesday at the Orthodox Union Advocacy Center's annual leadership mission in Washington. "Many Americans have felt that their freedom to practice their faith has been under attack. This feeling is understandable. Religious Americans have heard themselves called deplorables. They've heard themselves called bitter clingers."
Commending DOJ and the Trump administration for "placing a much-needed focus on the freedoms churches and other religious groups have under this federal law," Alliance Defending Freedom Senior Counsel Erik Stanley said in a statement. "No city should use its zoning laws to engage in religious discrimination. Unfortunately, in the 18 years since Congress passed RLUIPA, local governments have done just that, blatantly disregarding the law."
Stanley, director of the ADF Center for Christian Ministries, said his group has litigated "numerous lawsuits to defend the freedoms that churches and other religious organizations have under RLUIPA."
Last week, ADF filed a lawsuit on behalf of At the Cross Fellowship Baptist Church, against the city of Monroe, North Carolina, which recently enacted an "unconstitutional zoning code" that bars the church from holding worship services in its newly rented and renovated premises.
Jason Yates, CEO of My Faith Votes, also praised the initiative. "All people of faith, whether Christian, Muslim, Jewish, Sikh, Buddhist, Hindu or atheist should be free to worship — or not — as they see fit without fear of government discrimination or intrusion," he said in a statement. "In recent years, local, state and federal governments have pushed too far against this right, seizing on land use as a way to stifle freedom of religion despite its guarantee by the Constitution."
DOJ says it will work with United States Attorney's Offices around the country to strengthen awareness of RLUIPA's land use provisions through community outreach events, education of municipal officials and training for federal prosecutors.
"President Trump is an unwavering defender of the right of free exercise, and under his leadership, the Department of Justice is standing up for the rights of all Americans," Sessions said in a statement announcing the initiative. "By raising awareness about our legal rights, the Place to Worship Initiative will help us bring more civil rights cases, win more cases, and prevent discrimination from happening in the first place."
The initiative is aimed that increasing enforcement and public awareness of the land use provisions of RLUIPA, which "protect places of worship and other religious uses of property in the zoning and landmarking process from actions by local governments."
Local government, according to DOJ, "place unjustifiable burdens on religious exercise;
treat religious assemblies and institutions worse than nonreligious assemblies and institutions; discriminate against religious assemblies or institutions based on religion or religious denomination; or totally or unreasonably exclude religious assemblies and institutions from a particular municipality or county."