Biden DOJ sides with Christian charity battling California city over right to feed homeless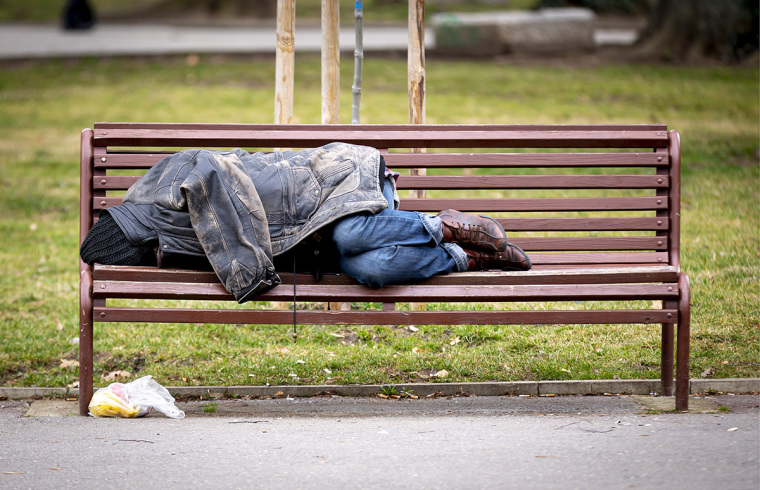 The Biden administration has taken the side of a Christian charity that is suing a city in California for refusing to let it minister to homeless residents by giving them food and water. 
The United States Department of Justice filed a statement of interest on Tuesday in the case of Micah's Way v. City of Santa Ana, which is centered on city officials trying to force the charity to move out of a neighborhood due to their giving food and drinks to the homeless and offering other services.
In its legal statement, the DOJ argued that Micah's Way's actions constituted a lawful exercise under the federal Religious Land Use and Institutionalized Persons Act of 2000.
"Consistent with this broad mandate, courts have routinely found that providing charity to homeless — individuals including by offering food and drink — can constitute 'religious exercise' under RLUIPA," read the statement.
"Moreover, the premise of the City's argument — that certain activities are intrinsically secular and therefore not religious exercise — has been repeatedly rejected by courts."
Assistant Attorney General Kristen Clarke of the Justice Department's Civil Rights Division said in a Wednesday press release that "land use restrictions against faith-based organizations is unlawful."
"Many faith-based organizations across the country are on the front lines serving the needs of people experiencing homelessness," Clarke said. "The Justice Department is committed to enforcing federal civil rights laws to ensure that all religious groups can freely exercise their religious beliefs."
Micah's Way filed the lawsuit against the city in February, months after the city refused to certify their occupancy certificate over complaints about their food distribution.
In a letter sent to the charity last year, as quoted by Voice of OC, officials explained that they had gotten complaints from locals that needy individuals would "obtain food and beverages at the premises and linger in the neighborhood" and that "transients" were seen "discarding food waste and scaring residents."