Donald Trump's Doctor Says Billionaire Will Make Healthiest President in History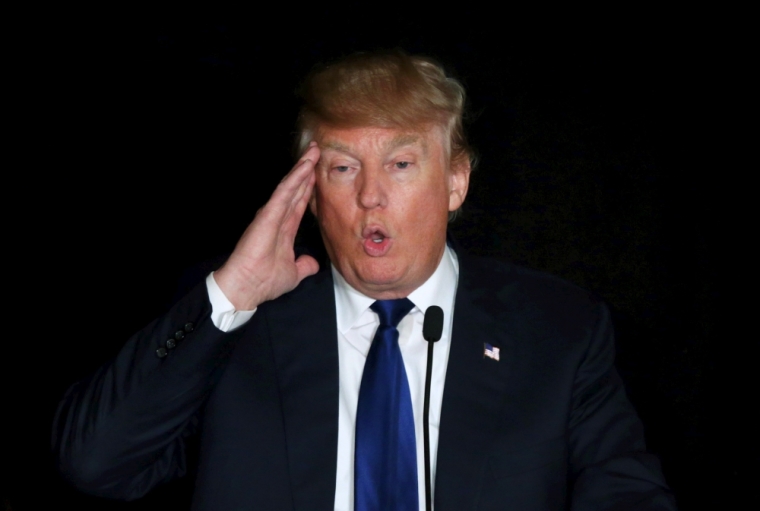 If elected president of the United States in 2016, brash billionaire Donald Trump "will be the healthiest individual ever elected to the presidency," according to a report from his personal physician Dr. Harold Bornstein.
While Bornstein doesn't provide any actual evidence to support that claim or qualify it in any way, he notes in the report shared on Trump's website that the 2016 GOP presidential frontrunner has no history of using alcohol or tobacco products and has "astonishingly excellent" blood pressure.
If elected, Trump would be 70 when he takes office, which would make him the oldest president to take office. The current oldest elected president, Ronald Reagan, was 69 when he took office.
"I am pleased to report that Mr. Trump has had no significant medical problems. Mr. Trump has had a recent complete medical examination that showed only positive results. Actually, his blood pressure is 110/65, and laboratory test results were astonishingly excellent," wrote Bornstein in the report on the health of the 69-year-old real estate baron whose "physical strength and stamina are extraordinary."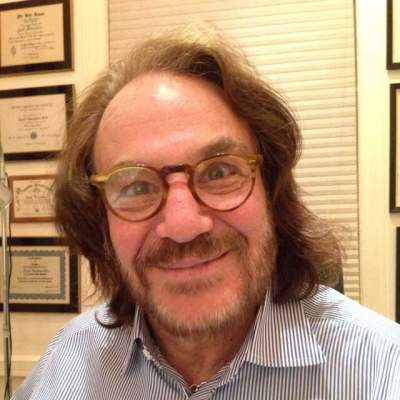 "Mr. Trump has suffered no form of cancer, has never had a hip, knee or shoulder replacement or any other orthopedic surgery. His only surgery was an appendectomy at age ten. His cardiovascular status is excellent," Bornstein added.
Reacting to the report, Trump credited his health to good genes he inherited from his parents in a statement he posted along with it.
"I am proud to share this report, written by the highly respected Dr. Harold Bornstein of Lenox Hill Hospital, stating that I am in excellent health. I am fortunate to have been blessed with great genes --- both of my parents had very long and productive lives," Trump said.
"I have truly enjoyed working on the campaign trail with one objective in mind, to Make America Great Again! People have been impressed by my stamina, but to me it has been easy because I am truly doing something that I love. Our country will soon be better and stronger than ever before," he added.
Trump's political rival Ben Carson, 64, had to fend off a report in the Wall Street Journal this month that his prostate cancer may have returned in 2009, while declaring Carson had a "clean bill of health."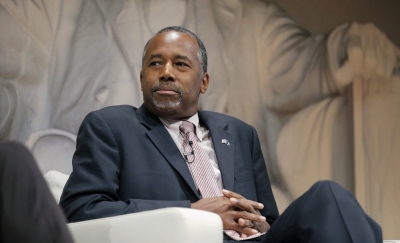 "It just so happened serendipitously that Dr. Carson had a check-up and his check-up was a perfectly clean bill of health. No issues with his PSA [prostate-specific antigen]. And that's the end of that. That's six years later than the point in time the reporter was speculating on," Carson's campaign spokesman Doug Watts, told The Christian Post.
When asked specifically if Carson's cancer had returned in 2009, Watts said: "I'm not answering anything like that, I don't even know anything like that. It doesn't really matter if it did or didn't because as I can tell you as of two days ago he has a completely clean bill of health."
He said however that the Carson campaign will provide more details on his health perhaps closer to the nomination period while pointing out that Carson had been open in the past about his prostate issues.
"He has answered some health questions. He admitted to having his prostrate issue in 2002 but that's all we are doing for the time being," said Watts.
Earlier this summer the presumptive Democratic nominee, Hillary Clinton who turned 68 in October, released a copy of her health report by Dr. Lisa Bardack, which classified her as "healthy" and fit to serve as president but listed a number of past and ongoing health issues.
Clinton's current medical conditions include: "Hypothyroidism and seasonal pollen allergies. Her past medical history is notable for a deep thrombosis in 1998 and in 2009, an elbow fracture in 2009 and a concussion in 2012."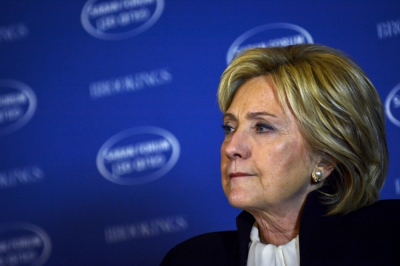 The concussion she suffered in December 2012, according to the report, was as a result of a sickness she developed while traveling.
"Mrs. Clinton suffered a stomach virus after traveling, became dehydrated, fainted and sustained a concussion. During follow up evaluations, Mrs. Clinton was found to have a transverse sinus venous thrombosis and began anti coagulation therapy to dissolve the clot," wrote Dr. Bardack.
Clinton now continues to take daily anticoagulation medicine as a result of the thrombosis.
Her current medications include: "Armour Thyroid, antihistamines, Vitamin B12 and Coumadin."
"She takes no other medications on a regular basis and has no known drug allergies. She does not smoke and drinks alcohol occasionally. She does not use illicit drugs or tobacco products," the report added.
Despite his outspoken comments on a number of hot button issues like immigration and national security, a new Washington Post-ABC News poll now puts Trump's support among registered Republicans and Republican-leaning independents at 38 percent. This support is six points higher than it was in October and November in the current race to become the GOP nominee for president.
Sen. Ted Cruz, R-Texas, is now in second place with 15 percent while Sen. Marco Rubio R-Florida and Carson are tied for third, with 12 percent each. No other candidate in the new poll registers in double digits.