Donald Trump Says Favorite Bible Verse Is 'Eye for an Eye'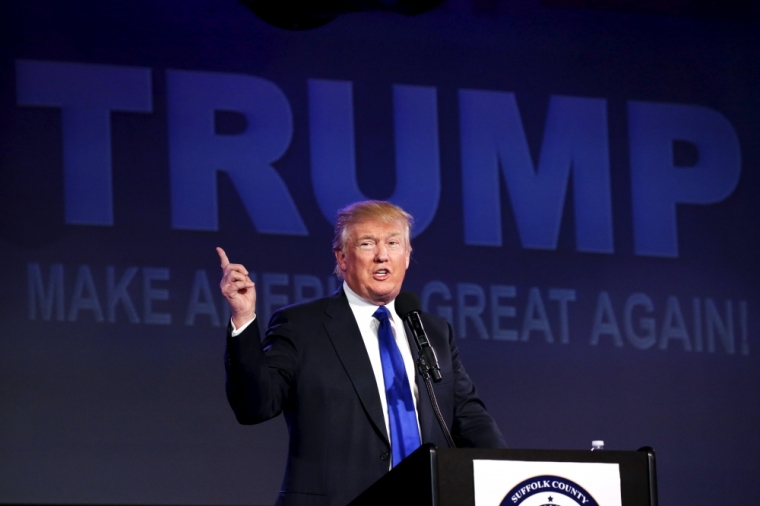 Billionaire real estate mogul and Republican frontrunner Donald Trump has said while it's "not a particularly nice thing," the Bible verse about "an eye for an eye" is among is favorite scriptures.
In an interview with WHAM 1180AM, Trump was asked to name his favirite verse in the Bible. He responded that he liked "many" verses, but one of them was "an eye for an eye."
"That's not a particularly nice thing. But you know, if you look at what's happening to our country, I mean, when you see what's going on with our country, how people are taking advantage of us, and how they scoff at us and laugh at us," explained Trump.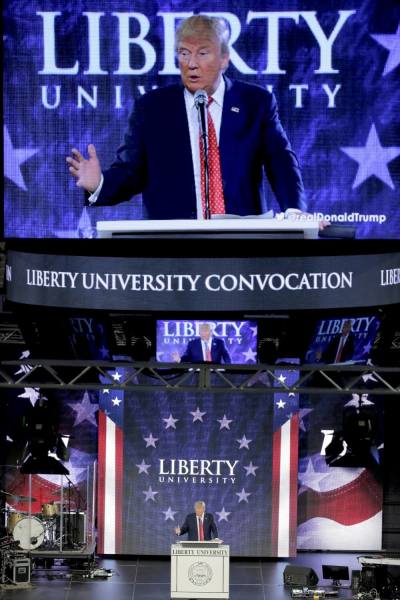 "And they laugh at our face, and they're taking our jobs, they're taking our money, they're taking the health of our country. And we have to be very firm and have to be very strong. And we can learn a lot from the Bible, that I can tell you."
Since announcing his candidacy last year, Trump has been occasionally asked his opinion about the Bible, which he has said on the campaign trail is his favorite book.
Last September, after avoiding the topic for claiming it was too personal, Trump told the Christian Broadcasting Network that he liked the "never bend to envy" verse in Proverbs.
This stirred some controversy, as Eugene Scott of CNN noted that the phrase "never bend to envy" does not actually appear in the book of Proverbs.
"It was not immediately clear, which verse Trump was referencing. Multiple searches of various English versions failed to produce a verse with the phrase 'never bend to envy' although Proverbs mentions the topic of envy on several occasions," reported CNN last year.
Trump also gained criticism and mockery for his speech at Liberty University in January, when he referred to the book of Second Corinthians as "Two Corinthians."
"We're going to protect Christianity. I can say that. I don't have to be politically correct. … Two Corinthians, 3:17, that's the whole ballgame … is that the one you like?" stated Trump at the evangelical University.
Bobby Ross Jr. of GetReligion.org noted in a piece published later that month that Trump might not have actually done anything wrong when calling the Epistle "Two Corinthians."
Ross said in British English the term Two Corinthians is occasionally used and Trump does have a Scottish mother, which might have influenced how he spoke the name.
"So no, Trump didn't really mess up. Except that he probably did. The takeaway from a media reporting standpoint: More context is always helpful. So are fewer assumptions," wrote Ross.
Trump's comments on "eye for an eye" being one of his favorite verses comes as he readies for the New York primary.
Scheduled for next Tuesday, Trump has a commanding lead in several polls, beating his two opponents by double digits, according to data compiled by Real Clear Politics.