Stephen Colbert Lampoons Trump on '2 Corinthians' Remark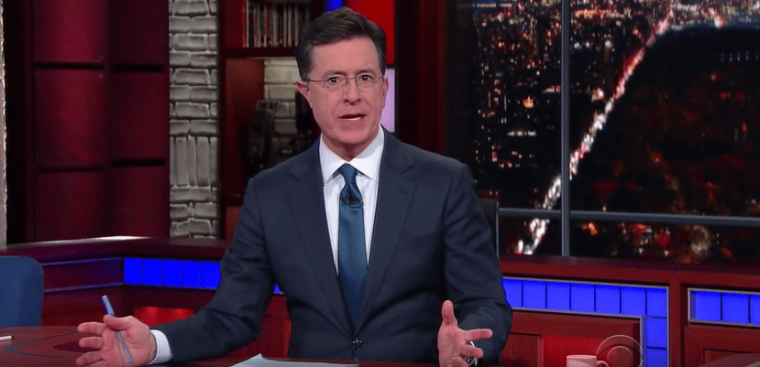 Comedian and primetime television host Stephen Colbert poked some fun at Republican primary frontrunner Donald Trump over the billionaire real estate mogul's recent "Two Corinthians" comment.
Last week when addressing students at Liberty University, Trump referred to the New Testament book of 2 Corinthians as Two Corinthians.
On an episode of CBS' "The Late Show." Colbert made fun of Trump's speech before Liberty, referring to it as "the pander express."
"Trump loves the Bible so much he doesn't even need to read it, apparently, because he had a little trouble with the name of one of the books of the Bible," said the "Late Show" host.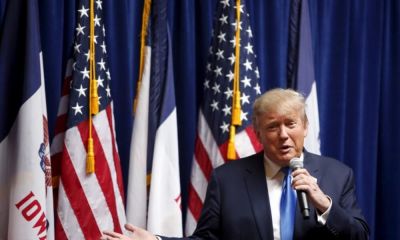 After showing the part of the speech where Trump called the book Two Corinthians, Colbert asked one of the show's musicians if he had ever heard the book called Two Corinthians, to which he responded "never in my life."
Colbert then compared saying Two Corinthians to pronouncing the Old Testament book of Job like the word job.
"The Mexicans are coming here into our country to steal our book of Jobs," Colbert said, mockingly, alluding to past controversial remarks made by Trump.
In remarks given to Liberty University students last week, Trump garnered backlash over his referring to 2 Corinthians as Two Corinthians.
"We're going to protect Christianity. I can say that. I don't have to be politically correct. … Two Corinthians, 3:17, that's the whole ballgame … is that the one you like?" stated Trump, as reported by Politico.
Trump's overall speech as well as his name for the New Testament Epistle received critique from both Liberty students and others on social media.
"He mispronounced a book of the Bible. He cursed — twice. And on Martin Luther King Day, the GOP presidential candidate said he was honoring the slain civil rights leader by dedicating to him the record crowds he says he drew for the school's opening convocation," reported NPR.
"Students in the room snickered and laughed, and advisers to two of Trump's top rivals, Texas Sen. Ted Cruz and Florida Sen. Marco Rubio, were quick to point out the gaffe on Twitter."
Bobby Ross Jr. of GetReligion.org noted, however, in a piece published Tuesday that Trump might not have actually done anything wrong when calling the Epistle Two Corinthians.
Ross said in British English the term Two Corinthians is used and Trump does have a Scottish mother, thereby possibly influencing how he spoke the name.
"So no, Trump didn't really mess up. Except that he probably did. The takeaway from a media reporting standpoint: More context is always helpful. So are fewer assumptions," wrote Ross.
Colbert's comedic critique of Trump's speech come as the businessman continues to top the ranks of the Republican field.