Donald Trump, Hillary Clinton Campaigns Respond to Christian Persecution Petitions; Urged to Explain Plan of Action (Interview)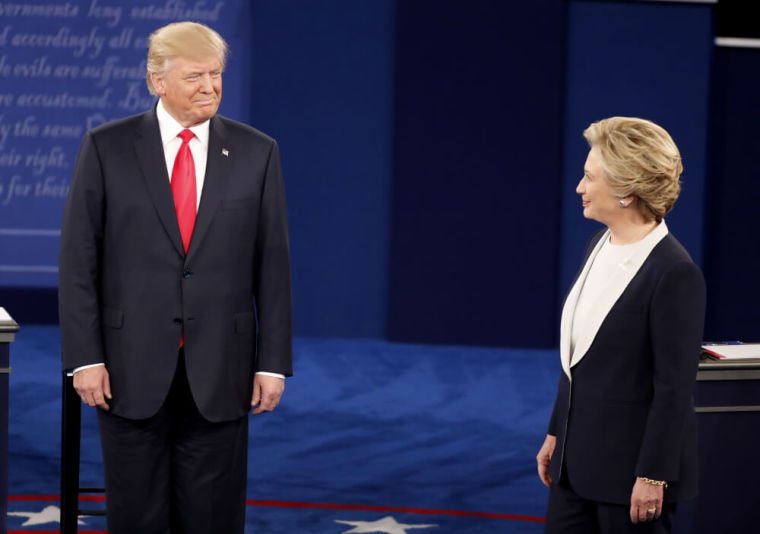 The campaigns of Republican presidential nominee Donald Trump and his Democratic rival Hillary Clinton have both spoken with persecution watchdog groups about the violence Christians face around the world, and have been urged to explain their plan of action to the American people.
Open Doors USA president and CEO David Curry told The Christian Post in a phone interview that representatives of the two candidates met this week with a group of individuals and organizations promoting religious freedom around the world, following a petition and letter writing campaign.
Curry said that the meetings were "productive," and focused on urging both the Trump and Clinton campaigns to think about how they would "integrate religious freedom issues into larger discussions within the administration."
"The conversations were wide-ranging, and we were encouraged that both campaigns seem to be in broad support of strengthening international religious freedom," a press release about the meetings further explained.
"We found both campaigns to be taking this issue — and our recommendations — seriously, particularly our emphasis that the new administration ensure highly qualified people are appointed as the U.S. Department of State Ambassador-at-Large for International Religious Freedom and the Special Envoy for Religion and Global Affairs within the first 100 days in office."
Curry told CP that the persecution of Christians and other religious minorities in Iraq and Syria at the hands of the Islamic State terror group was one of the topics discussed, along with a number of other religious freedom issues around the world.
He shared that both campaigns asked a lot of questions and showed interest in the information on religious freedom struggles.
In a previous press release, Open Doors noted that more than 7,000 Christians were killed in 2015 specifically for their faith. Curry said that while the exact numbers of victims in 2016 won't be available until a later date, the factors that led to Christians facing extreme persecution in 2015 have mostly remained in place this year as well.
With that in mind, Open Doors USA is organizing its annual International Day of Prayer for the Persecuted Church on November 6, calling on Christians and churches to come together in unity for persecuted believers around the world.
A website with more information abount the prayer event, including resources such as church service guides, sermon outlines, prayer partner cards, and other tools is available here.
Curry stressed in his interview with CP that the meetings with the Trump and Clinton campaigns are part of a non-partisan effort that different people can get behind.
"We really feel like this should be something that everybody can get behind. It's really about the freedom to believe, or perhaps even not believe in anything at all — that is the essence of religious freedom," he said.
"It just so happens that Open Doors represents the many Christians throughout the world that are persecuted, but this is a non-partisan issue for both candidates," he added.
The Open Doors CEO said that the letters and petitions to the presidential candidates have been successful, and encouraged people to continue signing them, because they show both Trump and Clinton that American Christians "are concerned about their brothers and sisters in other parts of the world."
While Trump and Clinton have touched upon the civil war in Syria and the conflict with IS in some of their debate speeches, Curry said that they need to do more to explain to the American public their plan for how they are going to help persecuted people.
Kristin Wright, director of advocacy at Open Doors USA, told CP back in August that there had been a "baffling" silence by the candidates on the issue.
"The tragedy is that we have two presidential candidates who are out there on the campaign trail, and we're hearing about so many other issues, we're hearing about domestic religious freedom issues; we're hearing about a wide variety of topics, and yet the persecution of Christians and other people off faith around the world has not been mentioned very much," Wright said at the time.
With both the International Day of Prayer and the U.S. election coming up, Curry urged Christians to continue signing the petitions to the presidential candidates, "because the idea of freedom of conscience is so critical to our country's best interest and to civil society around the world."
Open Doors also presented both campaigns a series of recommendations for addressing religious freedom concerns, centered on the need to swiftly appoint qualified people to key positions that will defend and implement America's strategy on safeguarding this freedom.