Donald Trump Maintains Commanding GOP Lead Despite Megyn Kelly 'Blood' Comments, Poll Shows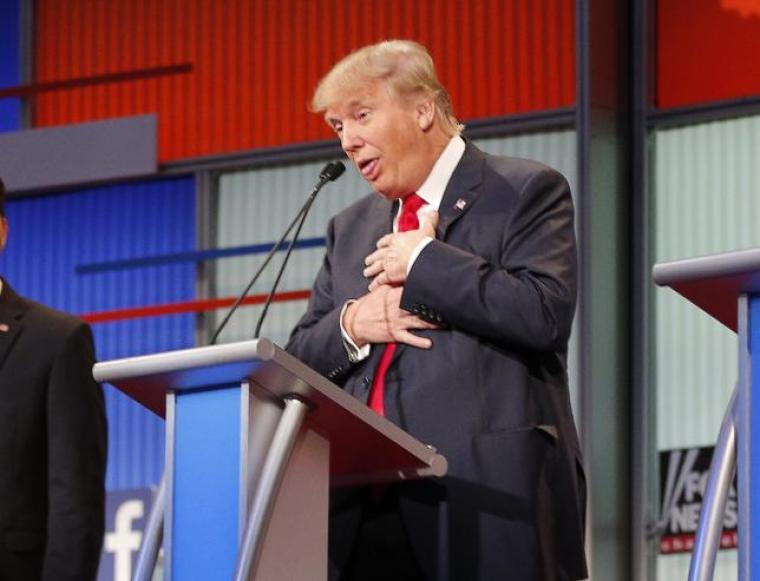 Billionaire businessman and GOP Presidential candidate Donald Trump has maintained his commanding lead over all other Republican candidates despite the numerous controversies surrounding recent remarks, a Reuters/Ipsos poll shows.
The survey found that Trump continued to enjoy the backing of 24 percent of Republican voters, which is double the 12 percent support held by his closest rival, former Florida Governor Jeb Bush.
Trump's lead remains largely unchanged from before Thursday's televised debate, and Reuters noted that the numerous controversies surrounding the businessman's remarks have seemingly not had a negative effect on his campaign.
Most recently, Trump was criticized for commenting on a question from Fox News reporter Megyn Kelly about his past negative remarks on women by saying that "you could see there was blood coming out of her eyes, blood coming out of her wherever."
As a result, the GOP candidate was dropped from a keynote speech Saturday night in Atlanta by the conservative group RedState.
Trump has denied that he was making a reference to Kelly's menstrual cycle, however, and said that it is Kelly who should be apologizing to him, rather than the other way around.
"Rather than chastened, Trump was emboldened by his debate performance, despite strong criticism for boorish comments he made about Fox News debate moderator Megyn Kelly when she asked about his past derogatory comments about women," the report noted.
Trump has also refused to apologize for suggesting in July that Arizona Senator John McCain is not a war hero "because he was captured" and spent five years as a prisoner of war in Vietnam.
Trumps' comments drew strong condemnation from both Democratic and Republican political figures, though he explained his disappointment with McCain stems from the lack of support U.S. veterans receive back home.
"I'm very disappointed in John McCain because the vets are horribly treated in this country," the businessman said. "I'm fighting for the vets. I've done a lot for the vets."
Analysts have said that Trump's continued popularity in the polls might reflect the frustrations conservatives have with the current political system, and their desire to see someone really shake things up.
"They want someone who's an outsider, who can upset the applecart," said Craig Robinson, a former political director of the Iowa Republican Party. "They're willing to deal with a less-than-perfect candidate if they believe it will actually change things in Washington."
The next Republican candidates debate is scheduled for Sept. 16 in California, and will be hosted by CNN.