After Saying Trump Is Bad for America, Mitt Romney, Bush Family, John Kasich, Congratulate Him on Victory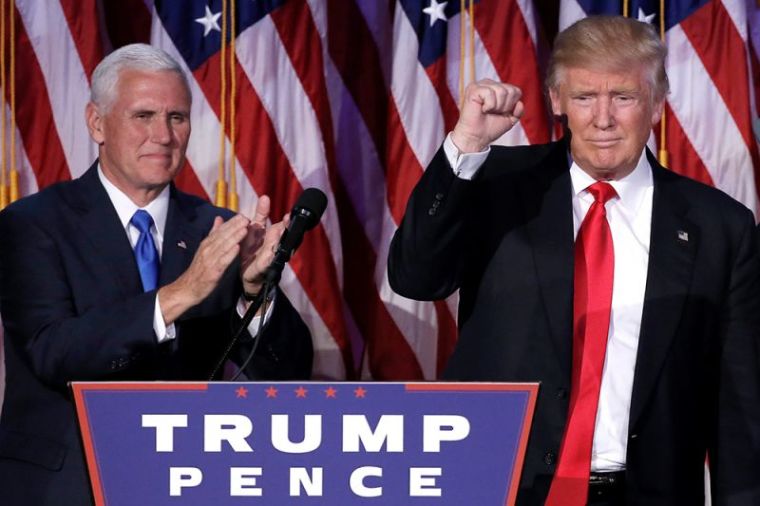 President-elect Donald Trump has been pointing out that a number of his biggest Republican critics, including 2012 GOP nominee Mitt Romney, who earlier this year called Trump a "phony" and a "fraud," have all been calling to congratulate him on capturing the White House.
"Mitt Romney called to congratulate me on the win. Very nice!" Trump tweeted on Sunday.
In a follow-up Tweet he added: "Jeb Bush, George W and George H.W. all called to express their best wishes on the win. Very nice!"
Referring to his important electoral victory in Ohio over Democratic rival Hillary Clinton, he noted in a third Twitter message: "Governor John Kasich of the GREAT, GREAT, GREAT State of Ohio called to congratulate me on the win. The people of Ohio were incredible!"
All of the Republican leaders mentioned by Trump had either strongly criticized him during his campaign this year, or remained indifferent.
"Here's what I know: Donald Trump is a phony, a fraud," Romney said in a speech back in March, when Trump had not yet won the Republican primary. "His promises are as worthless as a degree from Trump University. He's playing members of the American public for suckers: He gets a free ride to the White House, and all we get is a lousy hat."
The former Massachusetts governor also at the time said that he was against many characteristics he claimed Trump was displaying, such as the "bullying, the greed, the showing off, the misogyny, the absurd third-grade theatrics."
Jeb Bush, the former governor of Florida and 2016 Republican candidate for president, also said in July that Trump should not be the future of America, or the GOP.
"Trump's abrasive, Know Nothing-like nativist rhetoric has blocked out sober discourse about how to tackle America's big challenges," Bush wrote for The Washington Post back then.
Former President George W. Bush and Former First Lady Laura Bush did not reveal who they voted for, but according to a spokesperson they did not back either Trump or Clinton.
Kasich, who was one of Trump's last remaining opponents for the Republican nomination this year, continued criticizing the eventual president-elect right up until the last weeks before Election Day on November 8.
The Ohio Governor said in an interview with "CBS This Morning" in October that some of Trump's rhetoric is as "silly" as claiming America never sent a man to the moon.
"Look, to say that elections are rigged and all these votes are stolen — that's like saying we never landed on the moon, frankly," Kasich claimed. "That's how silly it is."
"I don't think it's good for our country, for our democracy, and I don't believe we have any massive fraud," he added about Trump's repeated suggestions before Election Day that the elections might be rigged. "We don't have that. That's just a silly argument."