Donald Trump Says Many of His Muslim Friends Agree With Temporary Ban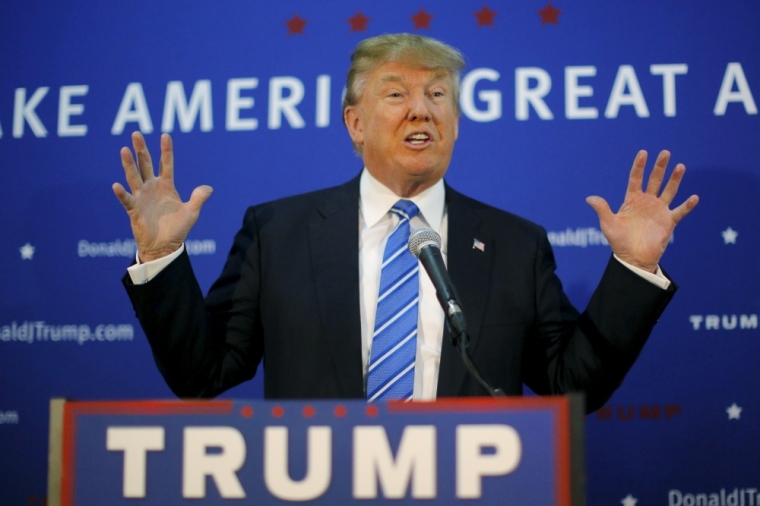 Republican 2016 presidential frontrunner Donald Trump remained unfazed by harsh criticism for his proposal to temporarily stop Muslim immigration to the U.S. Wednesday charging that he is "doing good for the Muslims."
"I'm doing good for the Muslims," Trump told Don Lemon in an interview for "CNN Tonight." "Many Muslim friends of mine are in agreement with me. They say, 'Donald, you brought something up to the fore that is so brilliant and so fantastic.'"
Without revealing the name of this individual, Trump said "one of the most important people in Middle East" called him on Wednesday to say "Donald, you're doing a great service."
"I have many friends who are Muslims," Trump said in his interview with Lemon. "They're phenomenal people. They are so happy at what I'm doing."
Trump explained that the immigration ban doesn't have to last long and argued that his plan was misrepresented in the media.
"It could go quickly, but it's a subject that has to be discussed," he said noting that there would be exceptions for Muslim athletes and diplomats.
He said most of the opposition to his plan is as a result of the Republican establishment and his presidential rivals. Voters, he said, support him.
"The group that is not criticizing me is the public. The public agrees with what I said. They saw those two animals last week go out and shoot people (in San Bernardino)," he said.
Despite reports that the much vilified candidate might go for an independent run, Trump said it was "highly unlikely."
"I think it's highly unlikely unless they break the pledge to me, because it's a two-way street," the real estate mogul explained. "They said they would be honorable. So far, they, I can't tell you if they are, but the establishment is not exactly being very good to me."
He further added: "If they don't treat me with a certain amount of decorum and respect. If they don't treat me as the front-runner ... If the playing field is not level, then certainly all options are open. But that's nothing I want to do ... I'll know that over a period of a couple months. We'll go through the primaries. We'll see what happens, and I'll make a determination."
WATCH THE FULL INTERVIEW WITH DON LEMON BELOW: