Donald Trump Open to One-State or Two-State Solution in Israeli-Palestinian Conflict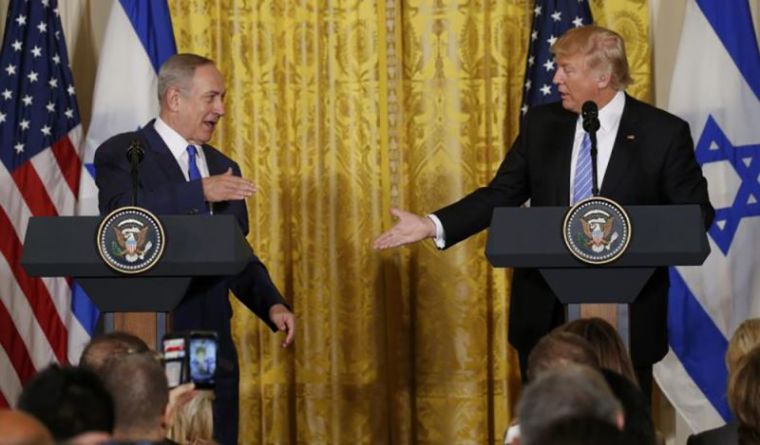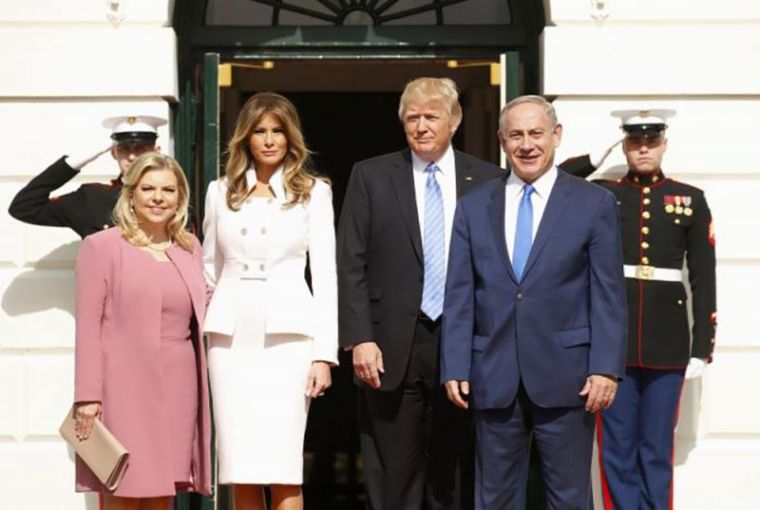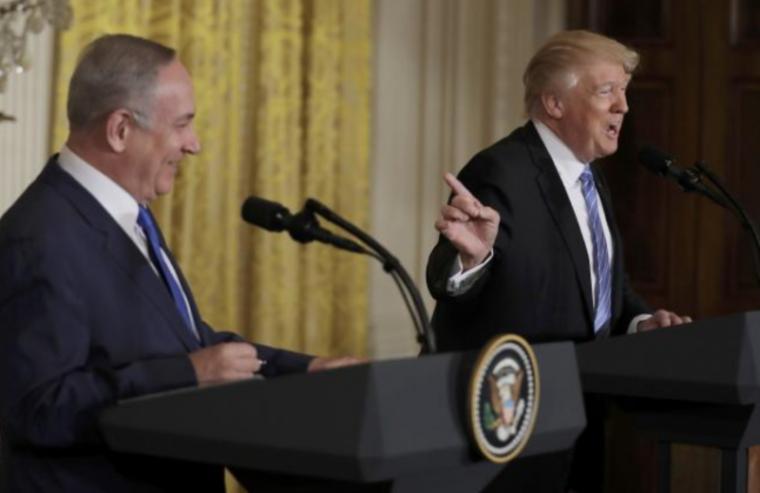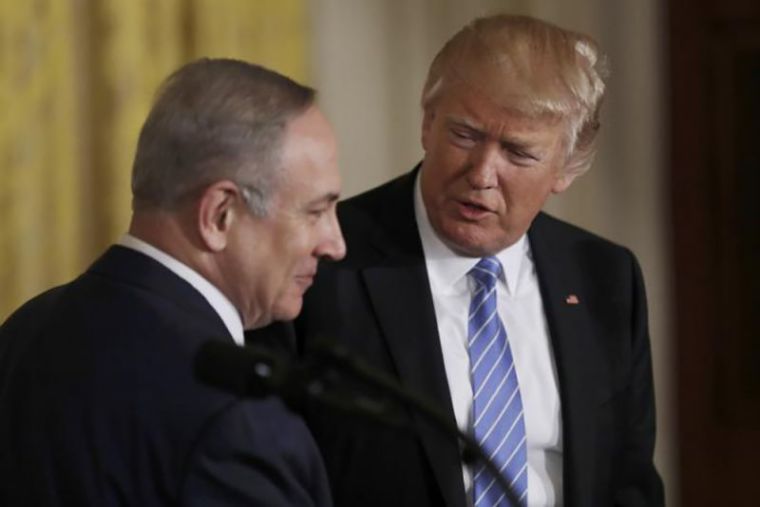 View Photos
President Donald Trump said Wednesday that he was open to any solution for the Israeli-Palestinian conflict, including ditching the "two-state solution" to the decades-long land dispute.
At a White House press conference with Israeli Prime Minister Benjamin Netanyahu, Trump was asked about his views on a two-state solution.
"I'm looking at two-state and one-state and I like the one that both parties like. I'm very happy with the one that both parties like. I can live with either one," replied Trump, according to an NPR transcript.
"I thought for a while the two-state looked like it may be the easier of the two but honestly, if Bibi and if the Palestinians — if Israel and the Palestinians are happy, I'm happy with the one they like the best."
Trump also commented on his campaign promise to move the United States embassy in Israel from Tel Aviv to Jerusalem.
"As far as the embassy moving to Jerusalem, I'd love to see that happen. We're looking at it very, very strongly. We're looking at it with great care, great care, believe me. And we'll see what happens," said Trump.
In advance of the press conference with Netanyahu, unnamed officials within the Trump administration reportedly told Time magazine that the president was not going to insist on a two-state solution.
"Maybe, maybe not," said one official regarding the two-state solution. "It's something the two sides have to agree to. It's not for us to impose that vision. But I think we'll find out more about that tomorrow."
"Peace is the goal, whether it comes in the form of a two-state solution if that's what the parties want or something else, if that's what the parties want, we're going to help them."
The two-state solution is the term given to the overall plan of ending the Israeli-Palestinian conflict by having an independent Palestinian state and an independent Israeli state.
The proposal has suffered from several application problems, including disagreement on specific borders, which nation controls Jerusalem, questions of security, and refugee status.
When assessing the failure to implement the two-state solution, a New York Times piece from last December argued that there "is plenty of blame to go around."
"The Palestinian leadership is divided between two governments that cannot come to terms. The leadership in the West Bank lacks the political legitimacy to make far-reaching but necessary concessions, and the leadership in Gaza does not even recognize Israel, whose citizens it frequently attacks," noted the Times.
"Netanyahu appears personally skeptical of Palestinian independence. His fragile governing coalition also relies on right-wing parties that are skeptical of or outright oppose the two-state solution."