Donnie McClurkin Dating CCM Singer Nicole C Mullen?
Donnie McClurkin arrived at the Stellar Awards Saturday with fellow Christian singer Nicole C. Mullen on his arm, months after being transparent about wanting love.
The 56-year-old "We Fall Down" singer and Perfecting Faith Church pastor took to Twitter to let the world know about his wonderful date.
"Stellar awards with my date Nicole C. Mullen...a wonderful night...all is right with the world," he wrote.
The pair walked the 31st Annual Stellar Awards red carpet together arm-in-arm on Saturday.
Mullen, the 49-year-old Contemporary Christian music singer, shared McClurkin's sentiments. She went on to thank him for the experience.
"What a wonderful date to the Stellar Awards I had last night! @donmac6453 Thanks for treating me like royalty! #CantNobodyRockitLikeYou," she wrote on Instagram. "OH what fun we had last night at the Stellars! Thx so much @donmac6453 ... The blood makes all things NEW!"
Both singers have been open about their love lives in the past. Mullen was previously married to CCM singer-songwriter David Mullen, before announcing her divorce in 2014.
While McClurkin has never been married, the single father has struggled with feelings of loneliness while looking for love. Last year, McClurkin spoke about believing in God for love.
"Sitting in Johannesburg feeling a lil lonely and homesick ... I live a blessed and prosperous life and travel this entire globe .. no lack of finances, gaining in health, loved and although [I'm] single, I'm believing for love …," McClurkin revealed on Instagram. "After all, if I could be blessed with all of the wonderful,family, finances and friends..a love to share it with can't be too much further away..and boy, are they gonna be BLESSED!"
The senior pastor has shared about his romantic life, mistakes and desires in the past, which include dating fellow gospel singer Yolanda Adams.
"Yolanda and I have been friends for almost 30 years and I tried to date her once. We are best friends," he told Essence magazine last year. "Sooner or later I'm going to wear her down. Either her or Halle Berry, one of the two."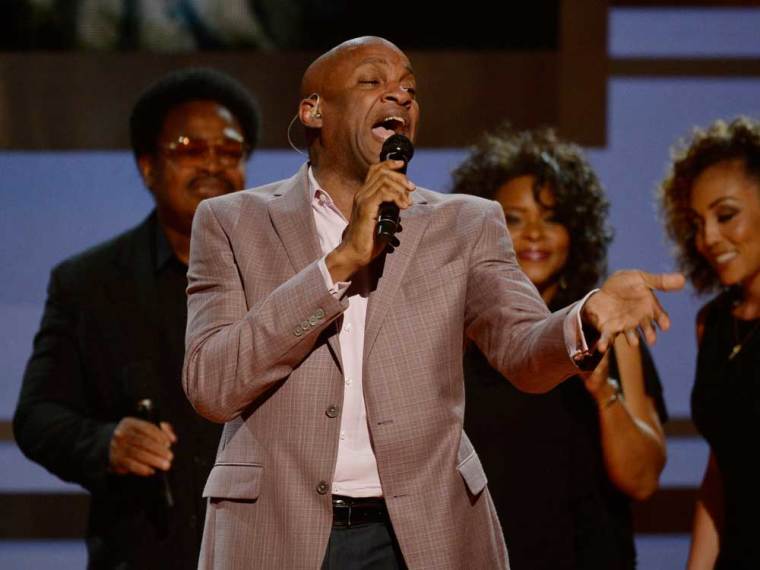 McClurkin is a single father to a daughter and son, who he believes taught him the true meaning of love.
"My son is teaching me how to love," McClurkin previously said on TBN's Praise the Lord. "My son is releasing me to love."
While he has been waiting to find the woman of his dreams, McClurkin has never shied away from his testimony concerning a battle with homosexuality in the past. When the Supreme Court legalized gay marriage last year, McClurkin was as outspoken as ever about the ruling.
"We've just received the answer from man's Supreme Court ... we already received the answer from GOD," the pastor of Perfecting Faith Church in New York wrote. "With NO REGARD to what the Supreme Court of MAN decrees ... no matter what MY past was or feelings & struggles ... GOD has set the only standard for marriage to be between man and woman ... in biology, in physiology, in history, Biblically & scripturally and that ... I will NEVER speak against!"