Donnie McClurkin, Kim Burrell Invite Fans to Join Carnegie Hall Sing-Along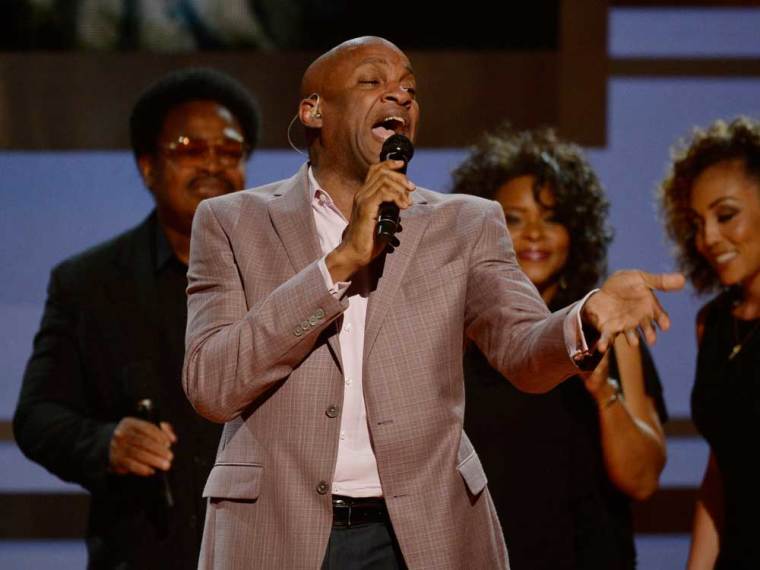 When gospel music legends Donnie McClurkin and Kim Burrell were given the opportunity to sing together at New York City's renowned Carnegie Hall, they decided to allow thousands of fans to perform along with them.
The unique gospel concert that will take place December 9, 2015 at 8:00 p.m., is what McClurkin calls a "landmark sing-along concert" where the voices of fans will impact the event.
"The sing-along format gives us the opportunity to interact with the audience – for them to sing along with us – and for us to enjoy the concert as 'one' instead of it being just the artist singing to a few thousand," McClurkin said in a statement obtained by The Christian Post. "The thousands will sing together as one!"
McClurkin, the Grammy Award winning singer, will sing alongside fellow preacher Burrell in a musical event where "American Idol" musical director Ray Chew will take the helm in helping to put the show together. As a performer, Burrell has been vocal about her desire to impact people while she is on stage.
"I give them what comes natural in the form of a performer, but my projection is that of a pastor's nature. I want them to 'get it'; I don't want them to just enjoy my voice," Burrell told Houston Press earlier this year. "My projection and energy is that of the mind-set of a leader, someone who is responsible for them. I know there's a lot to take on, that people are not necessarily signing up to be your member in the middle of your concert but that has changed my perception as an entertainer for the religious community, that when I step onstage, I want them to 'get' the God of the music and not just the sound."
While Burrell and McClurkin's show will cater to gospel music fans, the latter believes that fans of other musical genres can still appreciate worship music.
"Gospel music is the root music of jazz, it's the root music of R&B, it's the root music of pop and so on. Anybody who's into music, whether they're gospel heads or not, will always appreciate music," McClurkin previously told CP. "Just like some of us gospel heads, we appreciate the Beyonces, we appreciate the creativity of the Ushers and folks like that because music attracts musical people."
Burrell and McClurkin are currently on The Festival of Praise tour together along with fellow ministers of song Jessica Reedy, Fred Hammond, Isaac Carree, Zacardi Cortez and Hezekiah Walker. McClurkin has been touched by the power of gospel music and his fellow singers while mourning the death of his 13-year-old niece Trinity last month.
McClurkin posted a Facebook video of himself singing with Burrell and his other gospel music peers while tears streamed down his face in an emotional performance.
"The passing of my 13yr old niece, Trinity, 4 days ago ... and the pain it's left her parents and grandparents, aunts uncles, brothers & sister and cousins ... left me broken on stage ... but these singers were and are so much more than singers ... Kim Burrell, Jessica Reedy, Fred Hammond, Isaac Carree, Zacardi Cortez, Hezekiah Walker…" the singer wrote on Facebook."Their love helped me minister ... it's all for the glory of God!"
For more information about how to glorify God in a sing-a-long with McClurkin and Burell, please visit carnegiehall.org. Tickets are now available starting at $32.