Donnie McClurkin Tells Christians to Stop Protesting Donald Trump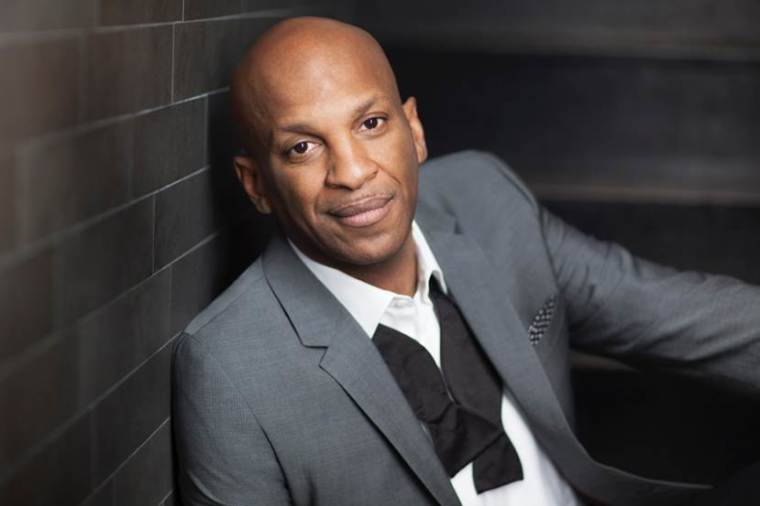 Pastor Donnie McClurkin believes Christians should leave protesting President Donald Trump to the world and shift their focus.
"We need to know what our vote really means and how to utilize it. But I don't want us to get caught up in this protest," the gospel singer and pastor of Perfecting Faith Church in Freeport, New York, said on syndicated radio show Get Up! Mornings With Erica Campbell. "The protests do nothing but rile [people] up. It causes people's anger to rise up and it gives us a false sense of involvement."
For McClurkin, "the true sense of involvement is at the voting booth."
However, Campbell disagreed with the sentiments that protesting is meaningless. The syndicated radio host who got her start singing in Mary Mary insisted protesting captures the attention of the necessary people.
"It stops their progress. It makes the police have to respond and they have to spend money, they have to clear the streets and they have to organize," she said. "So it makes them pay a little more attention..."
However, McClurkin insisted that the only money being spent in those situations were taxpayer dollars. While the pastor and "We Fall Down" singer insisted that he didn't vote for Trump because of his "lack of policy, misogynistic ideals, [and] racism," he called for Christians to deal with Trump's presidency with prayer instead of protest.
"Now is our time to pray for him. This is the job of the church," he said. "Let the world protest but the job of the church now is to go into prayer and pray that, number one, he succeeds, because if he fails, we have to deal with the consequences as a nation," he said before quoting 2 Chronicles 7:14. "America is in a place that it has never been before and the Christian has got to be who God has called us to be."
While Campbell didn't totally agree with her friend McClurkin, her sister, fellow gospel singer Tina Campbell, sang a different tune by writing an open letter to Trump that she shared on social media last week.
Citing Ephesians 3:20, Campbell revealed why she is choosing to publicly show compassion for the president even though she disagrees with him.
"I believe that understanding and compassion is absolutely necessary for the progress of all people. So, although I don't always understand or agree with Mr. Donald Trump's politics, perspective, and approach, I believe that the same God that created all of us has deposited greatness inside of him that goes far beyond what many of us have seen and what many of us could imagine," she wrote on social media. "I believe that God can do exceeding abundantly above all that we can ask or think, according to the power that works in us. I believe that the power that works in us is our ability to love, and unify, and humble ourselves, and forgive, and hope, and pray, and educate ourselves, and apply wisdom and hard work to knowledge."