Donnie McClurkin Warns Fans About Pitfalls on Road to Gospel Music Superstardom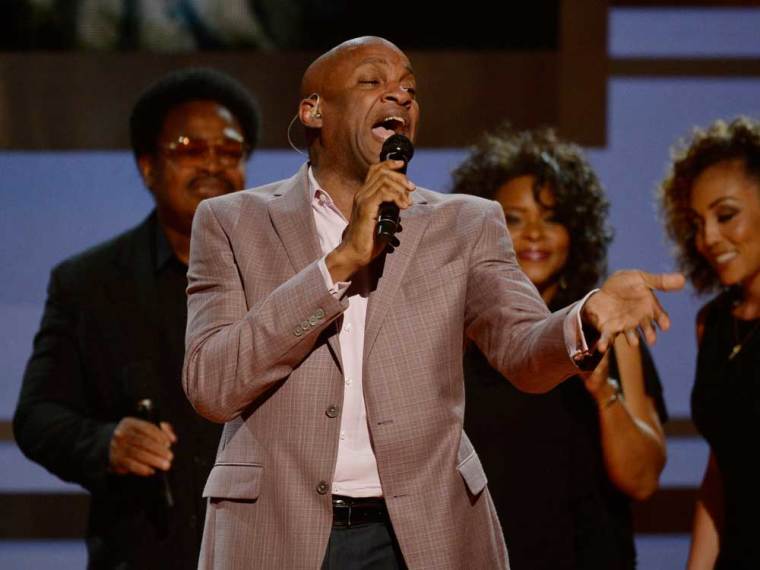 Even though he's now a gospel music super star, Donnie McClurkin tells inquiring fans that his road to success was paved with challenges and disappointments.
The 56-year-old "We Fall Down" singer was asked on Twitter about the hardships he faced before reaching his veteran status in the industry.
"@donnieradio what has been the most challenging part in getting to where you are in your career today? #COGchat," one person questioned McClurkin.
The singer responded by saying "the hardest thing in getting to where I am was finally believing what God said and thought about me regardless [of] my failures."
The pastor of Perfecting Faith Church in Freeport, New York, has been a leading voice in gospel music with a career that spans 20 years. Still, McClurkin has warned people who believe they can be the next platinum selling artist in gospel music world.
He previously admitted that it was a tough industry and cautioned people not to do it if they did not feel called by God.
"If you want to do it to get into the industry, don't do it. If you want to do it because you feel like you're a gospel singer, don't," McClurkin previously told The Christian Post. "It's got to be something that God has ordained because although it looks good from the outside looking in and although we bless so many people around the world with our music, inside of this gospel music world it's not easy."
The renowned singer is among the best-selling artists in the gospel music industry and has garnered multiple Grammy, Stellar, Dove and NAACP Awards. But he explained why he would not advise just anybody interested in being the next gospel music star to attempt to follow in his footsteps.
"There's so much work that goes behind this and if you're not called by God to do it, you'll mess this thing up. Because pride won't let you say 'I'm not called to' once you start," McClurkin told CP. "Once you start, you're going to keep on trying because you don't ever want to show that you were in the wrong and that you didn't hear from God. You've got to make sure that this is God and you've got to make sure that He called you to do it."
That being said, the veteran singer also believes it's important to help usher in the next generation of gospel musicians and has served as a judge on BET's "Sunday Best" since 2010 to make that happen.
"It's adding so much to the gospel music industry. We've got Crystal Aiken, we've got Y'Anna Crawley, Le'Andria Johnson, Amber Bullock and the list goes on that would've never been heard or seen, at least we don't think so," McClurkin told CP. "But what we do know is Sunday Best gave them that platform. For people like Jessica Reedy and Maurice Griffin and the list goes on. All of that's happened because 'Sunday Best' decided that it was going to really deal with the anointed singers, the gifted singers and give them a national and international platform on BET."